Single Slam – Passage by In Hearts Wake (Ark)
Aussie metalcore band, In Hearts Wake, have released another single called Passage. Passage will feature on the bands new album, Ark, which will be released via UNFD and Rise Records on the 26th of May.
Ark will be the bands 4th full length studio album since forming in 2006 in Byron Bay, Australia. They are fronted by Jake Taylor on vocals. Eaven Dall is on guitar and Kyle Erich is the bassist while both add backing vocals and clean sections. Conor Ward is the drummer and Ben Nairne is the rhythm guitarist.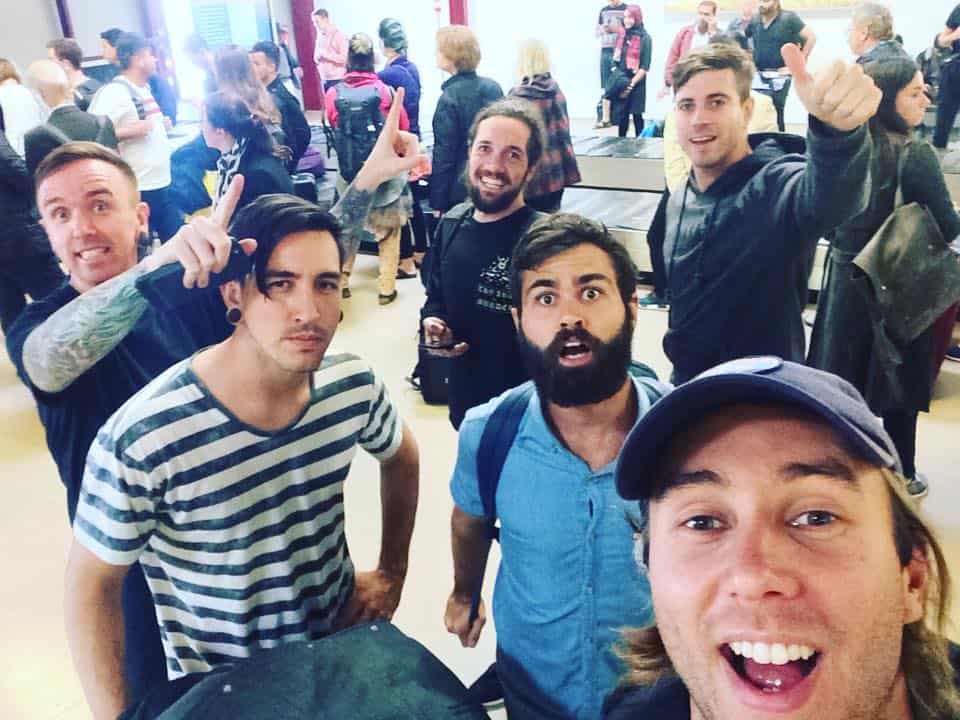 In Hearts Wake are currently on tour around the UK with the superb While She Sleeps where GBHBL saw them play in London a few nights ago. You can read about that here.
Live, there was an issue with In Hearts Wake and it came in the clean sections where the bassist sang. His voice lacked power and sounded a bit cringy. Even more so when acting as contrast to the Jake Taylor's powerful growls. Perhaps there were troubles with the sound system or something because it certainly isn't the case on Passage.
Passage is just under 3 and a half minutes long it's quite short. It starts off with vicious vocals being speedily delivered over a thumping drum and bass line. The formula is straight forward really. Heavy verses lead into cleanly sung choruses where gang vocals are also added. The cleans have a bit more oomph and are in no way too high pitched, unlike the sound heard in the live environment.
The verses are great – the deep, bass heavy riff is really good. I love the little guitar line that hails the switch to the chorus as well. The chorus is good too just not quite as good. It is sung well and there is a nice guitar riff playing over slow, booming drums. The second chorus ends into a little melodic section which isn't overly inspiring though there are some great drum skills on show with gentle but fast beats being blasted out. A clean singing section follows with heavy vocals coming in as the backing before a repeat of the chorus leads us through to the end.
Passage is a decent song. The heavy sections are really good and the vocals from Jake Taylor are really powerful and strong. Musically, it is sound as well. The heavy verse, soft chorus, gang vocals, may be a little flat and uninspiring in regards to structure though. It is a good metalcore track but not much more than that. Perfectly listenable but a little lacklustre. Still, as a single, there is enough positives about Passage that it is worth keeping an eye on In Hearts Wake and Ark. A little more invention on a few album tracks and it could be a very good album.
Check the track out for yourself here. If you like what you hear, why not preorder the album? Check out In Hearts Wake on Facebook, Twitter and Instagram too. Be sure to give them a like or follow to stay up to date with future news and music.
Passage
The Final Score -

7/10