Single Slam – Long Shadows of Dread by Nile (Vile Nilotic Rites)
South Carolina based death metallers, Nile, have released a brand new single called Long Shadows of Dread.
Long Shadows of Dread will feature on the band's long awaited 9th studio album, Vile Nilotic Rites. Vile Nilotic Rites is due to be released on the 1st of November via Nuclear Blast Records. It follows their 2015 release What Should Not Be Unearthed so a good 4 year wait will soon be at an end.
Vile Nilotic Rites sees a change in guitarists with Brian Kingsland coming in to replace Dallas Toler-Wade. Otherwise the band remains unchanged since the previous release. Founder and only original member Karl Sanders is on guitars, vocals and keyboards. George Kollias is on drums and Brad Parris is on bass and vocals. Long Shadows of Dread is a really good song. It's just over 4 minutes long and incorporates a lot of familiar Nile elements.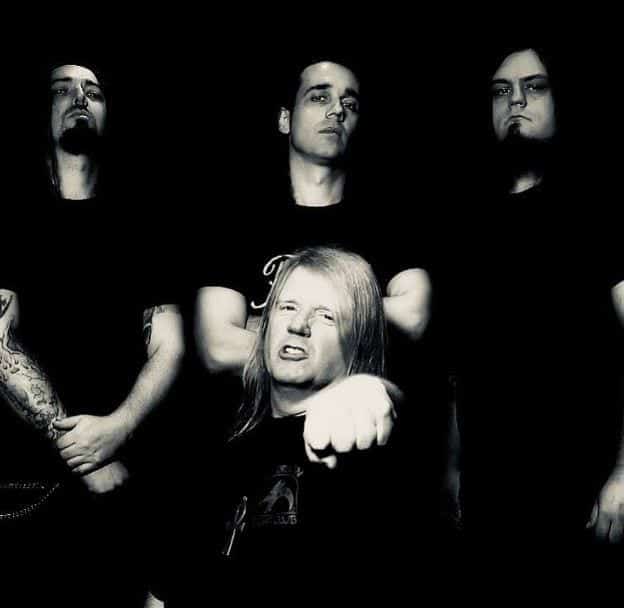 We start off with slow building atmospherics before a huge roar kicks the song off. The drums are frenetic and the riff hits you with speed ending with drawn out notes and then back to speed. There is a good rhythm to it all though along with a little bit of chaos. I love the use of bells in the backing too. That sounds awesome. Vocals are strong and powerful too. There is a lot going on. Off time drums, stop start riffs, solos that appear out of nowhere, bells.
It's not the easiest track to follow though. When it settles it's amazing but often it has so many layers and shoots off in different directions which is a little confusing. Still Long Shadows of Dread is an enjoyable song with loads of great moments and lashings of heaviness, it just doesn't always stay in sync. Occasionally it feels like one idea too many. Good stuff though and definitely one that should please existing Nile fans and maybe drag a few other fans in too.
Long Shadows of Dread is available now on all the usual streaming platforms. You can preorder Vile Nilotic Rites from here.
Nile Links
Website – Facebook –  Twitter – Instagram – YouTube
Long Shadows of Dread by Nile (Vile Nilotic Rites)
The Final Score -

8/10