Single Slam – Insane by Cavalera Conspiracy (Psychosis)
Cavalera Conspiracy have released a load of new information on a new album release along with a single called Insane. Insane will feature on the band's 4th studio album, Psychosis. Psychosis will be released via Napalm Records on the 17th of November. Psychosis follows 2014's really strong release, Pandemonium. You can read our thoughts on that album here.
Cavalera Conspiracy are Max and Igor Cavalera. Max is, of course, on guitars and vocals and Igor, on drums. Marc Rizzo is on lead guitar and, when touring, Tony Campos is on the bass.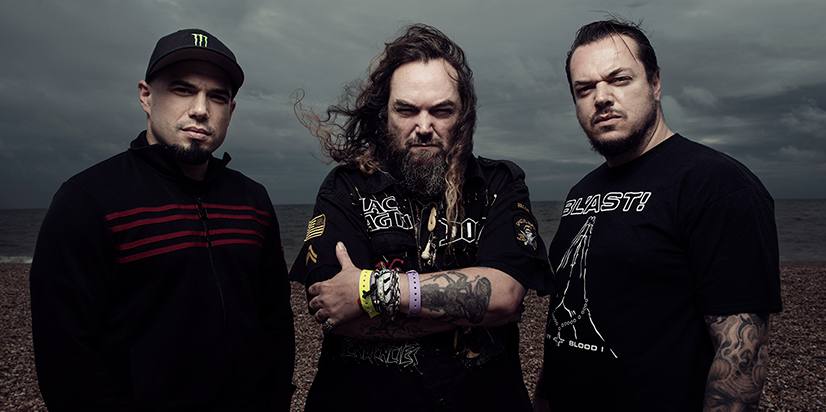 The thing with Cavalera Conspiracy, at least for us here at GBHBL, is that there hasn't been a bad release. All 3 released albums are really good, fresh and damn heavy. That makes it quite annoying that they sometimes seem to be treated like a side project rather than a full on band. Long gaps between albums and next to no tours in support of them, at least here in the UK, while Max's other bands/projects make much more regular appearances. You want to see Soulfly, that shouldn't be an issue. They are over here a lot. How about The Return to Roots, Sepultura anniversary shows? Yep, they have been touring the UK extensively (read our review here) and are back in December. How about Nailbomb appreciation shows? Also, not an issue.
If you want to see Cavalera Conspiracy though, that is less likely to happen. It is frustrating to say the least because they are so damn good. Still, new music is very welcome and it always means there is a chance of a tour this time, when the album is released. We will see.
You can check out a preview of Insane below –
Insane is exactly what you would expect and hope to hear from a new Cavalera Conspiracy track. Viciously heavy with a pounding riff and Igor standing out massively as one of the best drummers in metal today. Moving between speedy double bass and crashing cymbals to more grooving beats and rhythms with little drum solos and rolls it all seems so effortless. Make no mistake, the drums on Cavalera Conspiracy are more than just beat setters or filling, they are one of the lead instruments.
Insane is just under 4 minutes long and is a big blast of heavy thrash music. Max is on fine form, barking out aggressive vocal lines while maintaining a strong riff. The leads come in and out mixing between drawn out squeals and slides and chugging riffs. There also a load of high pitched, fast and short solos too.
Insane is a rock solid track with a little flair and loads of force. It should be a firm favourite with everybody and really raises the excitement for Psychosis. Have a listen, and get head banging.
Preorders for the new album are available from
Napalm Record
. You can pick up the preorder, the single and more from the band at the links below the article. Keep up to date with Cavalera Conspiracy news at their
website
, on
Instagram
,
Twitter
and
Facebook
. Be sure to give them a like and a follow while you are there.
[amazon_link asins='B00122M2QU,B004E2XAI4,B00N1S970W,B075NS255F,B075NT363K,B075NS24FC,B075NTDPNP' template='UseThisOne' store='g0e5b-21′ marketplace='UK' link_id='f689258b-a4f7-11e7-b726-ff13b8807da0′]
Insane by Cavalera Conspiracy (Psychosis)
The Final Score -

9/10