Single Slam – Help by Papa Roach
Papa Roach, yep, they are still going strong, have released the second single from their next album. This is Help by Papa Roach. The album is, as of yet, untitled and a release date is yet to be announced as well. It has been funded through a Pledge Music campaign. They certainly have compiled one of the most unique, or odd, lists of merchandise available through that campaign. Fans and collectors will be pleased. Or will they? I mean those prices. Damn, they are expensive. At least in comparison to other pledge campaigns I have seen for comparable items.
For example, you want signed handwritten While She Sleeps lyrics to the song of your choice? That will set you back £42. The same item from Papa Roach? That will be £104. You want a signed vinyl from While She Sleeps? That will set you back a measly £25.12. Papa Roach's version will hit you for £50. Basically I think their prices are extortionate.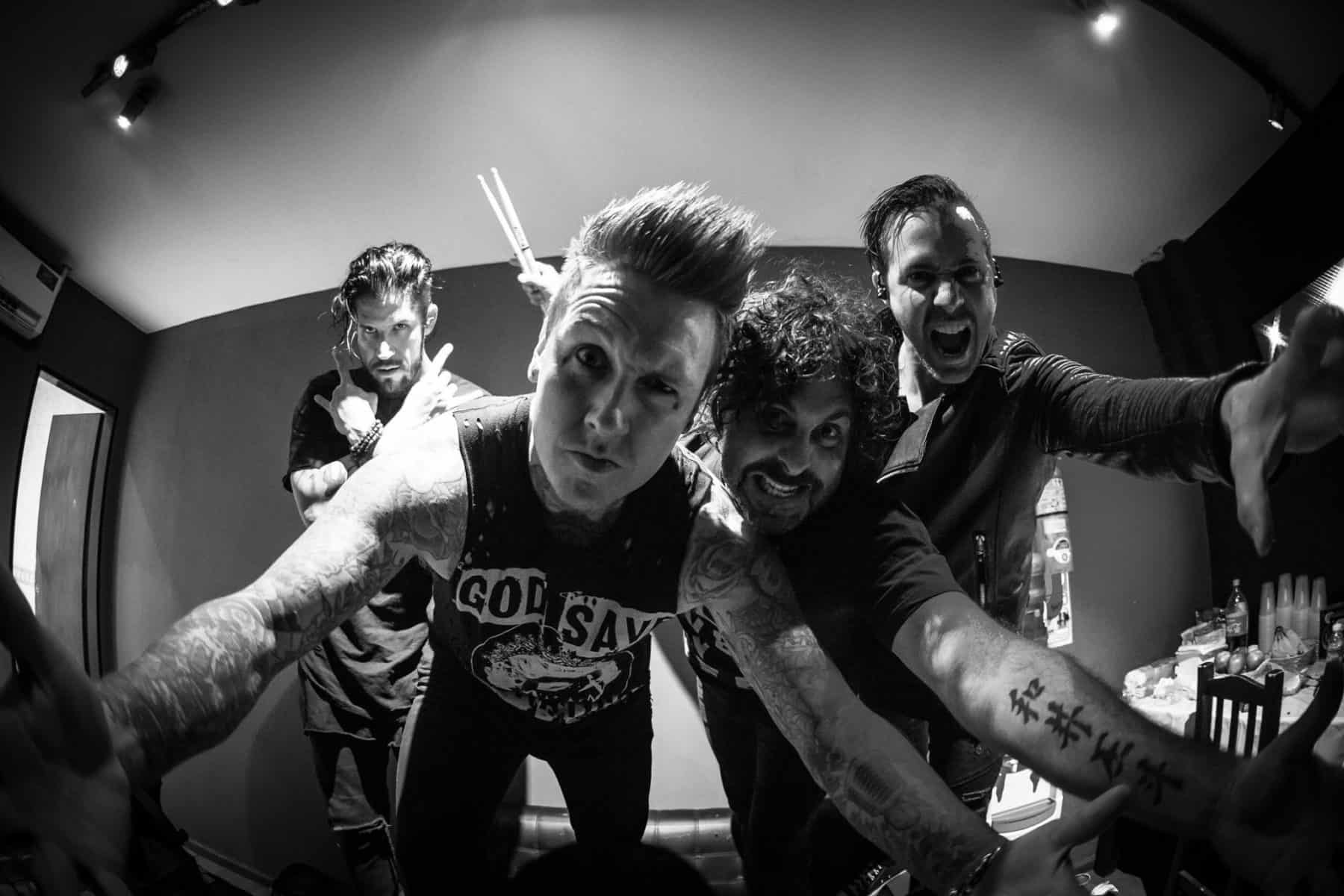 Papa Roach also have the most insane list of items on sale. You get all the signed formats of the album, digital downloads and unsigned formats too. There are signed drum heads and amp cabinets as well which are pretty normal. The nice touches like Skype calls with the band and Skype lessons are in there and then there is the crazy stuff. Essentially a Papa Roach boot sale.
We have everything from a fridge from their studio to play bubble soccer with the band. You can buy the baby doll used on the Love Hate Tragedy album cover and you can pay to have them record a voicemail for you. You can have the band sing and record Happy Birthday for you and even pay for a private acoustic show. Finally, you can actually purchase their studio though that is going to set you back not much under half a million quid. Mental.
Anyway, back to the music and Help by Papa Roach. Like I said, it is the second single following on from Crooked Teeth, which was quite a guitar driven, angst filled track. This is not so much. Instead it sees them play around with a more pop rock rhythm and structure. That's what we need after Linkin Park and Heavy.
It is just over 3 and a half minutes long and starts of with Jacoby Shaddix singing solo. The instruments jump in with quite a bouncy but low toned riff and drum beat. The verses are cleanly sung over a bass line and gentle drum beat. The verse leads into a catchy chorus where the volume increases as the guitars join back in. The second verse and chorus follow the same pattern but end by going into what could have been a pretty cool solo. Instead it is muffled and littered with effects which kill it for me. That leads into an acoustic section over soft clean singing which is nice and then that builds back up into the catchy chorus again. The chorus is repeated through to the end though with a more raised voice, almost a shout, bringing it to a close.
Lyrically, the song is introspective and dark. They are a cry for help, with lines like "I think I need help because I am drowning in myself" and that is a little at odds with the music which follows more of a pop punk, pop rock formula and is quite bouncy. To be honest, it isn't really my style of music. It sounds a little dull, a little safe and while there are catchy moments like the chorus, you would have to be a die hard fan to claim this to be a banging tune or clever and inventive piece of music.
An okay, song that would work fine as a bit of filler on an album but as a single, it doesn't fill me with much hope for the album as a whole. Still, the first single was decent so who knows. This one, it just needs a little more guitar, a bit more oomph and a lot more emotion. It kind of makes me feel like this is the one for the radio play. A nicer way to say it is just a bit too boring.
Still, you should check it out for yourself. You never know, you may love it. I doubt it but, well, you never know. Be sure to check out their pledge campaign if you want to pre order their album or purchase any of the other items they have up for sale. Check the band out at their website, on Facebook, Twitter and Instagram as well to keep up to date with more information on the band.
Help by Papa Roach
The Final Score -

5/10
Comments Rating
( reviews)