Single Slam – Evermore by Devin Townsend (Empath)
Evermore is the latest single released from Devin Townsend's new album, Empath. The Canadian metal icon will release Empath on the 29th of March via his own label HevyDevy Records.
Empath will be Devin's 9th release as a solo artist. It will also be his 25th release overall if you include his other projects Casualties of Cool, The Devin Townsend Band, The Devin Townsend Project and of course, Strapping Young Lad. His last fully solo release was 2007's Ziltoid the Omniscient though he had a solo release as part of the double album Z2 under The Devin Townsend Project. His last full release was also under The Devin Townsend Project with 2016's Transcendence.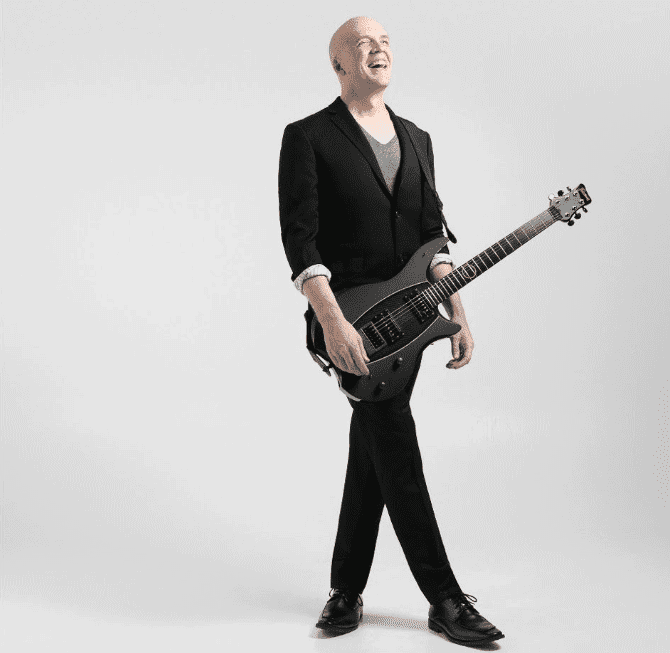 In many interviews building up to Empath's release, Devin has spoken about this album representing all of his styles in one place. In a statement released on his Facebook page he added – "On this album Devin has decided to see what would happen if all the styles that make up his current interests were finally represented in one place. To finally shake the fear of expectation, and just do what it is he was meant to do creatively, EMPATH, true to the name, is about allowing the audience a feeling for a variety of musical emotions. The musical dynamics represented on this single album are broad, challenging, and immense. To approach this sort of work with a long history of what makes heavy music 'heavy', allows this to be done with a type of power rarely heard."
Evermore is certainly a mix of styles and sounds. The track is 5 and a half minutes long, starting with a repetitive and off beat slamming riff and vicious drumming. A little electronic backing starts to build before all music tails off leaving Devin singing cleanly, muted, over a gentle acoustic line. It's a great start, very catchy and more than heavy enough and, dare I say it, pretty standard.
Well that changes from this point on. The hushed singing starts building into a more operatic style with loads of backing vocals creating a wall of symphonic beauty. There are plenty of electronic elements and a single repeating pounding drum as heavier shouts of "NO" start coming through in the background. Some more layered singing builds almost theatrically before heading into a real gem of a chorus with a cracking riff and powerful vocals. After this we descend into a bit of ethereal instrumentation with samples and effects dragging you down different, challenging roads. Gently Devin's vocals reintroduce with a melodic guitar line before we head back to the guitar driven riff.
This is followed by some more electronic symphony and then back into the theatrical layered vocals. As this verse fades we head into a vicious blackened metal section with venomous vocals and a relentless assault of drums and speed riffing. This builds in grandeur as symphonic backing joins in creating a huge, epic sound before the catchy chorus returns to close the song out.
Wow, I need to catch my breath a little here. What a truly remarkable slab of music Evermore is. To say it is busy as a song would be a huge understatement. There is so much going on. So many layers, styles, sounds and paths to travel down. You come out literally saturated in Devin Townsend. But does it work? Of course it does. In mystical ways known only to Devin, he manages to take all these very different elements and combine them into a single, exciting musical journey packed with twists and turns. Theatrical, like a West End Musical, at times, Evermore, played out with me pretty much stood mouth open in awe. A sight to behold on this train journey to work I am sure!
There is only one thing left to do now, and that's press repeat on this creative, challenging and heavy song while we wait for more of Empath. A genuine contender for album of the year based on Evermore alone.
Check out Evermore now on all the usual streaming platforms. Preorder your copy of Empath from his Omerch shop here or from Inside Out, here. Keep up to date with news on the new album and more at Devin's Facebook, Twitter and Instagram pages by following the links.
Evermore by Devin Townsend (Empath)
The Final Score -

10/10