Single Slam – Damaged Goods by Drop Oblivion (To be Confirmed)
Damaged Goods is the title of the first track to be released by Drop Oblivion. Drop Oblivion is the creation of UK based solo composer Ian Mortimer. Having performed in many band's in his local metal scene from 2006, Drop Oblivion became Ian's personal outlet for his creativity and concepts. Drop Oblivion came into existence in 2014 but despite a fair bit of music being ready for release, was put aside for a while. This was mainly due to Ian focusing on his other project, Skin for a Canvas.
The time is right now though for Drop Oblivion to come back to the forefront. With his demos now in full production from his home studio in Portsmouth in the UK, the first single has been released. That single is Damaged Goods which is, in their own words "a powerful, crushing combination of brutal guitars and demonic vocals, creating a big metal sound with symphonic undertones".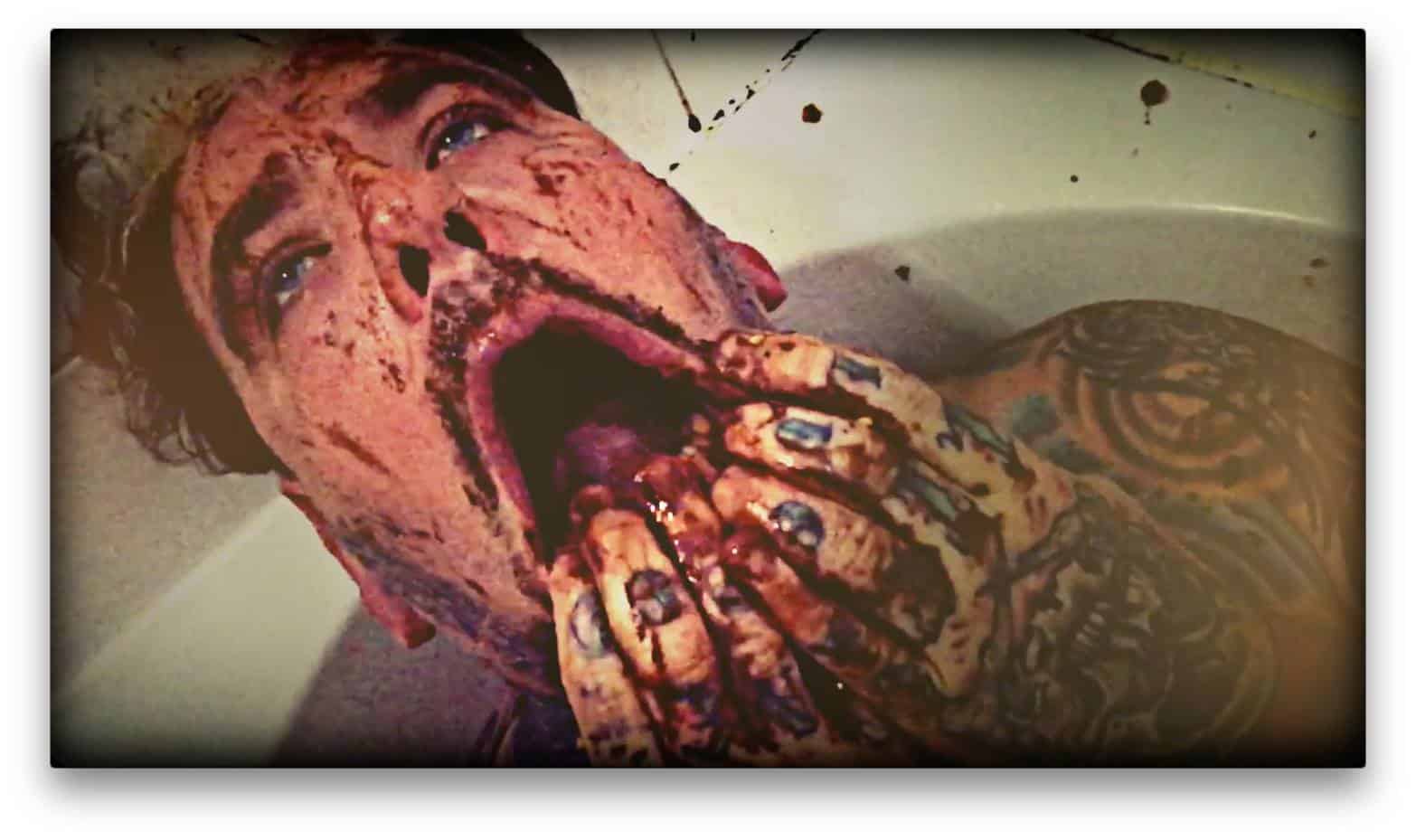 That is quite a claim so let's see then.
Damaged Goods is written, recorded and produced by Ian Mortimer at Timeless Studios. Mixing and mastering was completed by Shaun Rayment at SDR Audio Production.
Damaged Goods is just over 4 minutes long. It starts with some really neat thrashy guitars before the drums jump in. They sound nice and meaty and have a catchy rhythm to them. The main riff in the verse is really solid – it makes you take notice and gets the blood pumping and the head banging. The vocals are demonic and have power to them and there is a little groove to the chorus which is really catchy. The guitars in the background sound great too but it is the little layer of symphonic programming that uplifts these sections.
It sets a solid foundation, along with the bass, to allow everything else to shine.
A fast mosh pit ready section with blistering drums and a bassy riff follows before we switch back into the excellent chorus. The pace slows down a little, vocally, nearing the end while the guitars step forward a bit. They sounds awesome. Almost uplifting. These ringing guitar lines mixed with the brutality of the vocals is intense and sounds huge. This sound continues through to the end with the guitars just sounding passionate and perfect while the drums play a fast paced beat and guttural vocals are growled out. It is one hell of a sound.
Check it out below. Just wait for that switch up at around 3 minutes. Damn.
I really like this song. I like the riffs, the vocal power and the drum rhythm. Also, I like how it is all balanced nicely together. I was on course for saying it was a really good, not great, track with some special elements. The background symphonic moments in the chorus being one such. When the change up comes in at the third minute mark though this song was rapidly elevated from really good to brilliant. That last minute or so is so bloody good. Coming as a crushing ending to a powerful track and leaving you begging for more.
Damaged Goods is heavy, exciting and creative and I can, and will, be listening to this one many more times. Starting now actually.
Damaged Goods is available worldwide digitally now and the new album is expected at some point in early 2018. You can grab Damaged Goods at the links below. Or, just look for it on Spotify, Bandcamp, iTunes or any other account you may have. Find out a bit more on Drop Oblivion at their Facebook page. Be sure to give them a like and a follow while you are there.
[amazon_link asins='B0785M9R6Y,B077Y3SVB8′ template='UseThisOne' store='g0e5b-21′ marketplace='UK' link_id='6e12edc3-de55-11e7-b31a-493207e066f3′]
Damaged Goods by Drop Oblivion
The Final Score -

9/10