Single Slam – Bring Out Your Dead by Venom (Storm the Gates)
English extreme metallers, Venom, have a new album coming out called Storm the Gates. The first single released from this album  is Bring Out Your Dead. Storm the Gates will be released on the 14th of December via Spinefarm Records.
Storm the Gates will be the band's 15th studio album in a long career that started back in 1978, when they formed in Newcastle Upon Tyne. Their debut album was released in 1981, called Welcome to Hell and they have been mostly consistent with delivering new music all the way up to modern times where their last release was 2015's From the Very Depths. Just before this release, former members of Venom got together creating a new band called Venom Inc. which was perhaps seen a little as a challenge to the legitimacy of this original Venom.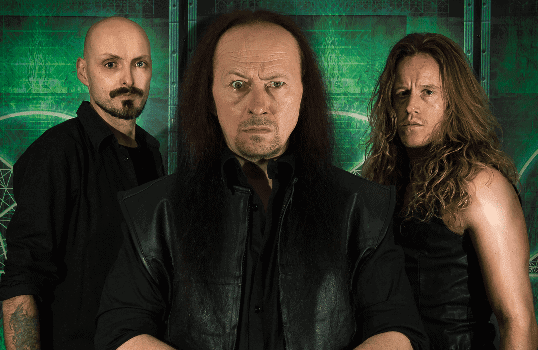 Whatever version of Venom you prefer, their importance in metal can't be understated. With 15 studio albums, 9 EPs, 5 Live albums, 4  box sets and a whopping 22 compilation albums to their name, Venom have been a massive influence on many genres and bands. Their second album, Black Metal, was even adopted as the name of the sub genre of metal for darker, more extreme music.
Venom in 2018 are Conrad Lant (Cronos) on bass and vocals. Lant is the only member in Venom who was part of their early formation. Alongside him we have drummer Danny Needham (Dante) and on guitars, it's Stuart Dixon (La Rage). Needham joined in 2009 where Dixon joined in 2007.
Bring Out Your Dead is a short and punishing track at just over 3 and a half minutes long. In true Venom style, there are no frills attached. No explorations into different mastering styles, no synth. Bring Out Your Dead is raw, dirty sounding and straight to the point. A chugging riff makes up the frame of the song. The bass is thick and the drums have a loose but crunching sound to them. Vocals are a fine, a little monotone so perfectly suited to the style. As the song nears it's end, Rage launches into a crazy, screeching solo before we go back to the chunky riff through to the end.
Bring Out Your Dead is what you would expect to hear from Venom so in that case, you could say it is predictable. In truth, there is very little in the track that will make your jaw drop, or massively excite. It is just a decent Venom track. Nothing wrong with that of course. It is really going to come down to personal choice. I think long time fans will love it but those who don't care for Venom particularly will see nothing new in this to change their mind. Me? I just think it is okay. A decent enough track that isn't mind blowingly good. It also isn't bad. It's just another Venom track. Worth a listen but not something I will be instantly hitting that repeat button for.
You can check out Bring Out Your Dead at any of the usual streaming platforms like Apple Music and Spotify. You can preorder a physical copy of the new album here. Keep up to date with Venom news at their website, Facebook, Twitter and Instagram pages.
Bring Out Your Dead by Venom (Storm the Gates)
The Final Score -

6.5/10