Single Slam – The Battle for Enki's Tower by Dream Troll (Self Released)
Dream Troll have released a new single in anticipation of their next release. The single is called The Battle for Enki's Tower and it will feature on The Witch's Curse, due to be released independently on the 2nd of February this year.
If you aren't aware of Dream Troll yet, you are missing out. The UK, Leeds based power/traditional metal warriors are seriously talented and exhilarating to listen to. They are probably my favourite thing to happen in 2017 and I really enjoyed their excellent debut, The Knight of Rebellion. You can read our review of that here. They also feature very near the top of my "top albums of the year" which you can check out here.
Dream Troll are Paul Walsh on vocals and Simon Blakelock on the drums. Paul Carter and Matt Baldwinson are on guitar duties while Paul Thornton is on bass. They of many Pauls.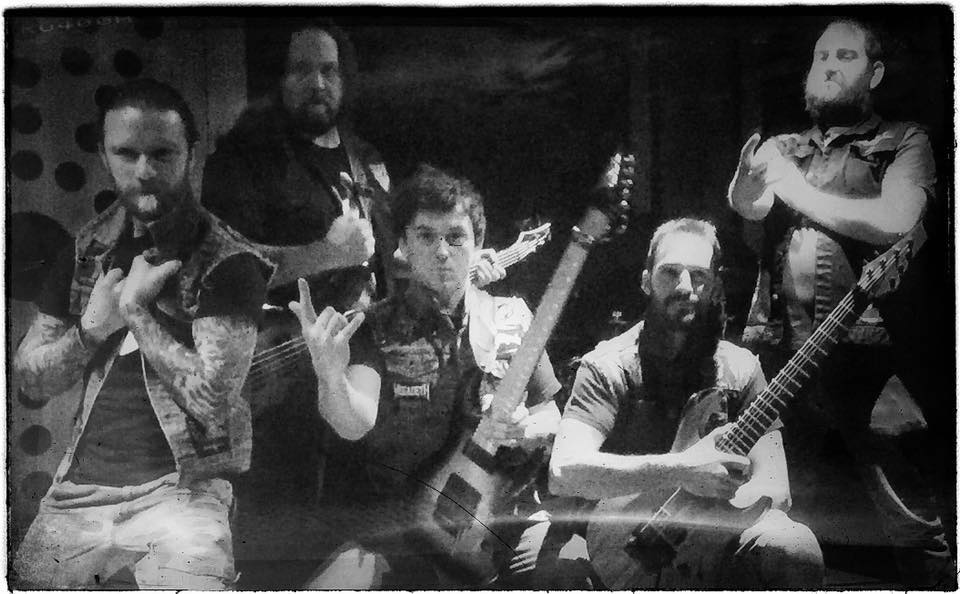 The new single, The Battle for Enki's Tower, is 6 and a half minutes long and has a real feel of "epic" about it. A fat sounding guitar intro harks back to the glory days of the NWOBHM movement. There is a strong bass line and a rhythmic drum beat all working in perfect harmony with the  melodic guitars. Walsh's vocals are really good, singing with power and style throughout. We get occasional switches in the pace of the riff to rumbling sections which force those heads to bang then back to soaring guitar melodies to get those air guitars playing.
As you would expect from the style but also from Dream Troll there is a huge solo which is fantastic to listen to. It really gets the hairs standing up on the back of your neck as it moves through different levels of intensity. After the solo the vocals come back in to power through another verse and chorus. There is an absolutely perfect section of guitar melody and vocals that move in unison that is pure aural magic which sees us through to the end.
Dream Troll continue with The Battle for Enki's Tower right where they left off with The Knight of Rebellion. Making infectious music that is fun to listen to while simultaneously being jam packed full of skill and style. Switches in the line up haven't had any negative affect despite me really liking Rob Stringer's vocals. Walsh is extremely capable and listenable and the magic of that first release is there in spades. Dream Troll are a band that haven't put a foot wrong for me since I first heard them.
I can't wait to get my hand's on the new release. If The Battle for Enki's Tower is anything to go on, it will be a cracker. Now I just need them to come to London for a gig.
Head on over to Dream Troll's Bandcamp page to check out The Battle for Enki's Tower. You can preorder the new release digitally or as a physical, vinyl effect CD format from there too. Check out Dream Troll at their Bandcamp page, on Facebook and on Twitter for more information on them and their epic music. Be sure to like and follow them while you are there.
[amazon_link asins='B072FJ82VM,B071S8LZH5,B071S8LXKD,B071HWTTN8,B071Z987KK,B0728C6RGF,B072BY15BG,B072J3HM3Y' template='UseThisOne' store='g0e5b-21′ marketplace='UK' link_id='985beacd-f7a3-11e7-ab02-075b653c6923′]
The Battle for Enki's Tower by Dream Troll (Self Released)
The Final Score -

9/10