Single Slam – Architects of Warping Flesh by Visceral Disgorge (Slithering Evisceration)
Brutal death metallers, Visceral Disgorge, have released their first new music in over 8 years in Architects of Warping Flesh.
Architects of Warping Flesh will feature on the band's sophomore studio album, Slithering Evisceration which is due out on the 13th of September via Agonia Records. Visceral Disgorge released their debut record in 2011, entitled Ingesting Putridity. It was a popular release, receiving strong reviews from the media and listeners alike. They have obviously hit some issues on their journey that would explain why a strong start was squandered by an 8 year gap though they have still been out on tour regularly through that recording downtime.
Visceral Disgorge are a 5 piece hailing from Baltimore, Maryland. On vocals we have Travis Werner with Charlie Marvel and Steve Miles on guitars. Bass is with Eric Little and drums are with Billy Denne.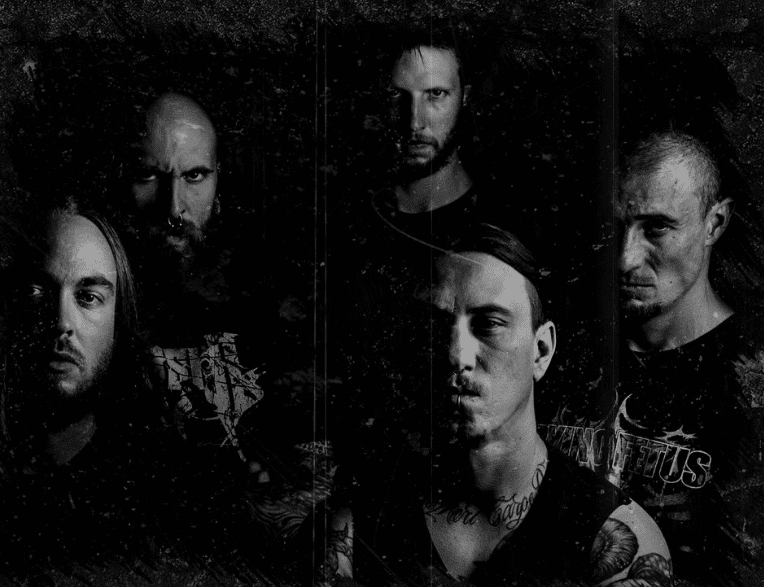 Architects of Warping Flesh is exactly what it says on the tin. This is no holds barred, unadulterated aggression. At less than 3 minutes long, there isn't a lot to take in but to be fair there would need to be health warnings for this style of music if played longer than 3 minutes at a time. A couple spoken words start the track – "Long Live the New Flesh".
Within a second it explodes into ferocity. Machine like blast drums and a deep tuned riff and bass hit with strings being hit at 100mph. The vocals sit way back, sounding like they are being screamed from just outside the studio. They are pretty monotone with changes really coming only through extended growls and screams. The drums are insane throughout sounding like multiple expert drummers at once. The guitars do keep the song interesting with riffs that step up or down a level as the track progresses. It ends as suddenly as it starts, just stopping dead.
Musically I think Architects of Warping Flesh is banging. It is brutal and punishing but the riffs are great and the drums impress massively. Vocals though, I'm not so sure on. They suit the musical style and I like how they have been sat back to allow the instruments to be the source of power and ferocity. I just find them a little monotone and strained. Slightly away from seriousness though, there is an accidentally funny vocal moment you can pick up clearer with headphones when the lyrics transition between the syllables in "Vortex". The throat noise that comes out makes a kind of cartoonish "doink" sound. Anyway, I digress. It's a good song, intensely heavy and forceful. A fine example of brutal death with some riff changes that even fans of less brutal metal will appreciate.
Speaking about the new album, vocalist Travis stayed – "We had a lot of bumps in the road over the years that we had to overcome, but I think that essentially it made the band stronger and more ferocious over time. This album is much faster and more aggressive than our last album with lyrical themes inspired more by Science fiction and Cosmic horror as opposed to the old hack and slash. V.D. is back…the beast has awaken from its ancient slumber ready to obliterate all who stand in its way!".
You can check out Architects of Warping Flesh on all the usual streaming platforms now. Get your preorder for Slithering Evisceration in now at Agonia Records, here.
Links
Visceral Disgorge on Facebook – Visceral Disgorge on Instagram – Visceral Disgorge on YouTube – Visceral Disgorge on Twitter
Architects of Warping Flesh by Visceral Disgorge (Slithering Evisceration)
The Final Score -

8/10