News: Tarah Who? – How it All Began: A Docu-Series!
Tarah Who? – How it All Began!
A docu-series about independent bands, the music industry today, women in music, rock'n roll and much more…!
Featuring Thomas Lang, Jason Orme ( Alanis Morissette), Erica Torres (Frequency Within), Yur Mum ( UK) , Dry Can ( FR) and many more..!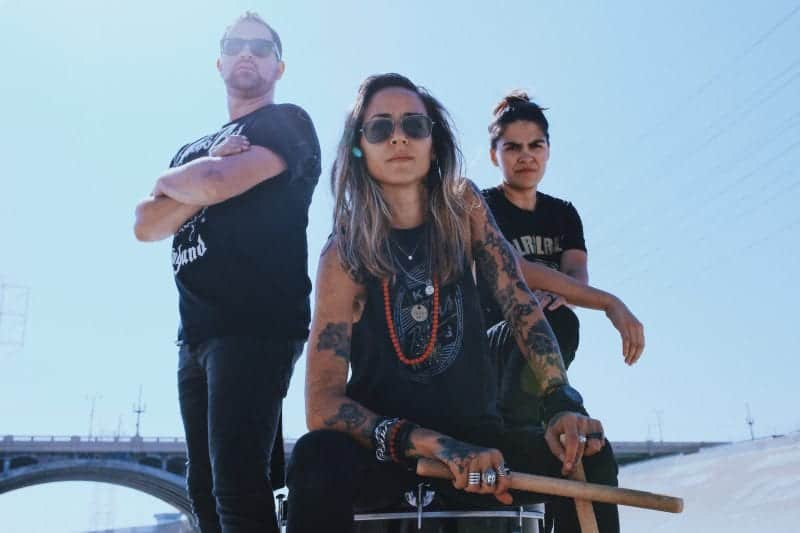 The Story of Tarah Who?
Tarah Who? is an independent band founded by Tarah G. Carpenter. She set off to document her experience of the genesis of the band, how she met her band mates Coralie Hervé (drums) and Joey Southern (bass), and the ways in which she navigates life as a committed musician. Thepilot of this docu-series introduces you to Tarah's view of the independent music industry and the subsequent episodes will delve deeper into the use of social media, women in music around the world, as well as interviews with other artists and bands.
Her aim is to show a different perspective, on subjects such as exposing pay to play shows and the challenges of festivals, as examples of the idiosyncrasies in the industry.
You will be taken behind the scenes of every aspect of what being in a band really is. From writing the first notes of a song to the recording and final process, promoting, and performing. Follow the band on tour, on the road. This is an authentic and raw documentary about a woman fronted power trio from Los Angeles.
Tarah described the situation, "I started playing music when I was 14 and I wanted to play the drums. But I remember having to deal with a share amount of sexism, because "girls don't play drums" we were told. I had teachers who did not take me seriously, and made me feel uncomfortable. I started teaching myself, because I was tired of having to prove how strongly I felt about learning how to play the drums or the bass to get approval."
"A few years went by, and I started having the urge to write, express myself. I taught myself how to play the guitar and wrote a few songs. In 2006, I moved to Los Angeles to pursue my music dreams.
Most people listen to bands without really knowing or understanding what it is to be a musician and what the process of making music is. It's an enormous endeavor, from writing songs, to finding the right people to make your project come to life – you are the CEO of your own business."