News – Metal 2 the Masses Essex – The Grand Final
Metal 2 the Masses Essex is gearing up for it's final showdown where the deserved winner will earn their place on the New Blood Stage at Bloodstock Festival 2019.
It has been a hotly contested battle with the very best of Essex's metal scene turning out and throwing everything they had into getting themselves there. The chance to appear on stage at such a prestigious event driving bands on to highs they themselves didn't know they could reach. As impressive as the turn out of bands were, equally impressive was the turn out of fans. Essex clearly has a thriving metal community with a wide range of genres represented and a love of all things heavy and live.
There are no real losers at events such as these. Even for those bands who didn't quite make it through the heats, the experience is immense. The contacts, learning and networking opportunities are almost as important as the end goal itself. If none of that mattered, you still got to play to a packed and sweaty Soundhouse at The Bull in Colchester, spreading your name and noise wider with every note.
Find out more about the final at the official Metal 2 the Masses Essex Facebook page here. Grab your tickets for this prestigious event and be part of local music history from here.
For all the twists and turns along the way for the bands, there can be only one. Eventually. For now there can be only four. Four top notch metal bands ready to hit the stage again on Friday 28th June. Four bands equally committed to showing everyone why they deserve that coveted position at Bloodstock. Those bands are –
Walk in Coma
Read our interview with the band here.
The Essex based alternative metal quartet were formed in 2006. They have worked tirelessly forging a place for themselves in local metal before expanding their ambitions further afield. Hard working, dedicated and heavy with a reputation for high energy live shows. A reputation that has seen Walk In Coma invited to support Cancer Bats, Funeral For A Friend and Breed 77, as well as headlining numerous local shows. As a band they draw on influences ranging from Architects to Slipknot to Machine Head and much more and are sure to bring their absolute best to this final.
Find out more about Walk in Coma at their website, Facebook, Twitter, Instagram and YouTube pages by following the links.
Osmium Guillotine

Read our interview with the band here.
Take some 80's heavy metal, sprinkle on a handful of classic rock, a zest of 70's punk, with just a light twist of doom. Pour in a few pints of ale and Osmium Guillotine is the resulting mess. Traditional heavy metallers, with a twist, is what we get with the excellent Osmium Guillotine. The 5 piece rock two lead guitarists and take influence from all the legends from Motorhead through to Judas Priest to Metallica and Iron Maiden. Forming back in 2009 they have worked very hard carving their place in music and have a strong following locally. Grab a beer, get that head banging and get swept up in the energy.
Find out more about Osmium Guillotine at their website, on Twitter, Facebook and on YouTube by following the links.
Goat Monsoon

Read our interview with the band here.
Goat Monsoon are a heavy hitting riff machine that are on a real upward curve in their career, turning heads with every show. The 5 piece hail from Colchester and are an exciting blend of sludge, doom and stone rock/metal. They released their debut EP, Blue back in 2014 and have grown in stature through hard work and dedication to their craft. You will know when Goat Monsoon take to the stage. The floor, the walls and your bones will shake and you will quickly realise that this 4 piece are destined for big things.
Find out more about Goat Monsoon at their Bandcamp page, on Facebook and on YouTube by following the links.
Collected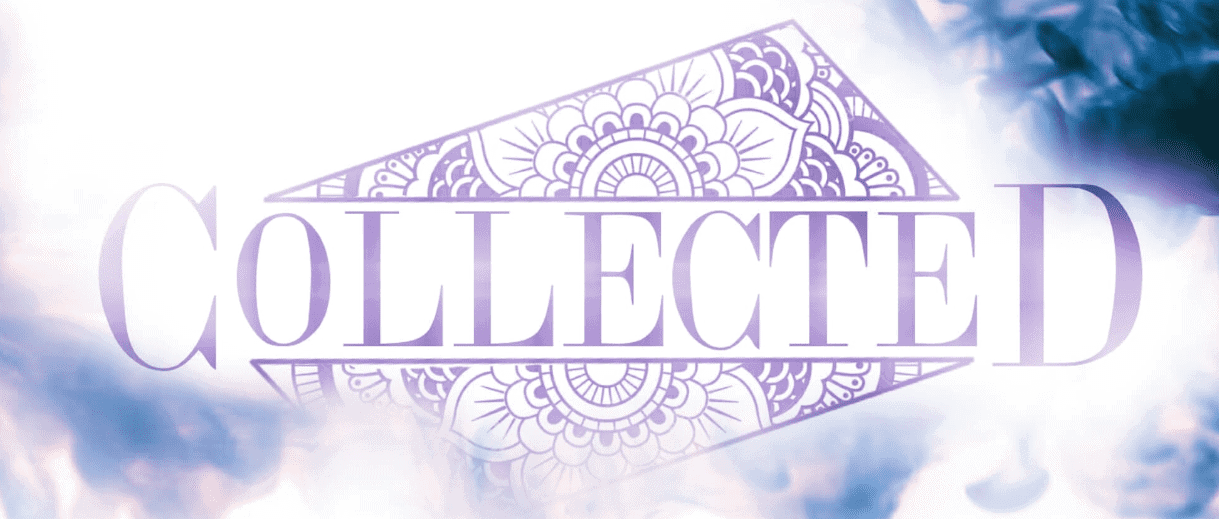 Read our interview with the band here.
Modern, progressive rock/metal band Collected are another really impressive up and coming band. Joining Goat Monsoon as two bands to make it all the way from Heat 1, they bring an abundance of energy, riffs and technical musicianship. Their goal is to be a band that creates meaningful music that portrays the passion for what they do and can be appreciated by both musical and commercial consumers alike. Inspired by the likes of Devin Townsend, Animals as Leaders and TesseracT, they deal out powerful tracks with lashings of enthusiasm and intriguing hooks.
Find out more about Collected at their Facebook, Instagram, Bandcamp Page, Twitter and YouTube by following the links.
And if that isn't enough to whet the appetite, guest headlining the night is none other than the immense Witch Tripper.
Witch Tripper are a three piece stoner rock/groove band from Nottingham in the UK and are one of the UK's brightest acts. Dirty, bone shuddering riffs and groove are the order of the day. After impressing in Midlands Metal 2 the Masses in 2015, Witch Tripper were invited to play on the Jägermeister stage. Now consider that the band only formed in 2014 and by 2015 were making such an impact they were playing at Bloodstock. It didn't stop there either. A much loved self titled debut, a triumphant return to Bloodstock in 2016 and an amazing sophomore release called I, Of the Storm continued the upward trend of the UK's hardest working band. It doesn't stop there though. As well as doing their bit for Metal 2 the Masses, Witch Tripper are back at Bloodstock in 2019. This time on the Sophie Lancaster stage and it should be epic.
Find out more about Witch Tripper at their website, on Bandcamp, on Facebook, Twitter, Instagram and YouTube by following the links.