My Favourite Video Game Featuring: A Permanent Shadow
My Favourite Video Game is a guest feature from bands and artists where we set them a simple task… tell us about your favourite video game. In this feature new wave rock/electronica artist, A Permanent Shadow, took up the mantle and you can read all about his choices below.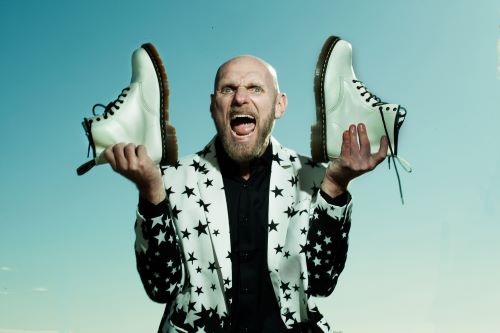 I have to go way back in time as I still hold a soft spot for Omikron – the Nomad Soul from 1999. And guess what, it's because it features David Bowie who also provided the music. I particularly like the graphics, soundtrack, story, character models, reincarnation mechanic, voice acting and combat. Back then it was really innovative although I think it was not too well received. It looks rather dated these days but still has a charm to it.
Needless to say, the Omikron songs turned into Bowie's album "Hours" which was not a big success but has some really great songs on it. Lots of beautifully played acoustic guitars and strings, it's a very lush album. We tried to do something similar on our last single "Shining Star". Our next single "This Energy" is a bit more EDM though.
Links