Music News: Ballsdeep Announce New Drummer!
Tim Paling of Headpress steps behind the kit once again for Ballsdeep, but this time it's permanent!
If you have followed Ballsdeep for a few years you would have seen Tim performing with them throughout 2014 when he stepped up to fill in for former drummer Rob who was taking a little time off. Rob returned in 2016 and Ballsdeep soon released their 2nd album '…and on the eighth day'.
"We are extremely happy to announce that our new permanent drummer is the one and only Tim Paling.", say Ballsdeep. "Tim is no stranger to us, we all met at music college in Stoke 20 years ago. Tim drummed in our band before Ballsdeep for 6 years and he was our temporary drummer for a while back in 2014. Tim has also directed all the video releases from our 2016 album '…and on the eighth day'."
Bassist Will Harris comments: "Tim is to me like old pants, fucking comfortable! We cut our teeth together learning how to be a proper rhythm section over 15 years ago and getting him in full time this time around is just great, I got my rhythm section buddy back!!! Bring it on!!!!"
Guitarist Hinge adds: "Having worked with Tim in many projects before, including Ballsdeep, it's amazing that everything has fell into place this time and we can now make him a full-time member of Ballsdeep. We wrote the track 'Surrender' with Tim when he helped out a few years back. I can't wait to get on the road with him."
The band continue:
"We have already written a load of new material towards our next record and can't wait to get on the road for you lot to give Tim some abuse!"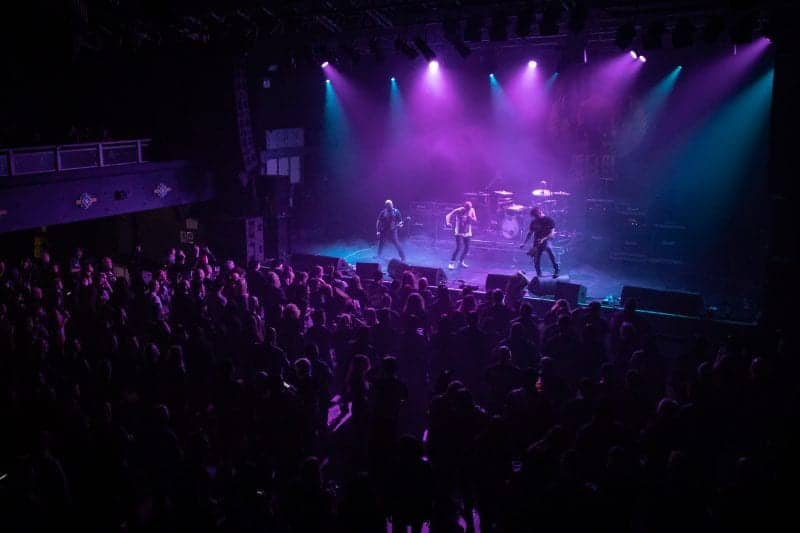 Ballsdeep are in the writing process for their upcoming album which is due for release later in the year. With half of it finished and the other half well on the way, they will be hitting the studio soon and are looking to release the album in multiple parts.
To hear all the tracks that are ready for part 1 of the release the guys are showcasing them exclusively September 7th at a headline show at Queens Hall Nuneaton with the mind-blowing line up of Ballsdeep, Krysthla, Mage and Eradikator.
You can also catch Ballsdeep at their FIRST EVER show in Bristol June 14th at The Gryphon with support from Severed Illusions and Panic Switch.
Ballsdeep have some great things in the works for the remainder of 2019 and throughout 2020 so keep up to date via their Facebook Page!