Horror Movie Review: I Know What You Did Last Summer (1997)
Second only to Scream in fame, we have teen slasher I know What You Did Last Summer were our high-school seniors are played by some eventual famous faces…we have Buffy (Helen), The Ghost Whisper (Julie), Fred (Ray) from the Scooby Doo movies & that dude (Barry) from Cruel Intentions.
Julie & Ray are a couple, so are Helen & Barry. The group have driven to an isolated beach…had some fun & had a few drinks. On the drive back Ray gets distracted by Barry's behaviour in the car & accidently hits a pedestrian supposedly killing him.
Panicking & arguing about what they do they are approached by another teen in his car, Max who doesn't really like Ray. Julie convinces him to drive on & they group agree to dispose of the body down by the docks although Julie is less then happy about it. At the docks the body wakes up & tries to attack them but falls into the water & is believed to have drowned.
A year later Julie (now in college) is home for the Summer when she receives a hand-written note saying "I know what you did last Summer".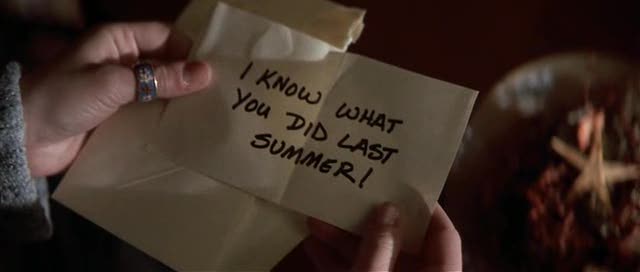 She freaks out & tells Barry & Helen about it. Barry thinks it was Max playing a prank so he visits him & threatens him. Julie & Ray have gone their separate ways & he is now working on a boat. Julie goes to see him & he tries to patch things up to no avail. Meanwhile Max is killed by a raincoat/slick wearing killer brandishing a large hook.
What starts now is a cat & mouse game as each teen is attacked or killed by the hook-branding maniac who claims to know what they did a year before. Is it the man they left for dead at the docks or something far more sinister?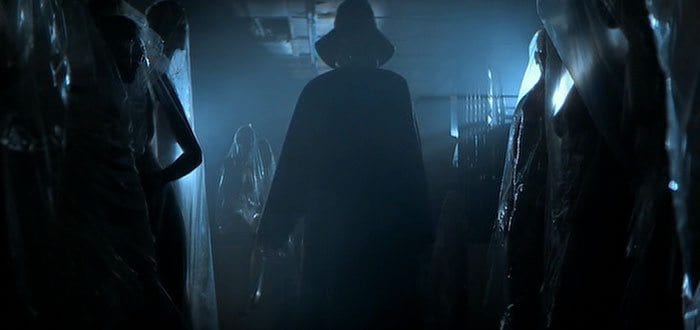 Short answer? MASSIVE SPOLIERS!
It's the guy they left for dead…he survived & waited a year to get his revenge…probably just so he could say the snazzy line, I know what you did last summer. That wouldn't have really worked if he had started in Winter…
Watching I Know What You Did Last Summer having seen the spoof movie, Scary Movie is difficult. Scary Movie takes the royal piss out of it so much that I kept waiting for the jokes. They never came as I Know What You Did Last Summer is a film that takes itself way too seriously until the final 15 minutes.
The main 4 characters are all perfectly good actors although Freddie Prince Jnr. spends far too much time looking confused. I don't love Jennifer Love Hewitt in the lead role but she is convincing as a girl who isn't just run…scream…die. That role is for Sarah Michelle Gellar who infuriated me throughout.
Her death is satisfying because she was too stupid to live. Picture this…she has fought off the killer who has already dispatched her sister. She has gotten away from him & is only yards away from a busy parade were she will be safe. All she has to do is run down the alleyway…so she starts moving…closer, closer, closer…oh wait she heard a noise so she stops & looks behind her. Nothing…she stays standing still & keeps looking as if she has forgotten why she is even there.
Like any late 90's slasher flick the character motivation for most of what they do makes little sense. It's all about the suspense & eventual death payoff…I Know What You Did Last Summer is actually quite light on death but the ones that do come look great. There is something about a big hook being used as a murder weapon that is very entertaining.
As a 'who is the killer' mystery goes it is not very surprising when it is revealed. Had it been anyone other then the guy they dumped in the water then the film would have been laughable. Sure it tries to throw you off a few times but not very well.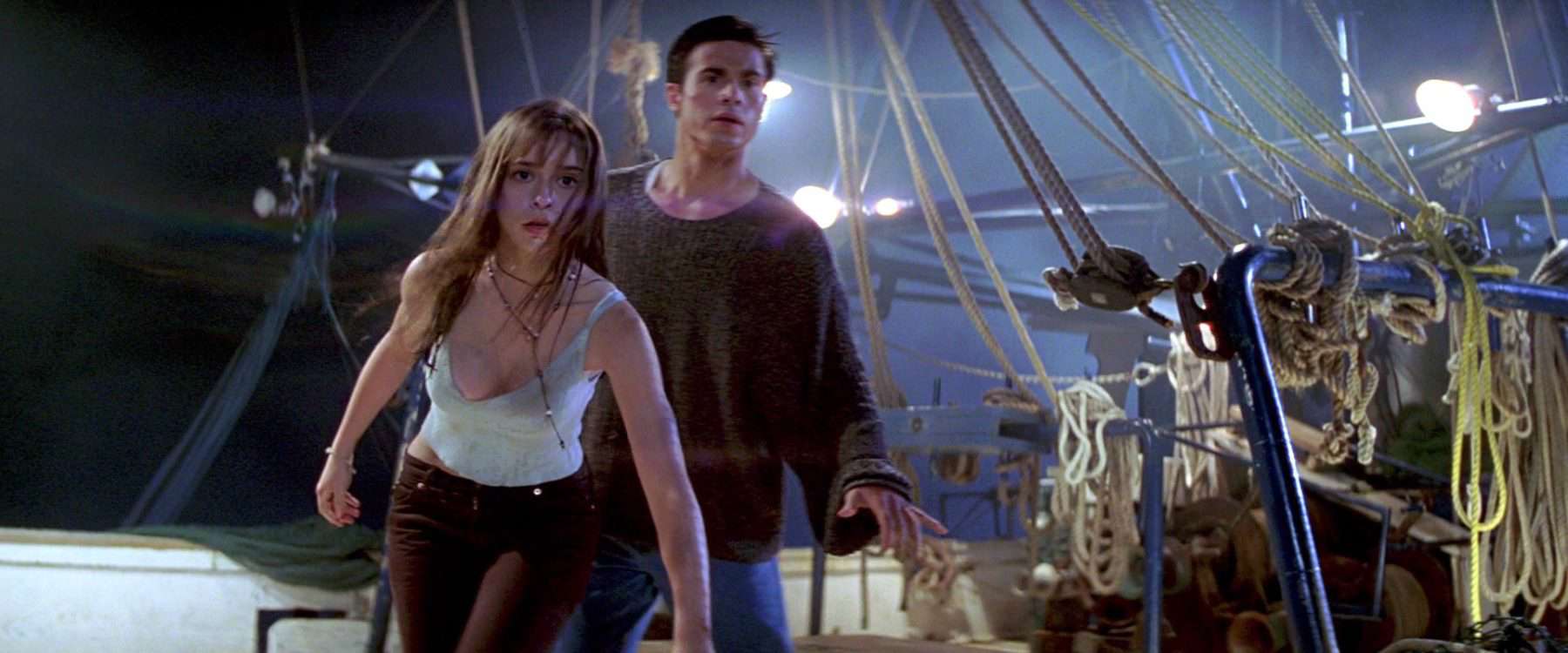 As is usual the film ends on a cliff-hanger that suggest Julie may have died at the hands of the killer but is not used in the sequel I Still Know What You Did Last Summer. That makes total sense…
One of the better late 90's slasher movies using a good cast & really pushing the view of American youth culture in films to new lows. It's not the most fast-paced or gory slasher movie you'll ever see but it does suspense quite well. Sadly a poor 'killer' reveal & the film taking itself far too seriously ruin a lot of it's impact…oh & character stupidity is at a new high here.
I Know What You Did Last Summer
The Final Score -

6/10
Comments Rating
( reviews)