Interview: Tim Gotch (Basses/Synths/Sound Design/Film Editing/Vocals) of Sleepbomb (Video/Audio)
Renowned for their enthralling musical landscapes and captivating live shows, drone/doom metal band, Sleepbomb will release their latest score album, 'The Cabinet of Dr. Caligari' coming out this November 3rd via Koolarrow Records/Consouling Sounds.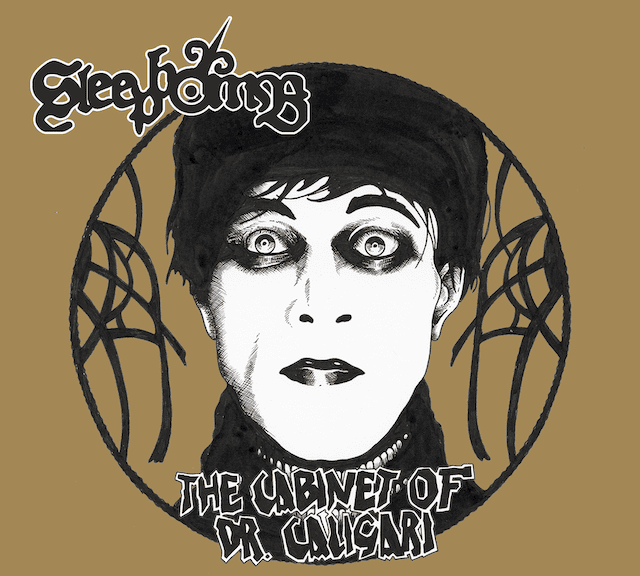 This mesmerizing creation delves into the world of silent cinema's iconic masterpiece, reimagining its eerie charm and enigmatic narrative through the band's lens. Featuring an evocative fusion of almost ghostly vocals, haunting synths, and intricate instrumentation, 'The Cabinet of Dr. Caligari' score captures the film's dark allure while adding a new dimension to its chilling tale.
Founded in 2003 as a casual ensemble project, Sleepbomb immediately gained recognition in San Francisco for performing improvised industrial/experimental scores to German Expressionist films like The Cabinet of Dr. Caligari and Metropolis. In 2004, the founding duo of Charles Hernandez and Mark Jones were joined by Chris Bishop (bass), Rob Johnson (drums), Tim Gotch (keyboards) and James Presley on the saw. After a short hiatus in 2013 and some lineup changes, Sleepbomb fully got back together in 2015.
Originally stylistically close to a chaotic version of Throbbing Gristle vs Black Sabbath, Sleepbomb has been exploring experimental sounds and forms, guided by the band's love of Godspeed You! Black Emperor, Coil, Neurosis, Sunn 0))), Ulver and Swans, among others. Settling on a drone influenced style of doom metal as the overarching theme while exploring other genres as appropriate for each film's particular style, Sleepbomb has performed full scores for the German expressionist classics Metropolis and Nosferatu as well as their signature score for Conan the Barbarian at the independent theaters, film festivals and art galleries of the SF Bay Area to national festivals like Litha Cascadia.
We spoke to Tim Gotch (Basses/Synths/Sound Design/Film Editing/Vocals) of Sleepbomb about the new release, the interest in The Cabinet of Dr. Caligari, the Sleepbomb process, the possibility of bringing their show to other shores, what future ideas they might have, and so much more.

Watch/listen to the interview via Soundcloud, Spotify, Apple Podcasts, and YouTube.
Links
Website | Bandcamp | Facebook | Instagram | Twitter | YouTube