Interview: La Morte Viene Dallo Spazio
Games, Brrraaains & A Head-Banging Life had the pleasure of speaking with La Morte Viene Dallo Spazio (Death Comes from Outer Space). A weird and wonderful Italian band whose latest album 'Trivial Visions' is packed with captivating strangeness, psychedelic sounds and plenty of metal.
You can read our review of Trivial Visions here.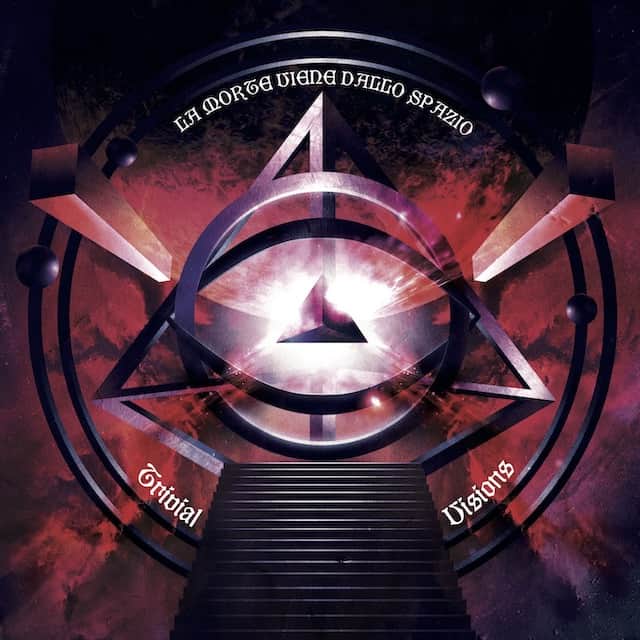 What follows is a partial written transcript of the interview. If you want you hear the full thing, you can via Soundcloud, Spotify, Apple Podcasts and of course, YouTube.
On how they have been coping over the last 12 months.
We live here in Milan, Italy and the situation is pretty bad because we are still under kind of lockdown. So, we can't either exit our own city. We can't gather with the others in the band for rehearsal, so we just go to work and come back and get bored. It's great!
On any positives they have been able to take from this 'lockdown' period.
Yeah, a positive experience was that we could take advantage of the time period for working on the new songs. And actually, during the lockdown March/April of the last year, we were here at home working on the visual songs and we finalise them in that period. We mixed them and we also gave them over for the mastering. So, it was a good time because we could work on something, you know, we could look forward to something with this release.
So, this was positive because it gave us some goals to look too. So, yeah, this is the positive things, I think.
About the last show they played before the world closed down effectively.
Yeah, when we last played it was the 20th of January 2020. So it was more than one year ago and we played in Genoa, which is here in Italy. It's a city I love because I lived there for seven years before moving here to Milan. So that was a very, very nice with a lot of friends of mine. And it was kind of nice party. Not only do we have a positive memory of that night, you know, but suddenly it was the last one and we couldn't know that.
How they would describe 'Trivial Visions' to someone who has never heard anything by La Morte Viene Dallo Spazio before.
This album is metal. It's a bit extreme in some way, but it's also psychedelic, I think, spacey. I think that spacey may be the best description for this kind of music.
On making use of a Theremin in their music.
I bought it here in Milan from a person who was selling it like, you know, second hand. I was just experiencing new things and we wanted to add something different to the sound of the band. I was already playing a lot of keyboards and synthesisers, but we wanted to add something more particular. So, I chose that instrument because I found it kind of fascinating
And actually, it is. I love to play it and I can also play very freely in some songs. I'm kind of still learning. Every time I play it, I learn something new, a new sound. So yeah, it's kind of a magic instrument.
Regarding the difference between Trivial Visions and the previous album, Sky Over Giza.
There is something that keeps the two albums together. They're both a bit spacey and cosmic somehow. But the first one was composed very freely.
It was the result of jam sessions because we just entered the recording studio and we played for two days without any previous rehearsals. So, we just chose tonality and a speed. And we started to play that way very freely without any song structure.
Trivial Visions is a bit different because in these last two years, we had the chance to play quite a lot and gain a lot of experience. So now we have a greater expectation for this album. We worked on it like a proper album, like everyone does. We composed the songs. We worked on the structure. We had rehearsals, we worked to make the songs better and to be exactly like we wanted them to be.
So we could say that it's a more mature album than the previous one. But we also loved the first one because thanks to it we are here right now talking. So, they are different but they are also similar from some point of view.
On possible goals over the next 12 months.
The first goal to achieve, actually, is to record this song, we have to give to the label for the compilation and we have to do that not meeting up because we can't. We can't meet with the other guys in the band. So, we just work here from our place and they work from their home.
This is the first goal. Then I think that we should start working on new songs as well for the next album. I think that we shouldn't wait too long to start working on new songs for the next album, because I'm a bit concerned about this album and the lack of available touring around it. So, I think that we have to start working on new songs as soon as possible in order to release another album next year, hopefully, or maybe the year after in order to be able to tour, at least for that album!
Check out the full interview below.
Links
Bandcamp | Website | Spotify | Facebook | Instagram | YouTube