Horror Short Review: Wrong Exit (2023)
Directed by Kyle Hunt and Robert Moore, Wrong Exit is a chilling short with an important message that stars Trenton Moore, Velvet Stewart and Aaliyah Moore.

Adam and his family are on a road-trip and stop to gas up and get some snacks. He goes inside the store with his daughter and they separate to get the bits they need. After paying and heading back to the car, Adam is puzzled to find his daughter hasn't come back.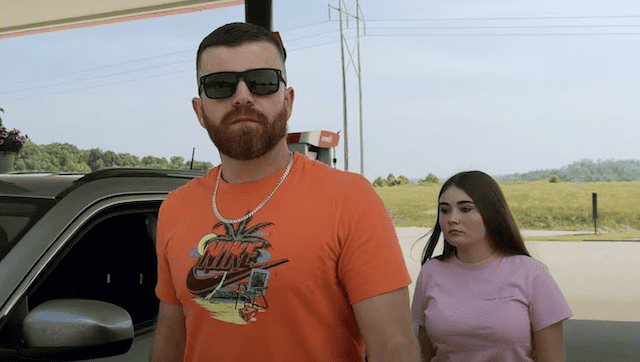 Heading back inside, he fails to find her, so naturally he and his wife begin to panic. After asking around, another patron believes he saw the girl get into a car with an older man and points Adam in the direction that car went.
The pair get into their car and give chase, catching up to the car further down the road. What happens next? Check it out yourself below to find out.
Created to raise awareness, Wrong Exit is every parent's worst nightmare. A tense watching experience with an effective ending. It's not 'horror' in the traditional sense, but it certainly horrifies. A lesson about being careful and not trusting strangers no matter how friendly they seem, especially when you're in an unfamiliar scenario.
Wrong Exit (2023)
The Final Score -

7/10