Horror Movie Review: The Witch Who Came from the Sea (1976)
A horror/thriller to make you think, The Witch Who Came from the Sea was directed by Matt Cimber and starred Millie Perkins, Lonny Chapman, Vanessa Brown and Peggy Feury.
A video nasty, The Witch Who Came from the Sea was part of the 33 films that were unsuccessfully prosecuted. It has been available uncut in the UK since 2006.
Molly (Millie Perkins) is a young alcoholic woman obsessed with television. In particular the people and characters she sees on it. She holds them in high regard, seeing them as the best kind of people because of what they do.
It's clear early on that she is suffering from delusions but how far they go isn't made clear.
Something that worries her sister, Cathy (Vanessa Brown) who constantly tries to bring Molly back to the real world. Especially when it comes to romanticising their father, who sexually abused Molly when she was a child.
Molly won't hear a bad word against him though and has repressed the memories of the abuse. That, the alcoholism and her obsession with tv stars combine to turn Molly in a killer.
However, the questions arise…are these murders just another fantasy and is she even aware of her actions?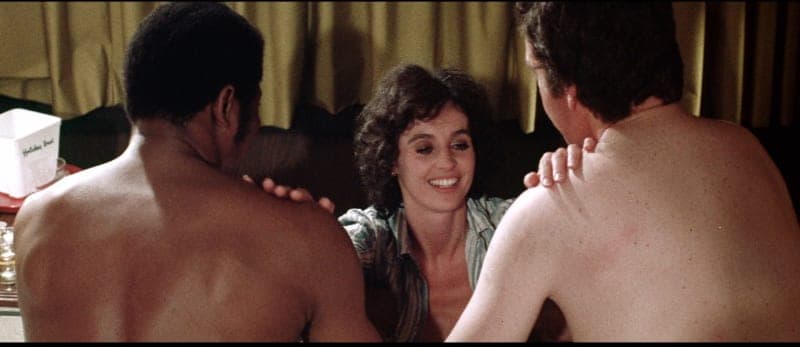 The Witch Who Came from the Sea is a slow burn of a horror that combines 'whodunit' plot points with a wider look at one woman's mental fragility. That should make for a pretty exciting watch but sadly, the movie is less than thrilling. Painfully slow in places and with so much of the focus on the Millie Perkins' Molly, it's hard not to find the whole experience a bit boring.
Molly is played well but her character just isn't that likable. There's this sense that you're supposed to feel sorry for her, and there is some sympathy to a degree, but her murderous ways take away from all of that. While she's not a villain in the normal sense of the word, she refuses help and even tries to cover up her crimes later in the movie.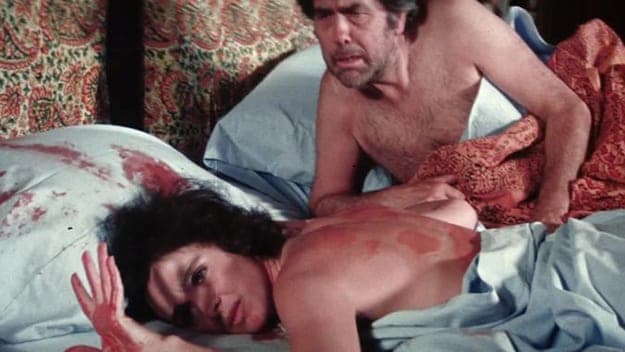 If you're checking The Witch Who Came from the Sea out because it's a video nasty and you're expecting something gruesome, be prepared to be disappointed. This is simply not that kind of movie. It's a cerebral tale that leaves some ambiguity hanging even by the end, perhaps to its detriment.
The Witch Who Came from the Sea
The Final Score -

5/10