Horror Movie Review: The Invisible Man (2020)
"Surprise."
The Invisible Man is a 2020 science fiction horror film written and directed by Leigh Whannell. It follows a woman who believes she is being stalked by her abusive and wealthy boyfriend even after his apparent suicide. She ultimately deduces that he has acquired the ability to become invisible. The film stars Elisabeth Moss, Aldis Hodge, Storm Reid, Harriet Dyer, Michael Dorman, and Oliver Jackson-Cohen. It is an international co-production of the United States and Australia.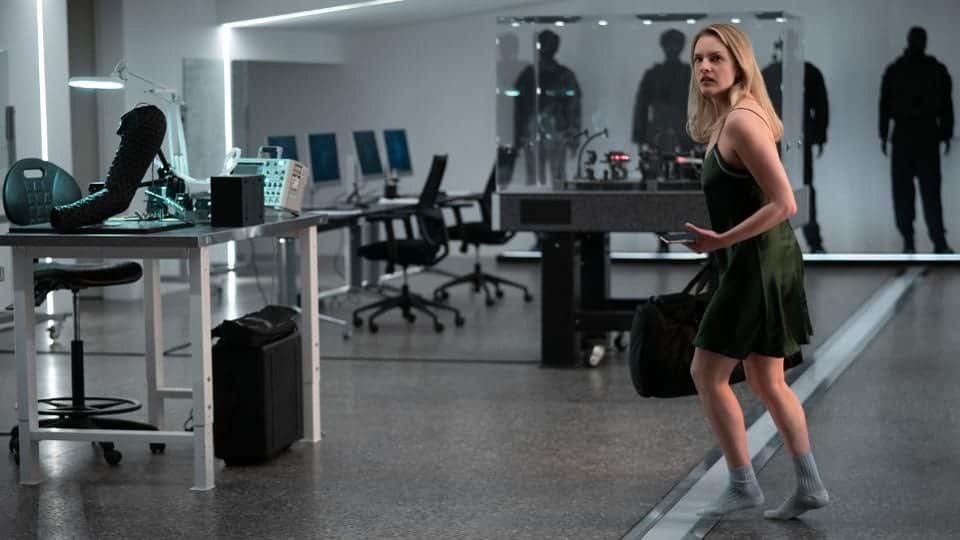 Trapped in a violent, controlling relationship with wealthy optics engineer and businessman Adrian Griffin, Cecilia Kass drugs him with Diazepam and escapes their home into the nearby woods to wait for her sister, Emily. After she arrives, Adrian nearly catches Cecilia, but the pair are able to escape.
Cecilia hides out with childhood friend, Detective James Lanier, and his teenage daughter Sydney. Two weeks later, Adrian seemingly commits suicide and leaves Cecilia $5 million in his will handled and organized by his lawyer brother, Tom. As Cecilia tries to move forward, she is plagued by several unexplained experiences. She suspects another presence in the house one night when she finds the front door open and witnesses the lights flickering on and off. She calls for James when she sees footprints in her room, but he assures her she is just still traumatized.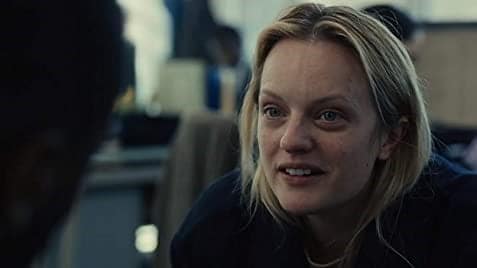 During a job interview, she faints after finding her portfolio's contents removed and is taken to the hospital. Later, the doctor calls and says they found high levels of Diazepam in her system. Shortly after returning home, Cecilia finds the same bottle she drugged Adrian with, which she dropped during her escape, in her bathroom.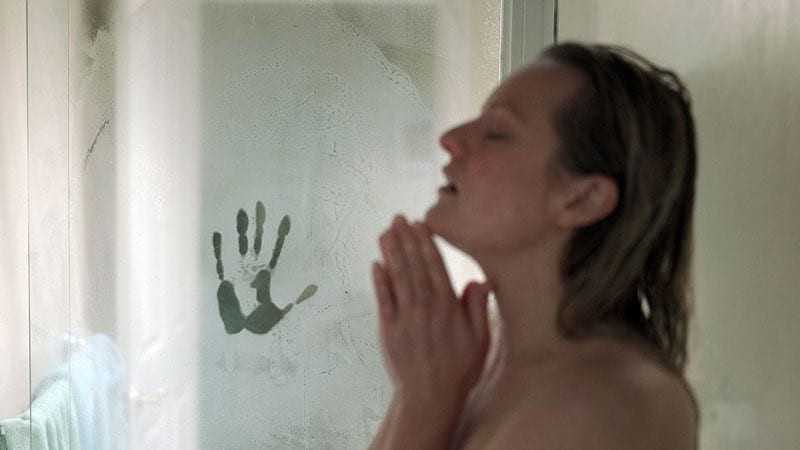 She arranges a meeting with Tom and James, insisting that Adrian faked his death and used his optics expertise to become invisible in order to torment her, but gets rebuffed. Cecilia turns to her sister, but Emily refuses to acknowledge her after receiving an email from Cecilia's account stating she never wants to see her again. Later, she is comforted by Sydney, but Sydney is hit by an unseen force, leading her and James to assume Cecilia did it. While a furious James rushes his daughter out of the house, Cecilia tries a number of tactics to catch the figure.
After finding Adrian's old phone in the attic and covering the figure with paint, she ends up in a violent struggle before escaping to Adrian's home to investigate. In his lab, she finds a suit that confirms her suspicions. After hiding it in a closet, the invisible figure attacks again, so Cecilia flees and contacts Emily. The pair meet in a restaurant, though as Cecilia begins to tell her what she found, the invisible figure slits Emily's throat with a knife and places it in Cecilia's hand, framing her for the crime. Remanded to a mental hospital while she awaits trial, the staff informs Cecilia that she is pregnant.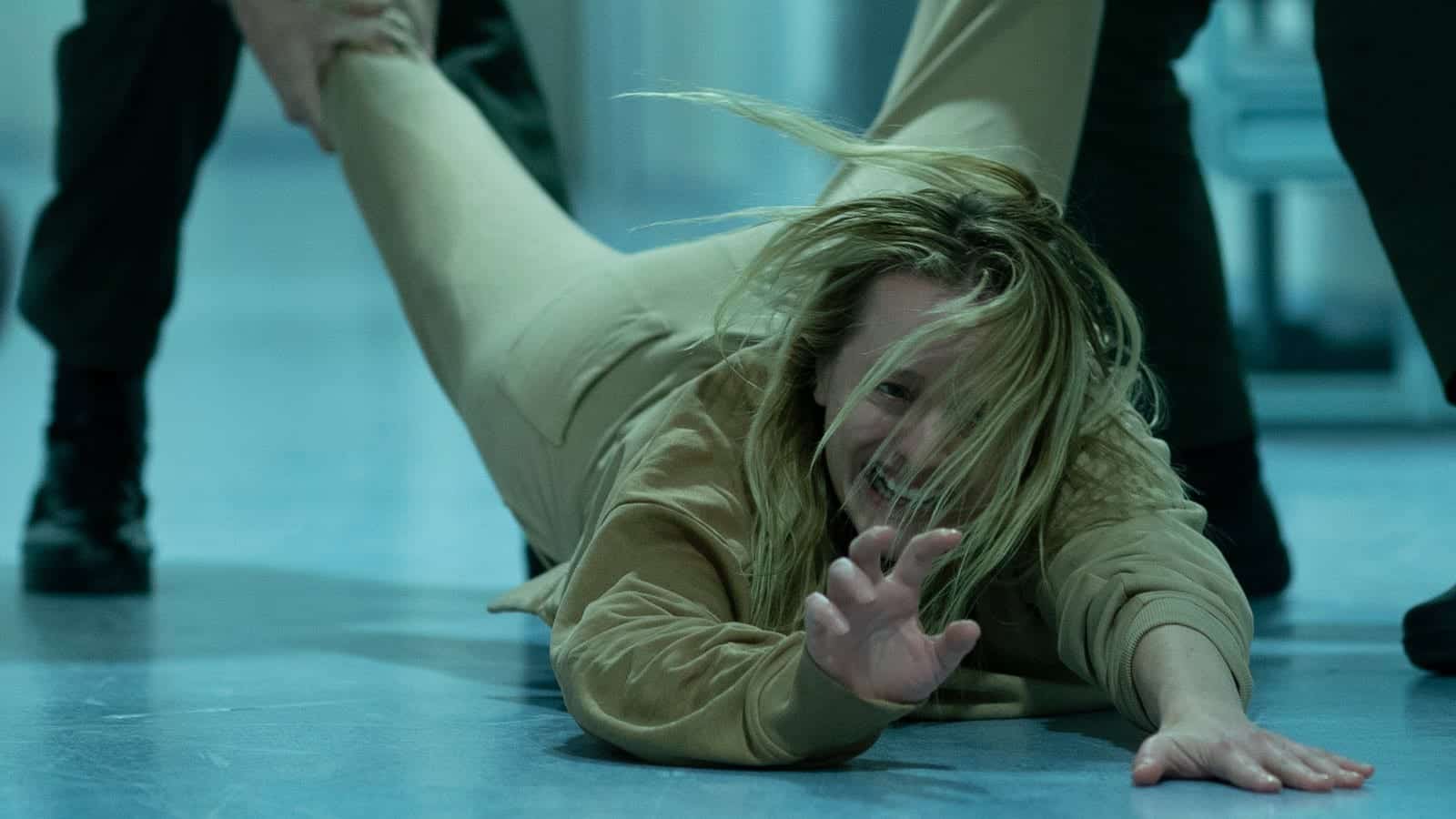 What will Cecilia try next? What can she do? Is there any way to escape from this nightmare? Watch and find out.
Straight off the bat I have to say that The Invisible Man lives or dies on Elisabeth Moss' performances and thankfully she does brilliantly. She's convincing, emotive and executes her role in such a way that you believe that someone else is truly there. Her performance adds to the tense moments throughout the film.
The Invisible Man looks great when standing still but the CGI doesn't hold up as well when the suit is in motion or more exposed. However, I did enjoy the physical trail he leaves behind and would have liked to see that used a little more. Additionally, the logistics of certain aspects to the suit – such as, does it give you super strength? – are questionable so it's ideal if you leave your brain at the door for this one.
In addition to Elisabeth Moss, the entire cast act well but the role of Adrian's brother, Tom, confused me throughout and his conclusion was pretty extreme with no explanation.
The Invisible Man is a commendable study of abusive relationships and how inescapable they may seem. Although, I would hesitate to call this a horror and see it more of a thriller movie, a staple of horrors is seeing a victim get their revenge and that classic trope is very well executed here.
Overall, a tense rollercoaster of a movie with fantastic performances, but unfortunately not one with much rewatchability. Any tense moments are shot because you know what's coming and how it pans out. A good movie but not a great one.
The Invisible Man
The Final Score -

7.5/10
Comments Rating
( reviews)