Horror Movie Review: The Houses October Built 2 (2017)
The Houses October Built was a found-footage horror movie released in 2014. It was a horrid jump-scare filled movie that fell prey to every found footage trope going. We rated it a lowly 2 out of 10 and you can read our full review here.
Surely this found footage sequel couldn't be worse, could it?
Well, happily The Houses October Built 2 is just about an improvement over the original. It still lacks a lot of what makes a movie good but has definitely learned a few lessons.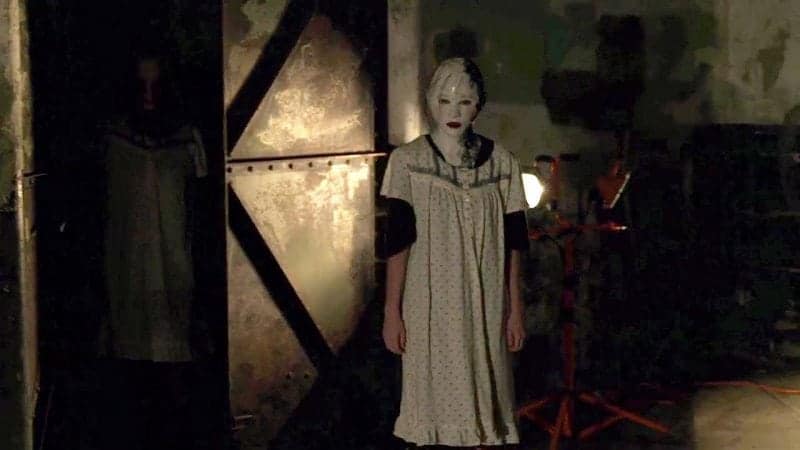 The story sees the group who suffered at the hands of the Blue Skeleton group in the first film decide to face their fears. They agree to go on another haunted-house road-trip but keep it as light and pleasant as possible.
Again they choose to film their exploits in documentary style for YouTube and as the journey progresses they find they are enjoying themselves more and more. At least until they start to see signs of the Blue Skeleton yet again. It turns out that their nightmare is far from over.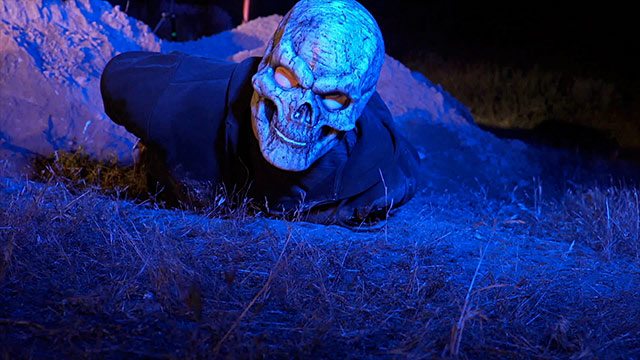 The Houses October Built 2 has many of the same issues that plagued the original. For starters it's an unoriginal concept and being a sequel feels even more like a re-tread. In fact it even follows the same formula for much of its run-time. A puzzling decision as it doesn't expand on the Blue Skeleton mystery at all.
The usual found footage issues that crop up in almost all movies made in this style are present but a little more forgivable this time round. Whereas in the original it felt like a jumbled mess, here scenes and sequences are way more coherent and easier to follow. It's a much more stream-lined film so more enjoyable to watch.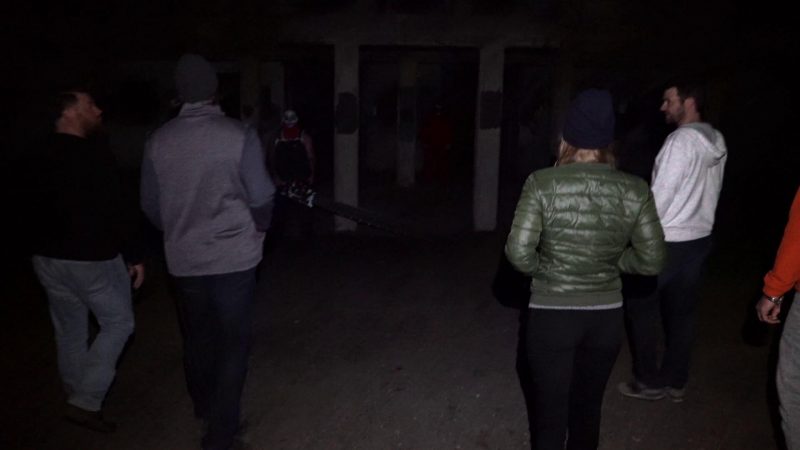 Scares are subjective but The Houses October Built 2 doesn't really try. The occasional jump-scare is thrown in but it's very ineffective and even the finale sequence fails to deliver tension or dread.
Talking of which…the biggest flaw in the movie? The finale. Almost insulting in just how disappointing and irrelevant it feels. Anyone hoping for answers after two movies will not be happy come the end credits.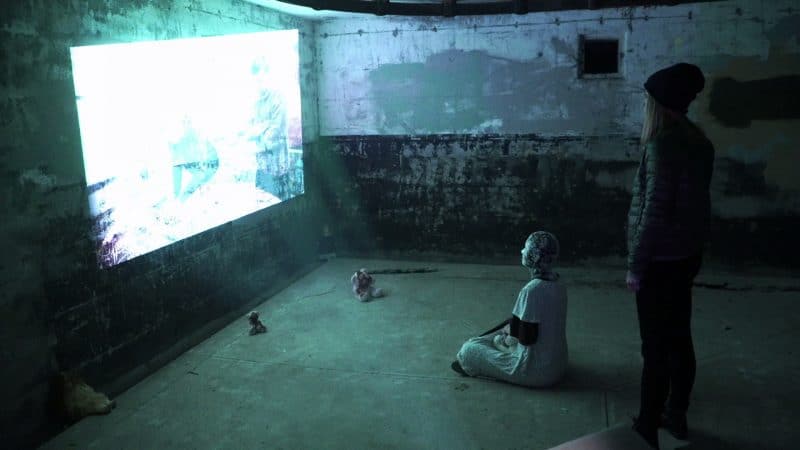 How you felt about the first film will certainly reflect how you feel about this sequel. If you loved it then you might find yourself let down by the lack of originality but if, like us, you hated it then this an improvement. Not much of one but an improvement none the less.
[amazon_link asins='B0765B46XF,B00X80LK4O,B079QK89NC,B00O3Q97WY' template='UseThisOne' store='g0e5b-21′ marketplace='UK' link_id='0d1f1356-5f51-11e8-9d2e-11a667ab24a3′]
The Houses October Built 2
The Final Score -

5/10