Horror Movie Review: The Dead Pit (1989)
The Dead Pit is an 80's horror in both wacky storytelling and visual quality. A movie that should be awful but is surprisingly entertaining.
Dr. Ramzi (Danny Gochnauer) is insane. So insane that he has been conducting experiments on the patients of a mental hospital in an effort to master death. His work is discovered by a fellow doctor who confronts him & shoots him dead. Wanting to cover up the horrific nature of what he did, Ramzi and his victims are buried in the basement of the facility.
I'm sure that won't be a problem twenty years on.
Twenty years later, the hospital is open again as Jane Doe (Cheryl Lawson) arrives at the institute. She is called Jane Doe as she has lost her memory and under the care of the doctors & nurses hopes to find out who she is. Even if a lot of that is wandering the dark halls in her underwear & seeing the distant figure of Dr. Ramzi beckoning to her.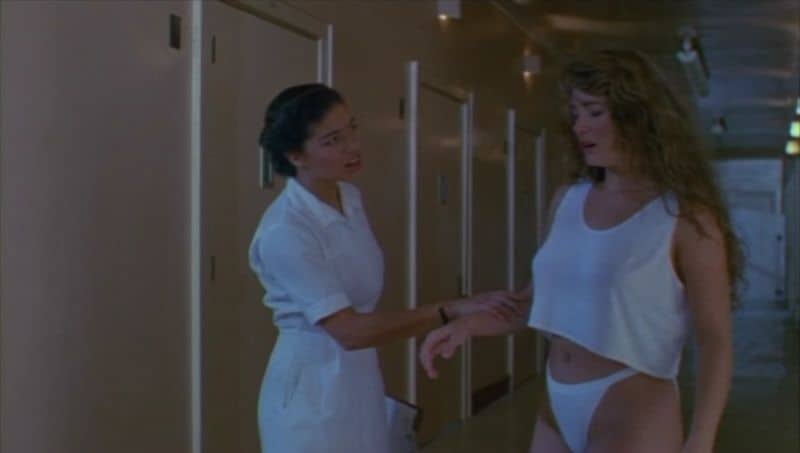 After a lot of exposition & character building, an earthquake occurs resulting in the 'dead pit' opening in the basement. Out of it comes the undead Dr. Ramzi and his legion of zombie victims! It looks like he might have actually mastered death but his connection to Jane Doe could be his downfall. If she can just remember who she is.
Gleefully gory and gloriously silly, The Dead Pit fails hard when it tries to take its horror elements seriously. It just can't manage tension or scares but it makes up for that with plenty of gory laughs and over the top silliness. The terribleness of the movie is very endearing as the cast throw their all into the absurdity of it all.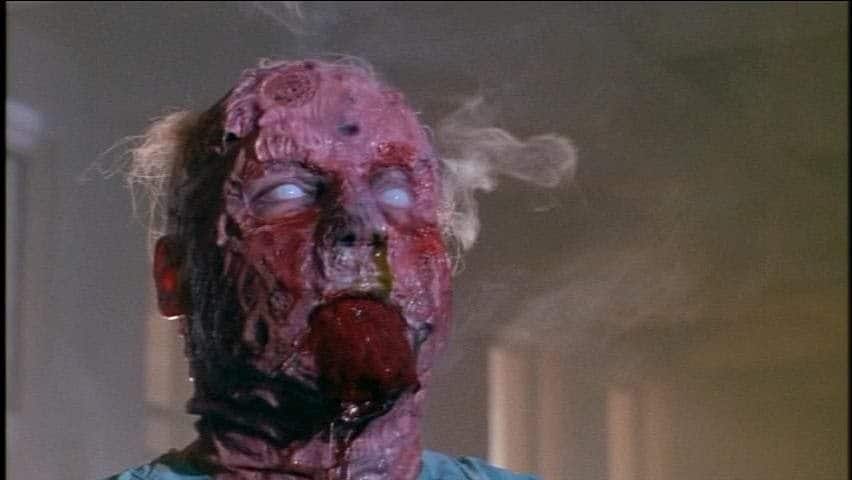 Cheryl Lawson is very good in the lead role with a scream that could shatter glass and Stephen Gregory Foster as a patient who helps her is fun to watch. However, Danny Gochnauer is incredibly cheesy delivering some cringy dialogue not helped by the poor glowing eyes effect.
It's low budget but you won't notice that for the most part. Especially during the big finale where the blood & guts really fly.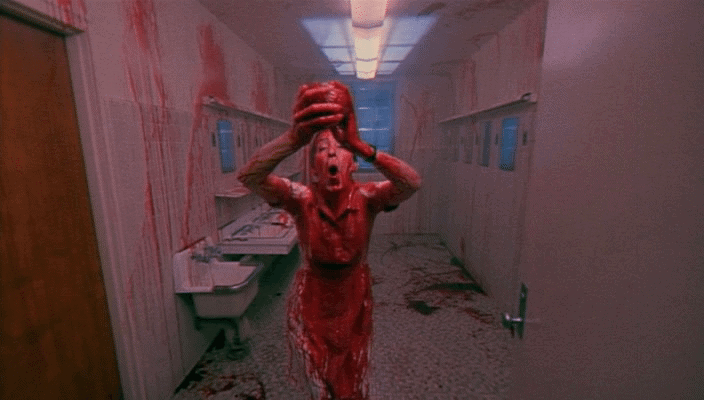 A worthy watch, it's one of the hidden gems of the golden age of horror, the 80s.
[amazon_link asins='B079XVPFVZ,B00004T11N' template='UseThisOne' store='g0e5b-21′ marketplace='UK' link_id='f5446d7d-28c9-11e8-80a8-dfebde27b7de']
The Dead Pit
The Final Score -

7/10