Horror Movie Review: My Super Psycho Sweet 16 (2009)
A slasher horror based off the MTV show My Super Sweet 16? Sure, why the hell not.
The Roller Dome was once the happening place to be but one night, after one too many abusive teens, the owner & costumed entertainer went crazy & killed a load of teenage kids. He was captured in front of his 6 year old daughter but apparently died when the prison van transporting him crashed & burned.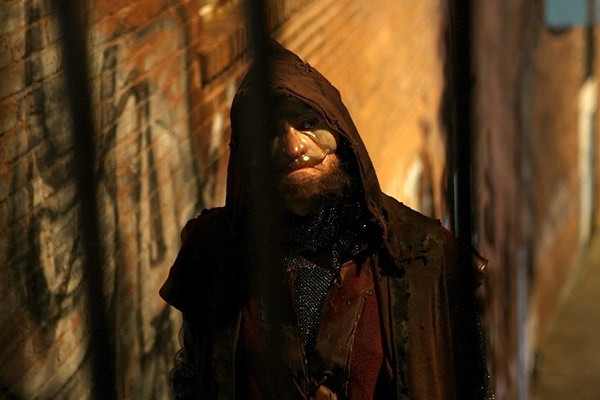 Years later & the daughter of the 'lord of the rink' is now a teenage outcast at her school. Skye (Lauren McKnight) doesn't care though as she has her best friend, Derek (Matt Angel) & that's all she needs.
The 'it' girl of the school is Madison (Julianna Guill) who is planning to throw the party of the year, her sweet sixteen. So what if she looks like she is in her twenties at least…you do kind of have to let the age of the characters go a bit here!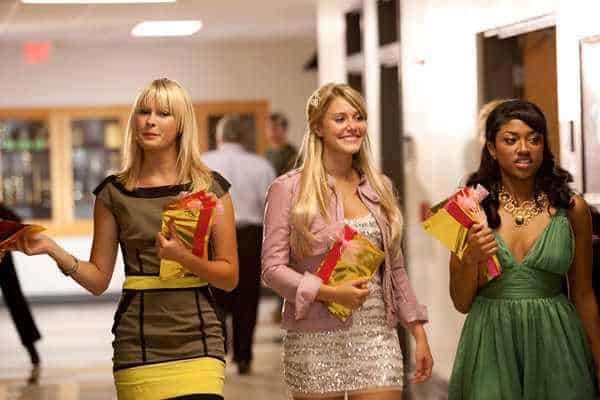 So where does Madison want to throw her party? At the abandoned roller rink. Her desperate to please father agrees & the party planner gets to work transforming the site.
At school Skye bumps into Madison's ex-boyfriend, Brigg (Chris Zylka) who seems to take a liking to her. He ends up asking her on a date which drives Madison wild with jealously. Enough so that she & her friends trash Skye's locker & say some pretty insulting things to her.
(stop me if you've heard this all before)
Brigg is forced to put his date on hold with Skye after he gets an invite to Madison's party. He wants to go to wrap things up with Madison fully & to show that he is interested in Skye, he kisses her. This gives Skye the idea about inviting herself & Derek to the party.
At the party things are wild & so very…teenage. Everyone is having a 'sort of' good time until the 'lord of the rink' pops up & starts slashing his way through the guests. Is this Skye's father back from the dead? Or is it someone else using the costume to get away with murder?
The ending won't satisfy, unfortunately & with two sequels its clear there was no intention of making things too final by time the credits roll.
My Super Psycho Sweet 16 offers not a single drop of originality & ticks every cliché box of the slasher horror checklist. If you're expecting ground-breaking horror then you best look elsewhere.
All of those are reasons enough to avoid this movie but…and this is a big but…this isn't a bad movie. The acting is good, the characters fun to watch, the set-up is solid & the story doesn't drag or try too hard. It's condensed nicely & there is very little padding.
The violence & gory moments have some fun moments, such as the headless roller blading girl scene but it's nothing that hasn't been seen before.
That's ultimately the thing about this movie. You've seen it all before but here's it wrapped up in a pretty decent flick.
My Super Psycho Sweet 16
The Final Score -

6/10