Horror Movie Review: Skeletons in the Closet (2018)
Inspired by the anthologies of old and shows like Tales from the Crypt. Skeletons in the Closet is a throwback 80's looking horror that doesn't get quite enough right.
Young Kacey (Lia Sullivan) is gleefully awaiting the latest episode of her favourite TV show, Skeletons in the Closet. A late-night, horror show that she watches religiously even if she is far too young. Her enjoyment is constantly interrupted by her babysitter, Tina (Elizabeth Stenholt) who mocks the cheesiness of the show.
The stars of the show are The Widow (Ellie Church) introduced via a showering scene and her undead husband, Charlie (Adam Michaels). The makeup on Charlie is bad but it's supposed to be so is forgivable. It's an 80's late night horror show, this is exactly what you would get.

Anyway, The Widow and Charlie settle down to watch a horror anthology called Chop Shop that we will be watching. So, a film within a film, with scenes of The Widow and Charlie interspersed within and Lacey and Tina book-ending it. These are supposed to be semi-comedic breaks but the humour rarely works. It might sound confusing but the stories are weaved together well.
The first short is the best and sees a mother named Rebecca (Renee Domenz) attempt to reconnect with her estranged mother, Grandma O'Malley (Leigh Rose).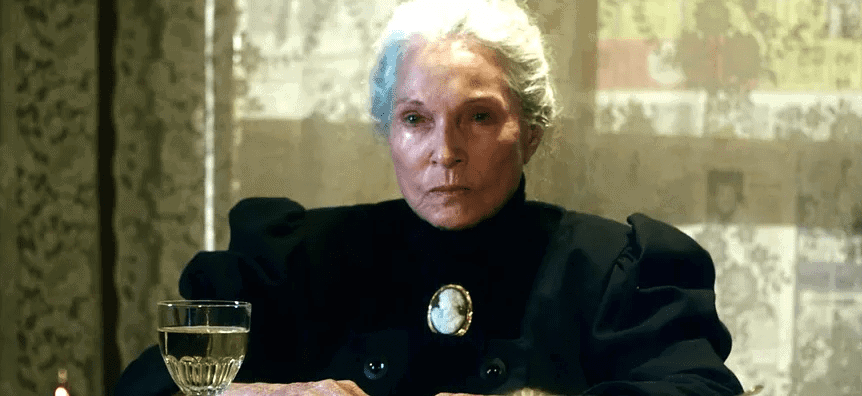 Bringing her daughter with her, Rebecca ends up leaving the girl with her grandmother so she can go on a business trip. Unfortunately for the child, Grandma is harbouring a very dark secret. A really twisted tale, the story is tense and the effects are top notch here.
The second story is a little blander and surrounds an actress who dreams about murdering her husband. It's followed by the final story which sees a robbery go wrong with a ghost targeting the criminals. Better than the second but not quite as good as the first.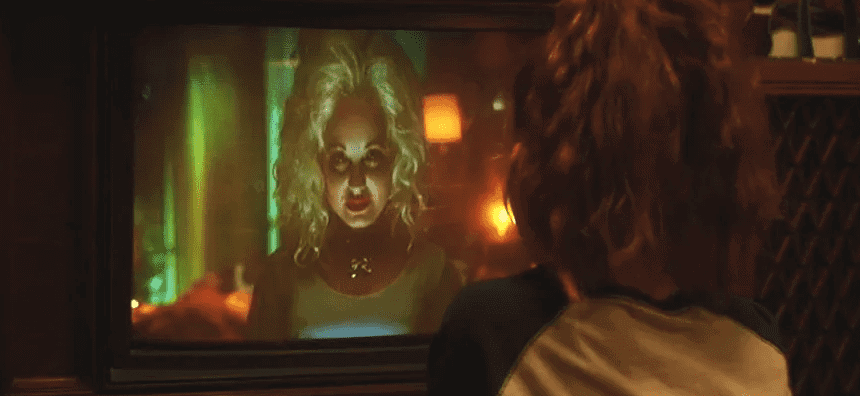 It's a shame each short has such varying degrees of quality as it's an imaginative piece. Even the finale, something that can be seem coming a mile away, is gleefully wicked.
The overall 80's feel of Skeletons in the Closet works well and the VHS look of the show with static lines and 'adjust your tracking' messages is a fun throwback. A strong cast with the visual flair makes this modern anthology worth checking out.
Skeletons in the Closet
The Final Score -

6.5/10