Horror Movie Review: Pumpkinhead (1988)
Pumpkinhead opens in 1957 where a desperate man is being pursued through a dark forest by something unseen. He arrives at a cabin where he pleads with those inside to let him in but they refuse. They know what hunts him & don't dare get in its way.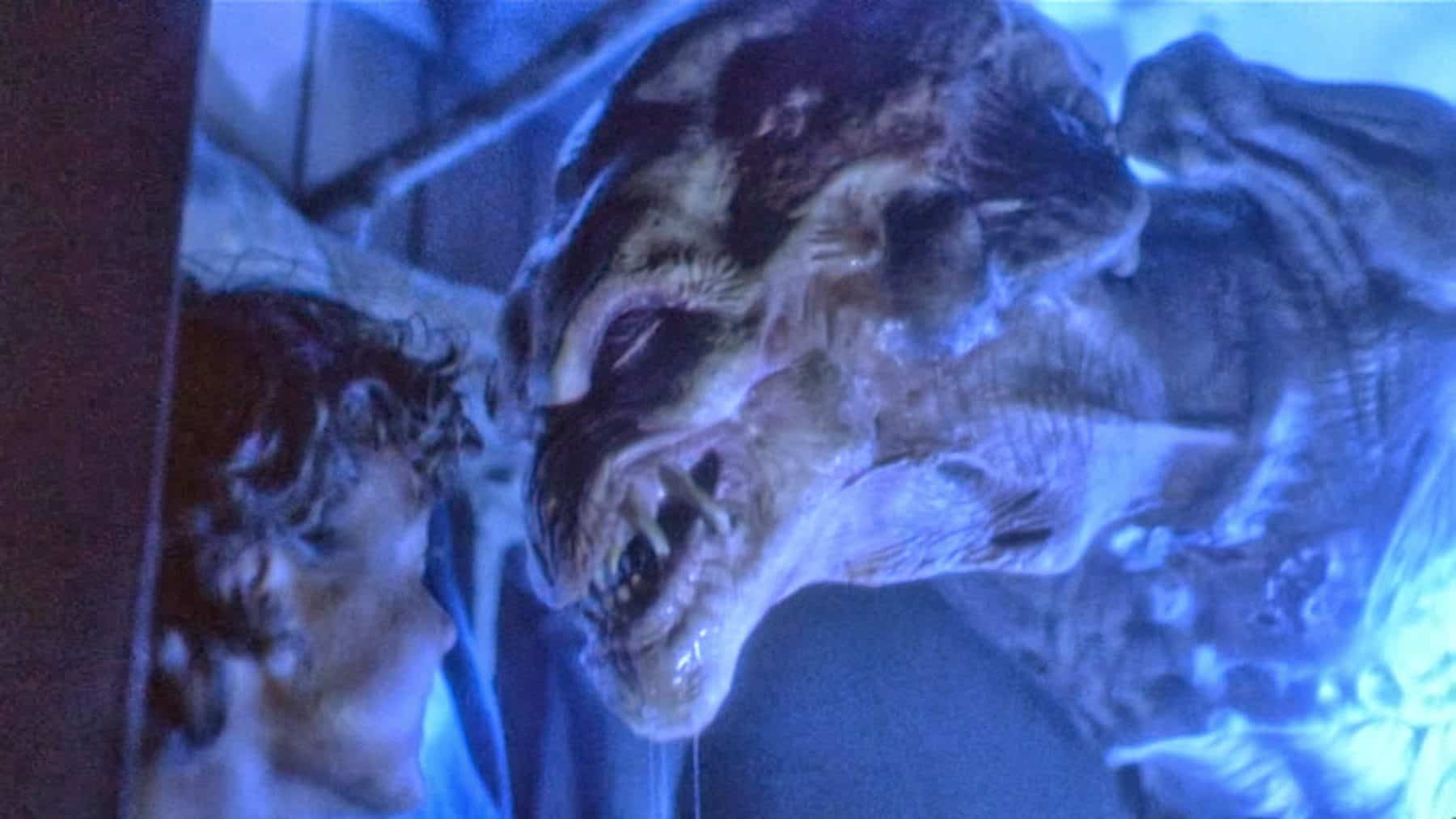 The movie then jumps to the present day where the young boy from the cabin has now grown up into Lance Henriksen (Yay!). Ed Harley owns a small store in the country alongside his young son who is killed accidentally by a group of 'townies' riding dirt-bikes. Ed is initially unaware of the accident so everyone but one of the group flee the scene.
Steve (Joel Hoffman) stays with the boy until Ed comes along & tries to explain that it was an accident but gets the most intense death glare ever from Ed. Which you can hardly blame him for.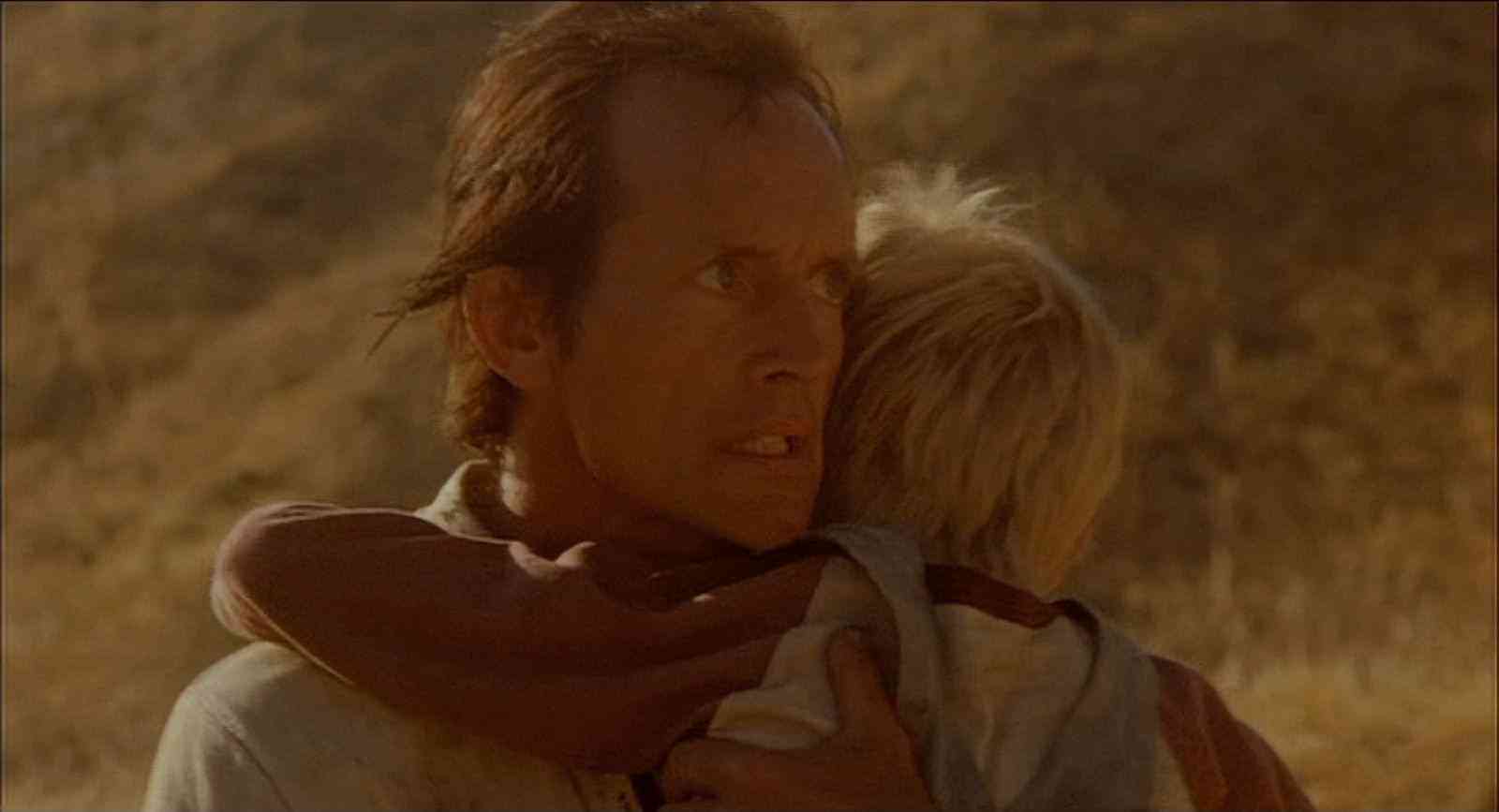 The rest of the group argue over calling the police with everyone but Joel (John D'Aquino) wanting to turn themselves in. He's on probation so knows that accident or not, he'll be put away for this. He takes control of the rest by knocking one out & locking them in a closet.
Meanwhile Ed goes to see a supposed witch with the body of his son. She tells him that she can't raise the dead but Ed wants revenge. She agrees to help him but warns him of a terrible price that will have to be paid. Ed follows her instructions & goes to an ancient graveyard where he digs up a body. He brings it back to the witch who then uses his & the deceased boy's blood to turn it into a monstrous creature called Pumpkinhead.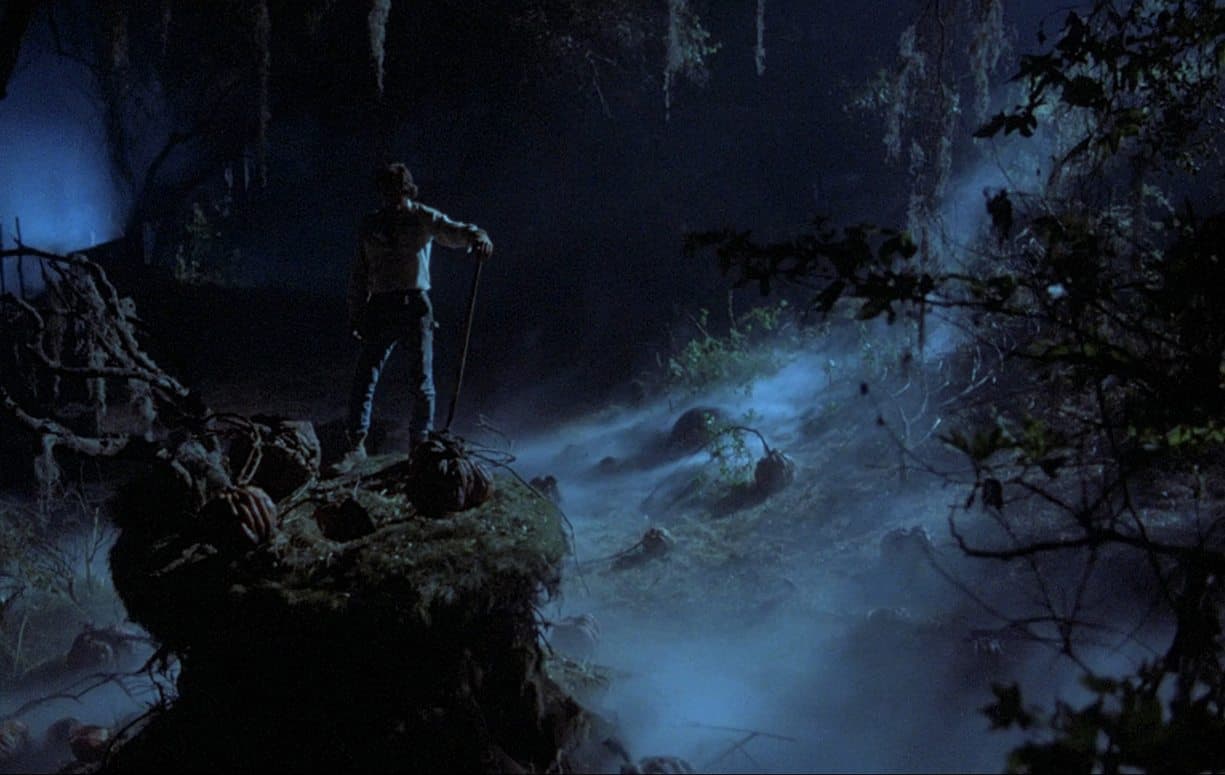 The creature has one goal…kill those who were involved with the death of Ed's son. It arrives at the group's cabin just as Joel decides to turn himself into the police.
Let the fun begin!
Pumpkinhead is a fantastic movie. A great story, great acting, a great monster & great effects. There is very little to not enjoy here! It's a product of its era showcasing imagination in regards to the monster. Pumpkinhead is a spindly looking thing that doesn't look like it could walk properly let alone do the damage it does but when it gets hold of a victim it is devastating. The film isn't shy about spilling blood. You'll be grinning ear to ear every time Pumpkinhead goes on a rampage.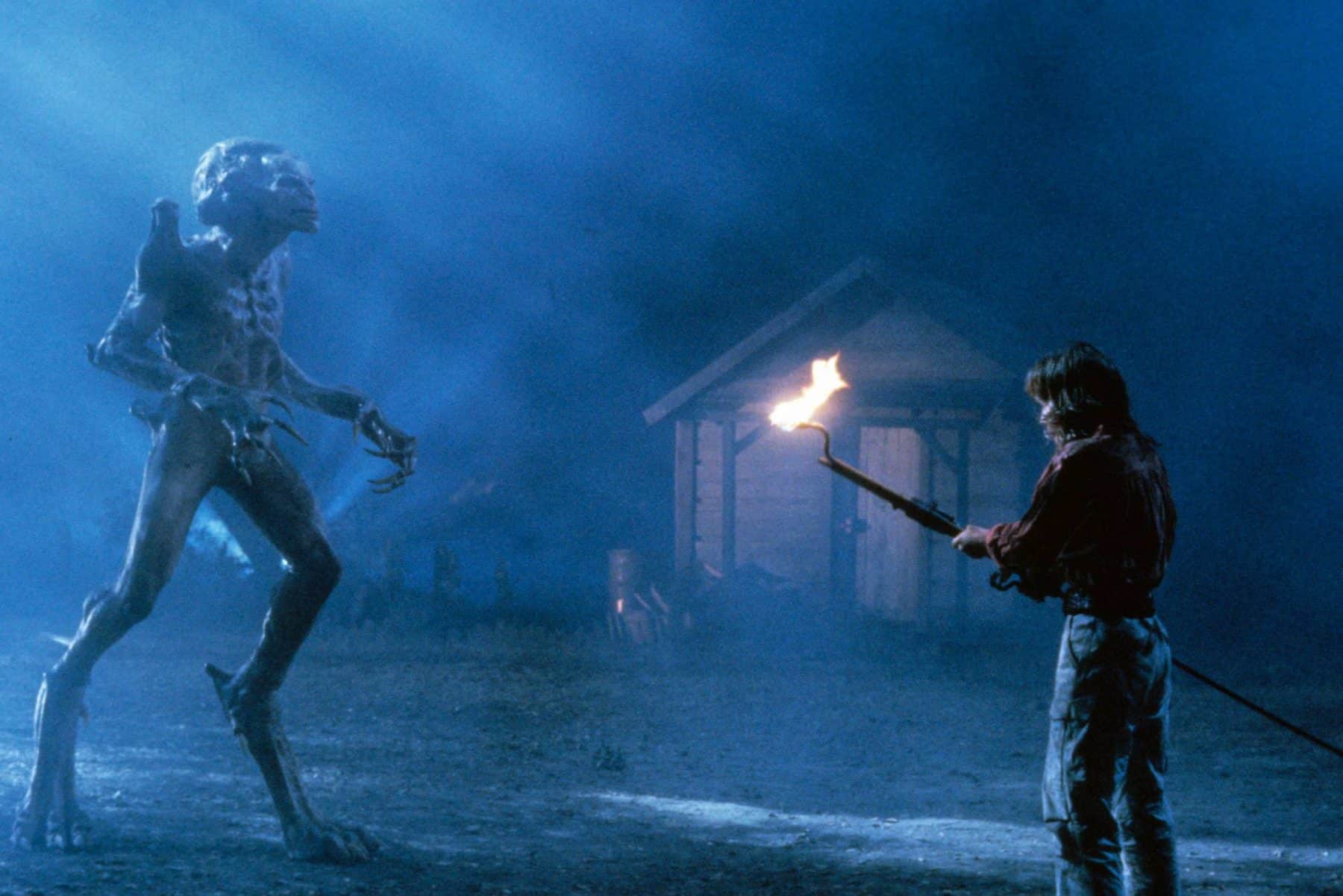 Perhaps the best thing about the movie though is Lance Henriksen. That's probably no surprise for those who know the actor but his portrayal of Ed Harley is one of his best. His relationship with his boy at the start of the movie makes the death even harder to watch. His pain & reaction is very believable but perhaps best of all is his change of heart.
Once he realises what he has unleashed he regrets it & decides to try to stop the monster. It's not as simple as that though. As the witch said, there is a terrible price to pay.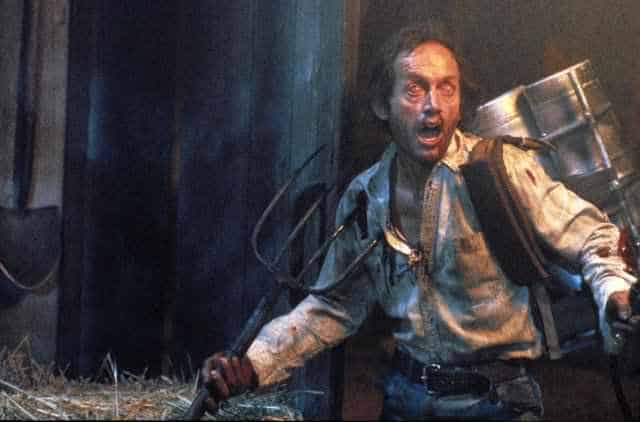 An extremely satisfying finale caps off one of the best horror movies of the 80s. A joy to watch & a recommendation for every horror movie fan to see.
Pumpkinhead
The Final Score -

9/10