Horror Movie Review: Hold the Dark (2018)
Hold the Dark is another hyped up Netflix release with some calling it "the most chilling film on the platform". Unfortunately, we all know how that usually goes. Hold the Dark is a thriller/horror movie that was directed by Jeremy Saulnier, it came out at the end of 2018. Also, it is based upon a novel of the same name by William Giraldi.
Russell Core (Jeffrey Wright) is a writer who studies wolf behaviour. One day, he is summoned to the small village of Keelut, Alaska by Medora Sloane. She wants Core to hunt down the wolves blamed for the disappearances and presumed deaths of three small children, including Medora's 6-year-old son, Bailey.
In the morning, Core leaves town to track the wolves and meets an old native woman. She tells him he is going the wrong way, and that Medora 'knows evil'. Core tracks the wolves and spots a pack of wolves eating their young. Unable to shoot them, Core returns to Keelut. At the Sloane house, he finds Medora missing, and the cellar door unlocked. Downstairs, Core finds Bailey's frozen, strangled body and calls for help. The police investigate and the native villager's claim Medora is possessed by a wolf-demon called a tournaq.
Medora's husband, Vernon Sloane (Alexander Skarsgård) is overseas serving in Iraq. He is shown mercilessly and efficiently gunning down Iraqi militants. Afterwards, Vernon is shot but survives to be sent home.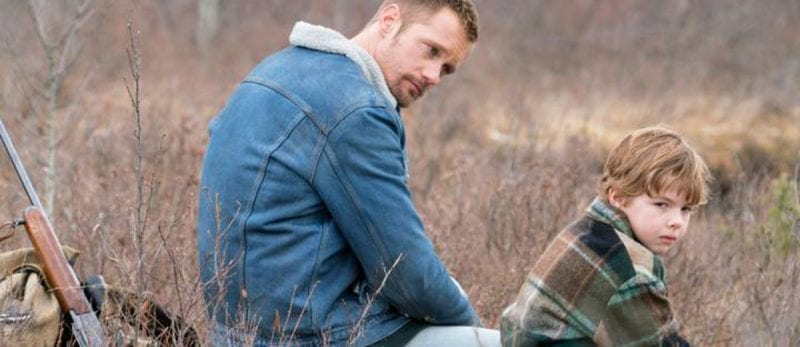 What will happen when Vernon returns home and finds his son dead and his wife missing? Will Core be able to work with the police and get to the bottom of the mystery? Check out Hold the Dark to find out.
Firstly, I must credit Hold the Dark for its wonderful cinematography. The Alaskan tundra is a beautiful location and it showcases it well. This is a slow burn type of film with an eerie atmosphere. However, calling it a horror is a bit of stretch. There is a lot of violence on display and it's impressively realistic. Certain scenes could be harrowing for some but I've seen worse. It has elements of a horror but never really goes all the way with it.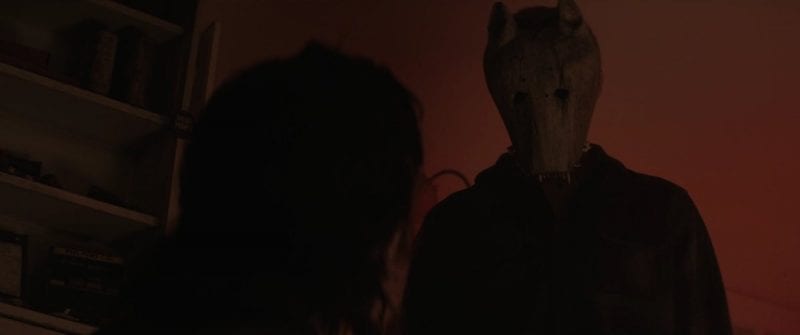 My biggest issue with Hold the Dark is that it attempts to be far too many things at once. A lot of what you see has a metaphorical feel to it. Unfortunately, Hold the Dark doesn't do a good enough job of explaining any of it in a coherent way. It has some grand ideas that when dove into will make you realise how intelligently woven they are. However, it's just far too subtle. It's likely the message will go over the heads of 95% of viewers and I was one of them, sadly.
I like Jeffery Wright, you can tell he and others are doing their best. Although, it seemed to me that he had as much idea about what was going on as you likely will. What I mean by that is, very little. Worst of all, it does that horrible thing I hate for any movie to do. It fades to black, leaving you feeling very confused. I can tolerate a film leaving you with unanswered questions for you to think on afterwards. However, there is leaving you a little confused and then there is Hold the Dark that leaves you almost entirely dumbfounded about what any of it meant.
Hold the Dark
The Final Score -

6.5/10