Horror Movie Review: Doom Room (2019)
Directed by Jon Keeyes who co-wrote it with Carl Krishner, Doom Room is a darkly twisted tale that shocks as much as it horrifies. It's a horror movie that genuinely mystifies up until its very satisfying finale. It just needed to work a little harder in keeping your attention during some of the slow moments.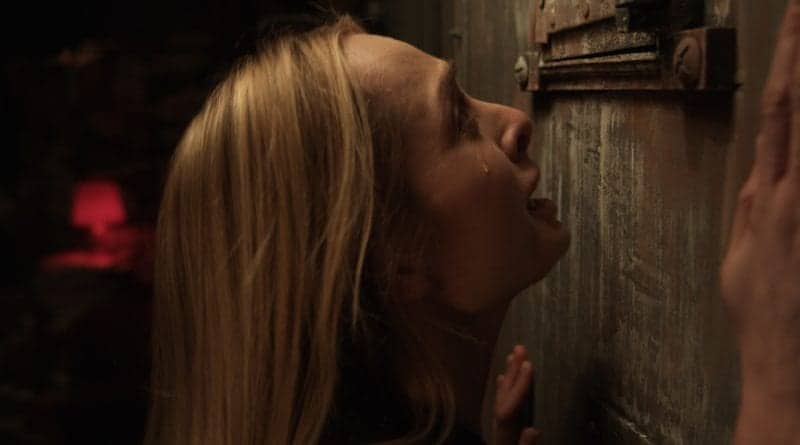 It sees an unknown woman (Johanna Stanton) wake up in a small room with no memory of how she got there. She's trapped and there is no escape. Her situation is made all the worse by being regularly tormented by spirits that seem to have some connection to her who she is.
To escape the room, she will have to uncover the truth behind her identity and what the events were that led to her arrival in the room.
Madness, Doom Room is a movie filled with madness as it takes the woman and us on a drug-induced nightmare. One that is heavy on the sex and isn't a film you'd want to put on while having a cup a tea with your grandmother.
It's graphic, especially in regards to the dialogue. However, what could be cheesy actually has impact and ties it all together nicely by the end. Everything we hear, everything we see and everything in between has a purpose and as it all unravels to reveal itself, you'll be amazed at how complex it all was.
It's not that you're left with a warm feeling afterwards or anything, quite the opposite as this truly is a horrific tale. Johanna Stanton sells it so brilliantly and even though we know nothing about her, she really connects and is sympathetic.
The rest of the cast stand out too with many playing really fascinating roles as part of the woman's psyche. We even get a fun turn from scream Queen, Debbie Rochon.
The entire movie takes place inside this one room. Though it feels triple the size thanks to clever camera angles and lighting. The latter gives it a stage show feel where one scene disappears into darkness. Then another lights up giving the illusion of pages being turned in the story.
So much to like, so much to…well…not enjoy because this really isn't a movie you enjoy. All because of the graphic and disturbing content. Thankfully it handles the dark subject matter with class for the most part.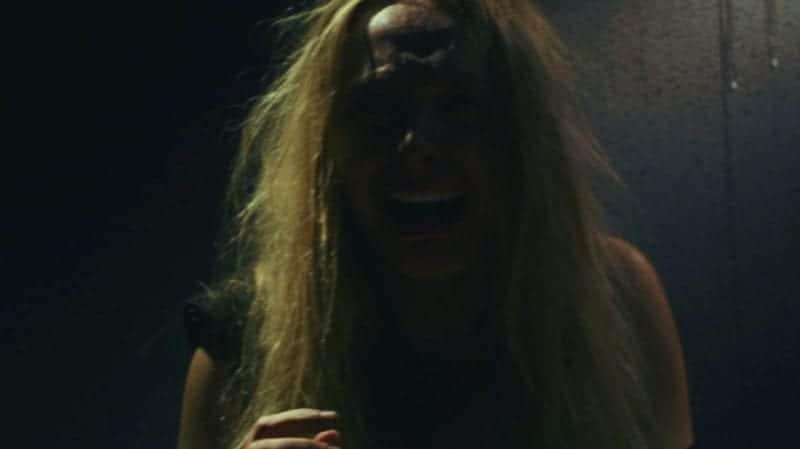 It's a shame that the middle portion of the movie might see attentions slip. The content gets so talky and so confusing that it becomes hard to follow along. Characters are introduced at random and often without context so trying to keep up is impossible. Stick with it though as the end result is a horror that gets 2019 off to a banger.
Doom Room
The Final Score -

8/10