Horror Movie Review: Cherry Tree (2015)
Cherry Tree proudly boasts that it is from the same director & writer involved with Wake Wood (David Keating/Brendan McCarthy). How you felt about that movie (we liked it, read our review here) will certainly affect how you feel about Cherry Tree seeing as it is certainly cut from a similar cloth.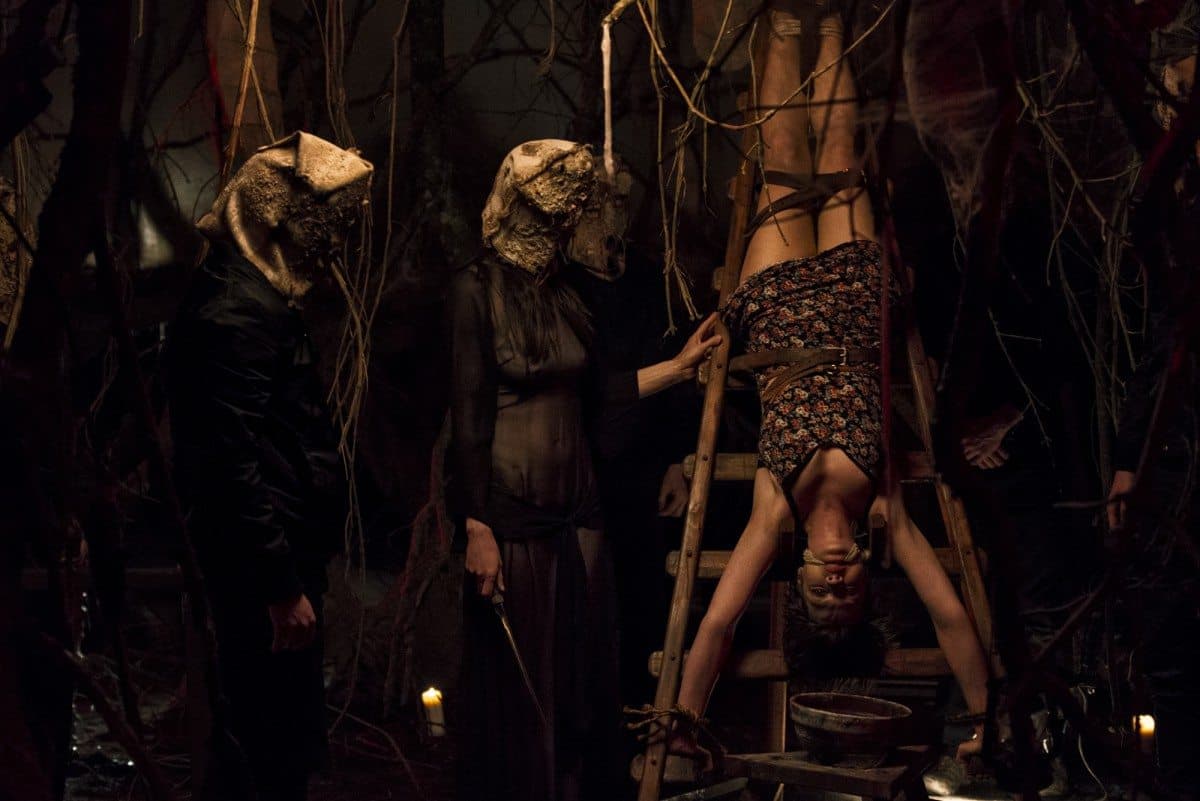 Faith (Naomi Battrick) is a young girl dealing with the trials & tribulations of being a teenager & trying to make it on the school's field-hockey team. Her world is rocked when her father, Sean (Sam Hazeldine) is given only months to live following further diagnosis of his leukaemia. Faith is devastated naturally & finds a motherly figure in Sissy (Anna Walton) who is the new field-hockey coach.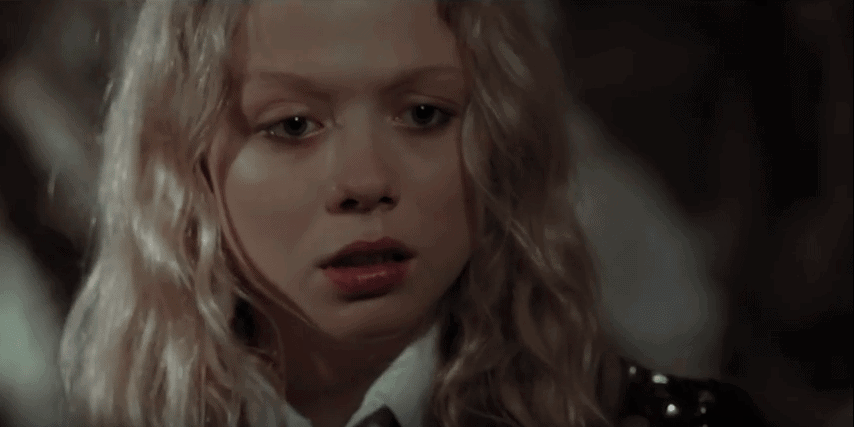 Sissy is caring & understanding to Faith so the pair bond. However, Sissy is the head of an ancient witches coven & wants something from Faith. Offering her a deal, Sissy will cure her father of his disease but in exchange she wants a baby. One that Faith will have to carry for her.
Faith agrees so Sissy uses the fruit of an old cherry tree (that has roots that go deep into the earth) in a ritual that does cure her father. Doctors confirm that he is in remission & Faith discovers she is pregnant.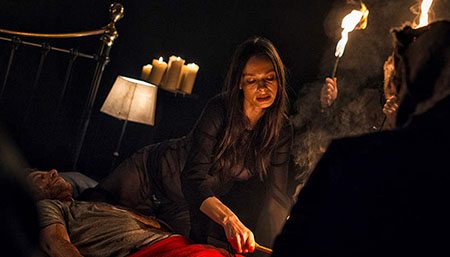 However, this is a pregnancy like no other. The baby is not of this world & is growing at a fast rate. Faith discovers that most of the town are part of the coven & that this baby will have dire repercussions for humanity if born.
Cherry Tree's lack of originality is its biggest flaw, a story that has been told in a very similar way. Visually it's a difficult watch too as everything is so dark. The acting is pretty good & the characters believable but the movie runs out of steam somewhat around the middle. Massive portions of the story are untold & it has jumps in time to such an extent that it lacks the impact the impending birth should have.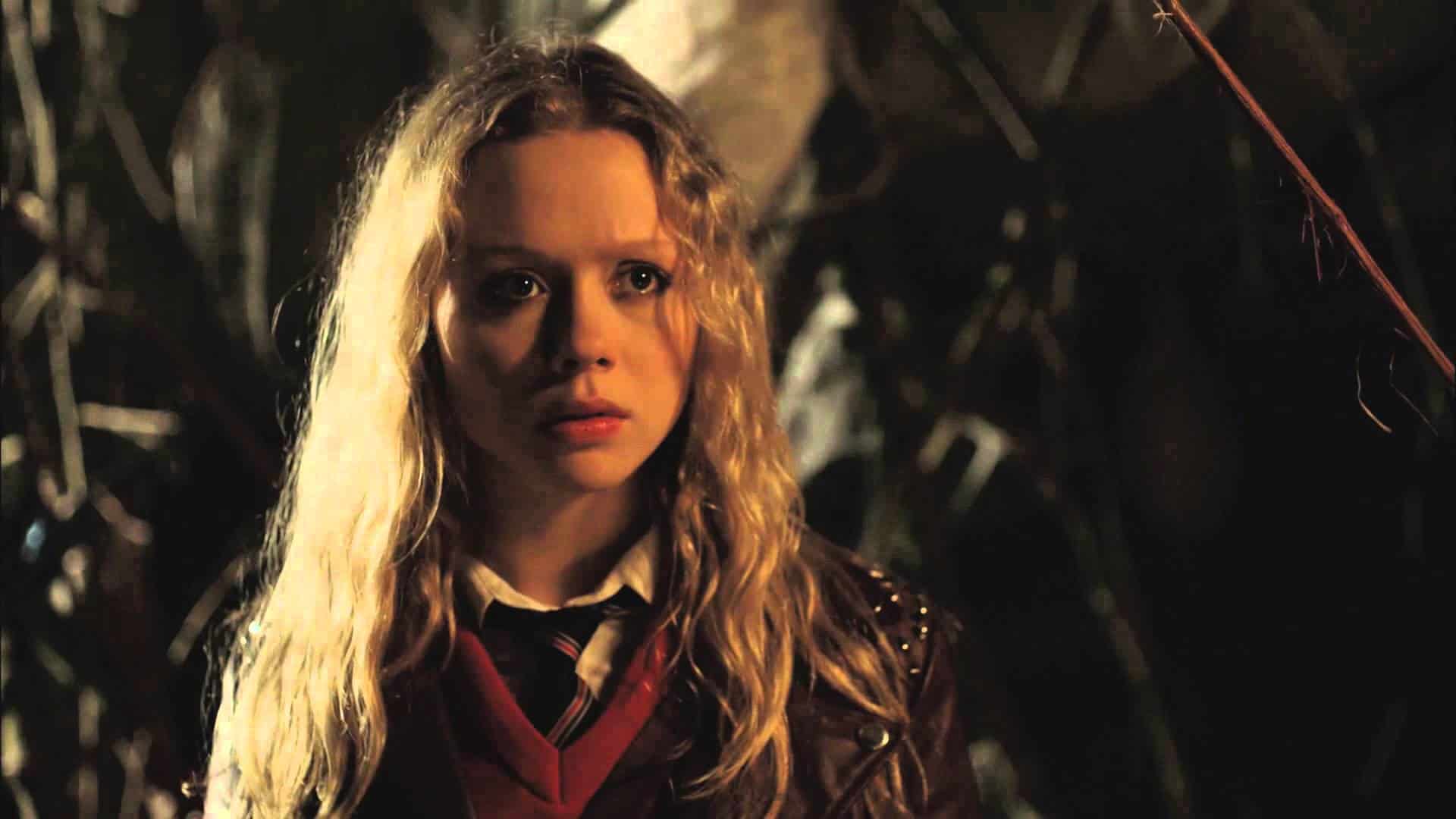 What starts off feeling like a real event & real situations turns cartoony as the coven tries to do everything it can to force Faith to hand over the baby. A major death in the final third of the movie just comes & goes in a heartbeat feeling like a waste. Especially as it doesn't seem to really effect the main characters.
The pacing just feels off as we plunge headfirst into a wacky finale. It might have some decent gore & fun make-up effects but it just elects a 'meh' feeling from within. To add more salt to that wound the final few minutes are laughably bad as we get a 'some time later' scene that is so out of place that you have to wonder just why it was ever included.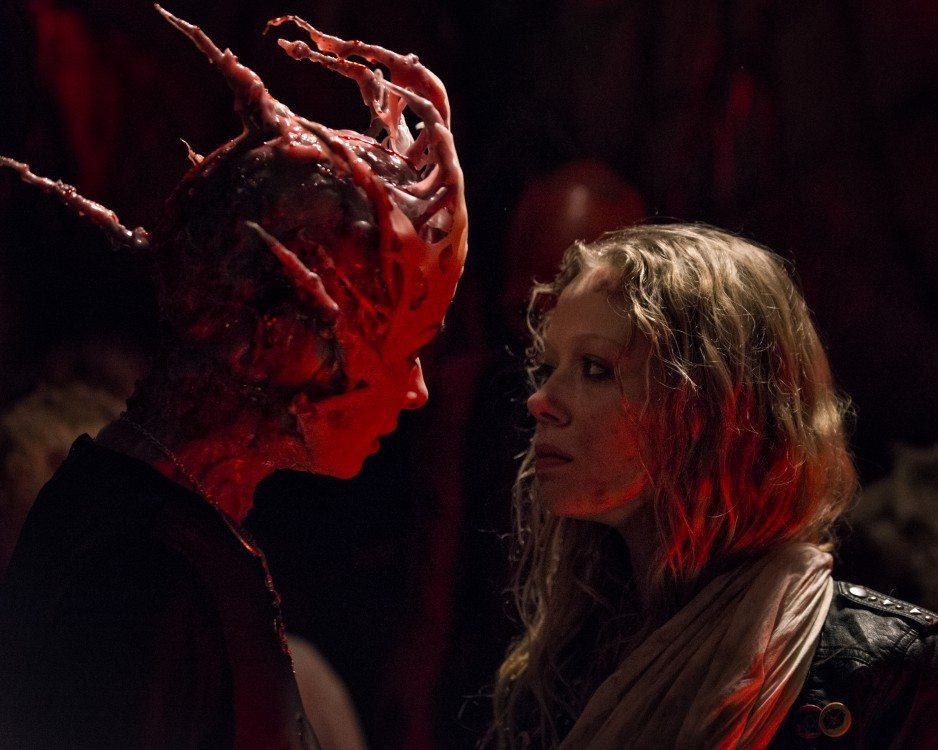 Credit can be given for the early atmosphere that Cherry Tree has. It has that bleak feel to it that Wake Wood had & some of the eerie visuals are quite memorable. It just doesn't pay off what it promised in its first half unfortunately.
[amazon_link asins='B01D3S1HB6,B014HWWPSG,B005FG3BT6,B004C9MBY8′ template='UseThisOne' store='g0e5b-21′ marketplace='UK' link_id='337a65b9-ab8c-11e7-ac60-75202ab4b448′]
Cherry Tree
The Final Score -

5/10