Horror Movie Review: Bram Stoker's Dracula (1992)
Hugely successful & loved by many, Bram Stoker's Dracula is a gothic, campy & sensual love letter to Stoker's original story. Directed & produced by Francis Ford Coppola, from the opening showing Dracula's origins to the ending in the vampire's castle in Transylvania, the movie drips atmosphere.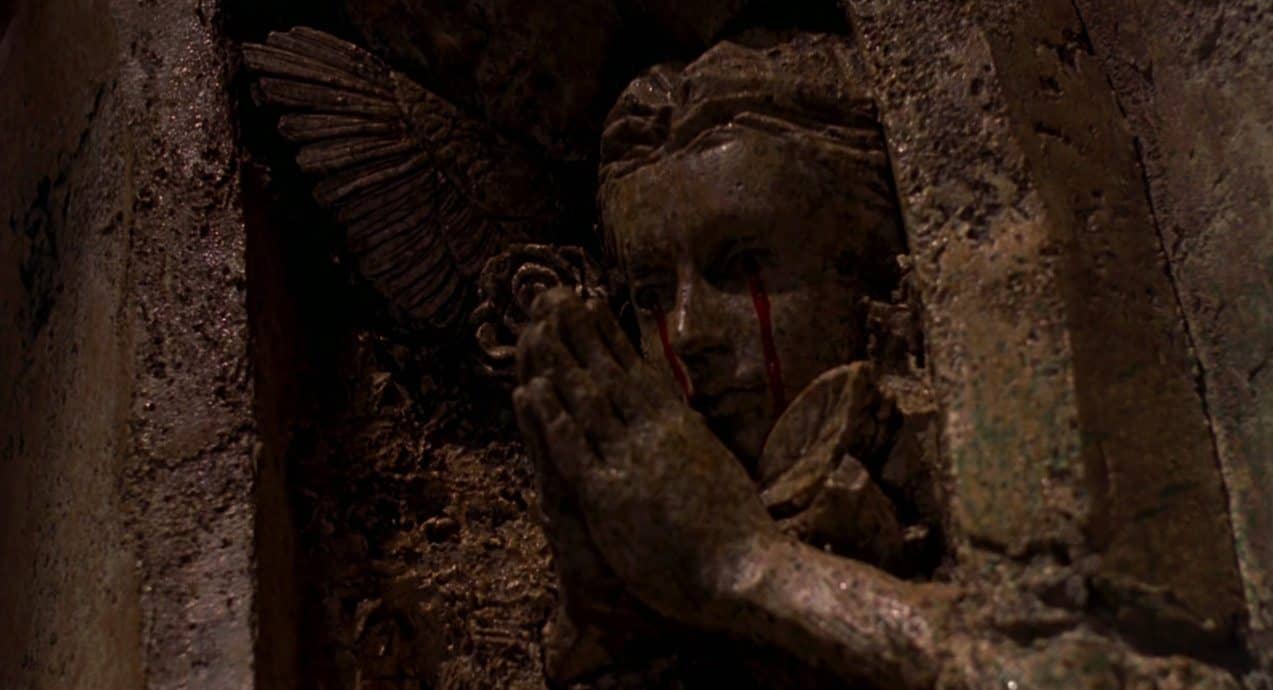 Beginning in 1462, Vlad Dracula (Gary Oldman) returns from war with the Turks to discover his wife Elisabeta, has committed suicide believing him dead. Dracula is devastated & the priest doesn't help matters by telling him that his wife's soul is condemned to Hell for committing suicide.
Bad timing for the priest to bring that up. Dracula is furious so renounces his faith, stabs the chapel's cross with his sword & swears to rise from the grave to avenge his wife. As blood pours from the cross he drinks it confirming his pact with the devil.
The movie then jumps to 1897 where a young lawyer called Jonathan Harker (Keanu Reeves) has been instructed to go to Transylvania. His job is to arrange Count Dracula's real estate acquisitions in London. Once there Jonathan is disturbed by the elderly & odd behaviour of the Count. Particularly when the Count sees a picture of Jonathan's fiancé, Mina (Winona Ryder) who bears a striking resemblance to Elisabeta.
Dracula leaves Jonathan to the mercy of his vampire brides & heads off to England to be reunited with his lost love. Once there he sets about seducing Mina while spreading his vampire plague to those he touches, including Mina's best friend Lucy (Sadie Frost). Already a free spirit, Lucy's transformation disturbs some of her potential suitors, in particular Dr Jack Seward (Richard E. Grant).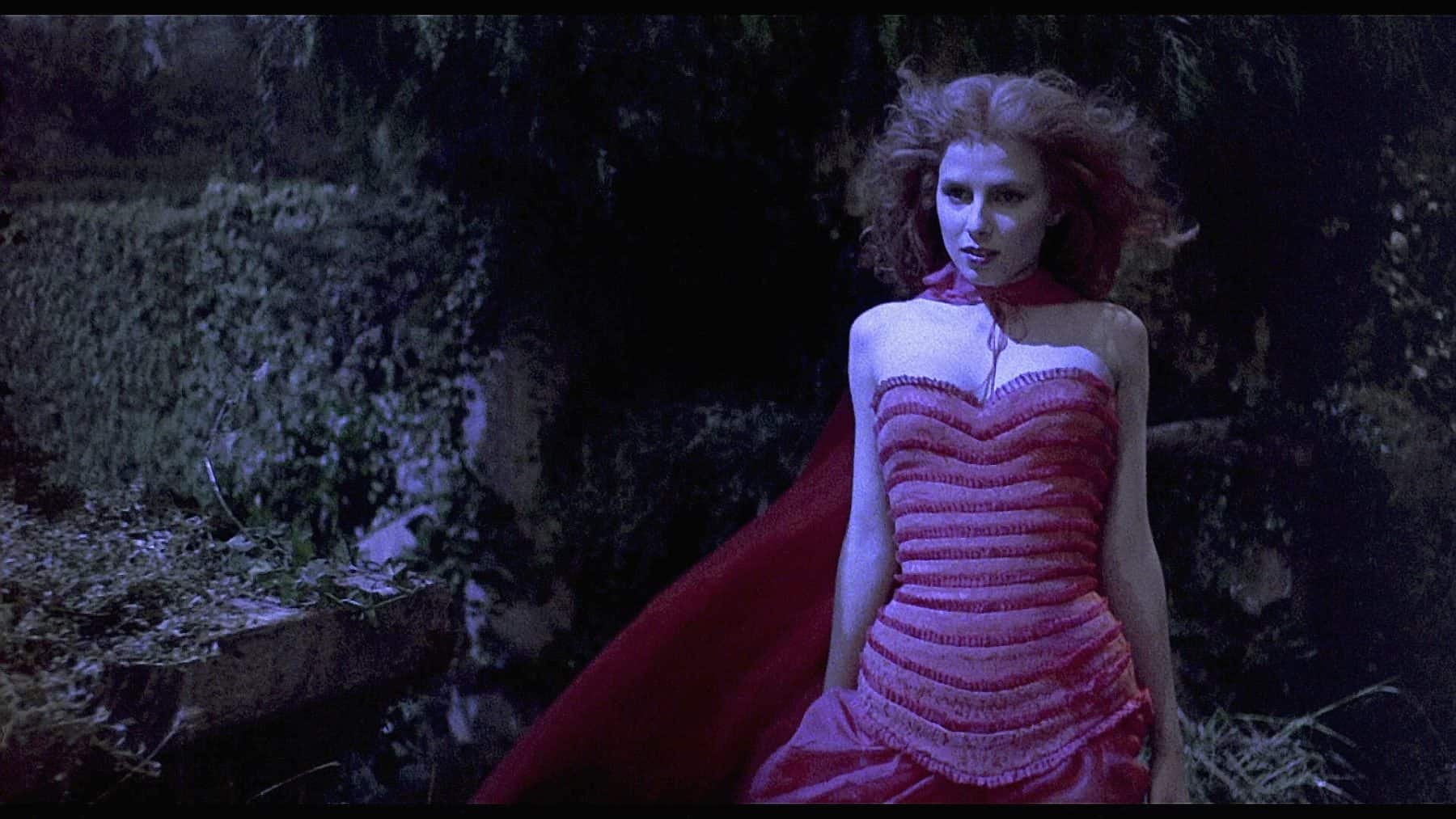 At a loss to explain her illness he decides to call in Professor Abraham Van Helsing. Played by Anthony Hopkins, he recognises the symptoms as vampirism. Dracula's mortal enemy knows that he is in town & the pair are on a collision course.
After an initially thrilling opening (Gary Oldman is a revelation) Bram Stoker's Dracula gets extremely bogged down by the Jonathan Harker parts of the story. It's no secret that Keanu Reeves was horribly miscast here & his portrayal threatens to derail the movie before it has even got going. Awkward & completely over-shadowed by Oldman. Once the movie switches focus to England it is a far more enjoyable watch.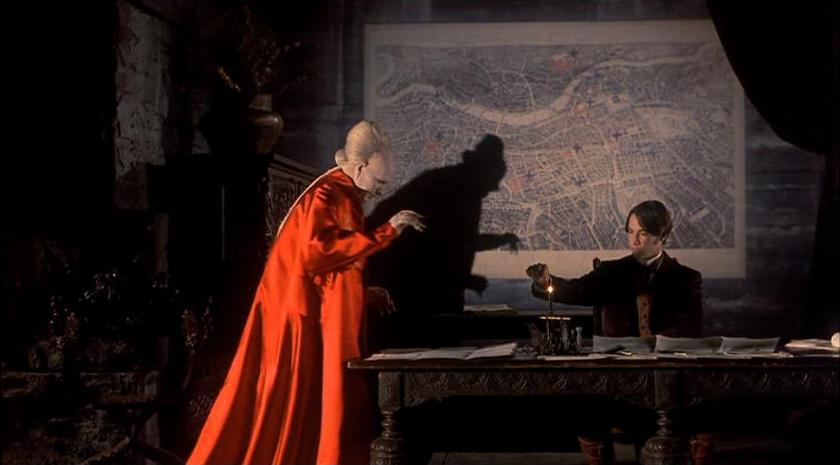 There is little else to complain about in regards to the cast. No matter if the role is over the top & cheesy (Tom Waits' Renfield) or more serious toned (Cary Elwes' Sir Arthur Holmwood), everyone nails it. As said before, Gary Oldman is fantastic but equally as thrilling to watch are Richard E. Grant, Sadie Frost & Anthony Hopkins. The latter in particular is clearly having a blast in his role.
The other thing that Bram Stoker's Dracula nails is the gothic atmosphere & visuals. It's a great looking film with some amazing sets, amazing costumes & exciting practical effects. Although a few effects are looking quite ropey now. The constant sexual undertones fit perfectly amongst the horror story & gothic setting. The erotic nature pours from the screen even when it's at its most subtle. Although there are a few too many 'in your face' moments also.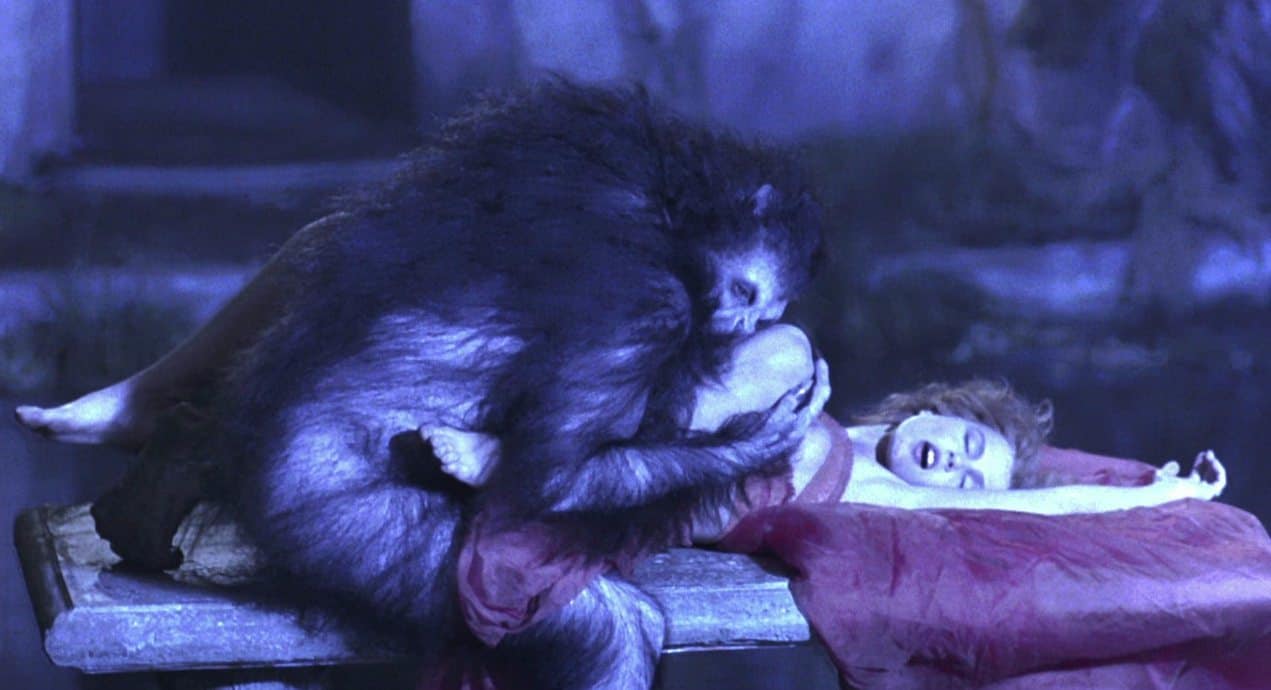 Even at over two hours long far too much is jammed in with plot lines appearing out of nowhere & often resulting in narrative dead-ends. With so many cast members & such a huge amount of story to be told it starts to feel a little overcrowded.
Francis Ford Coppola did a great job of bringing the dusty Dracula story back to life. Removing much of the campy factor most associate with it. It's far from perfect & is showing its age now but it's still an enjoyably gothic romp.
[amazon_link asins='B075CV2BVR,B000025ON5,B06ZZHJFPC,B0119H2W3A' template='UseThisOne' store='g0e5b-21′ marketplace='UK' link_id='24095e5b-ccda-11e7-a07c-31c6b5a8b4bd']
Bram Stoker's Dracula
The Final Score -

7.5/10