Horror Book Review – Dead Empire (Necropolis Rising 3) by Dave Jeffery
Dead Empire is the third book in the Necropolis Rising series from the mind of acclaimed British author Dave Jeffery. It is also, at least for now, the final book in the UK Number 1 Best Seller's series.
Dave Jeffery lives in Worcestershire with his family and is the author of over 14 novels via many different publishers though the Necropolis Rising series was released through Severed Press. He is also a screenwriter for multi award winning VLM Productions.
Check out our reviews of Necropolis Rising 1 and 2. You can read about Necropolis Rising here and about Necromancer here.
If you have not read Necropolis Rising 1 and 2, I suggest you do, and be aware the below will contain spoilers though I will try to keep them minimal!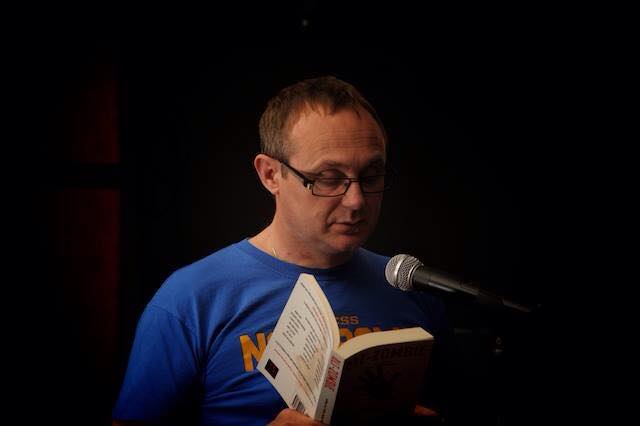 It is eighteen months since Thom Everett decided to end the world. With one grief-stricken thought he has unleashed a terrible plague upon the Earth, killing billions and filling the land with the re-animated, flesh-eating corpses of The Risen. Within the walls of an ancient castle, Everett is now the Necromancer to a Dead Empire, with a small community under his protection; human survivors who tolerate him in fear while holding him in contempt for what he has taken from them.
The world belongs to him, his incredible mind free to roam wherever he chooses from the safety of his chambers. But there is a place his psychic abilities cannot penetrate, a blind spot indicating a power equal to his own. With a mind spiralling into madness, Everett sees the opportunity to be free of the responsibility that comes with protecting the last of mankind.
For Everett, the answer to this is clear: they must all leave their fortified home and head out into the world of The Risen, to seek out the place where he hopes to find redemption. But for those who have no choice but to follow him, the Exodus can only bring with it the uncertain and ever-present horror of being found, and left vulnerable to the remorseless, starving mouths of The Risen.
We left book 2 in much the same state as we left book 1. A whole host of seemingly pivotal characters were obliterated and the world was changed. With Suzie gone, Gaz thrust to the forefront and Thom psychologically broken the end came fast. With a single thought, Thom released The Risen on to the ill prepared world.
In Book 3 we find out what happened next and it isn't pretty. Thom and Gaz are no longer together. Thom has become a mentally unstable recluse of sorts, having moved in to an abandoned castle. The full weight of what he has done, the burden of knowing you ended the lives of so many, weighs heavily on him. He has a community of sorts having surrounded himself with a small group of people who stay near him because he can keep the zombies at bay. They hate him though. They fear him so he isn't at risk but they hate him. He is the reason their wives, husbands, sons and daughters are dead. He is also the only reason they are still alive and they know he could end them in a heart beat.
Like some sort of ancient Bram Stoker esque vampire, this shell of Thom sits in his damp and bleak castle, above the community who fear and despise him. He has minimal contact with the others in the community, mainly dealing with one guy called Richard Freeman. Freeman is cool. He is a decent guy, just trying to make his way. He is big, strong and exists mainly for Eloise Michaels (Ellie).
Back to Thom for a second though. In early, uncomfortable exchanges with Freeman we learn that he is not only slightly mad and filled with regret, he is also severely depressed and bordering on suicide. Only allowing himself to live because of the small community around him. He has had enough. The connection tot he undead, most of which he is responsible for creating, the loss of friends and family. He has nothing, he wants nothing – he is ready for it all to end.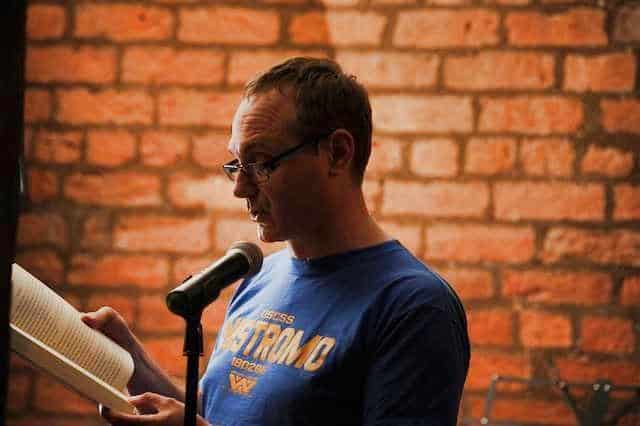 That is until something catches his interest, in the network of undead minds he reaches out and finds an area of interest. An area that is closed off to him. Being an experience he has never had before, it sparks a little enthusiasm. He can reach anything and everywhere through his powers but what is this closed off bit. Is it another Necromancer? If so, could he finally allow himself to die and have them take over control of the risen?
In another part of the country, we are reintroduced to Gaz Clarke. Gaz has formed a little community with other survivors. Some of those include the remnants of the ending of Book 2. We learn that Alice is there, as is Greg, Harry and Justine among others. Gaz is doing quite well really. The community have built accommodation up in the trees for safety. They have farms and protection. Gaz even has a crush on Alice though she is with Greg. What could possibly go wrong.
Like in the previous stories, there are multiple pivotal characters int he story. They are all introduced and their stories are progressed almost chapter by chapter. Like previous stories, they also seem to all be heading towards a collision course. Aside from Gaz and Thom, Ellie and Freeman's story is one of the most pivotal. Ellie is haunted by her past and the things she did to survive before meeting Freeman. Those things were mostly selling herself sexually in return for protection. To complicate things, those who protected her are now also in Thom's little community. Led by a Bryan McCarthy, they expect Ellie to continue to fulfil their needs. Ellie is too scared to tell Freeman. As you can imagine McCarthy wants Freeman dead.
We meet Debbie Rawlings – another member of Thom's community. She despises Thom – more so than anyone. She is a drunk and she seems very on edge. Debbie appears to be a real threat to Thom and that makes her a threat to everyone. She wouldn't kill him though would she? That would sentence everyone to death.
Dead Empire really kicks into gear once Thom decides that he is going to go and find the place that appears in his mind as locked off. He is enthusiastic and excited believing he can go there, hand over the reigns of control and die. He and his community hit the road, on high alert from dangerous human groups and with no fear of zombies. After all, they have Thom. Meanwhile, Harry and Justine have gone missing forcing Gaz, Greg and Alice to go out hunting for them. Greg is unhappy with Gaz's obvious feelings for Alice and decides to remove the problem. He shoots Gaz and leaves him to die. Alice, who is off on her own runs into her own problems.
She crashes the bike she was on after a run in with a van containing Eugene, Bella and Preston. Bella, a young girl but slightly nuts and a very cool character runs with Preston. Between them they saved Eugene who was being beat by a gang of thugs. They are good people though Bella is a little dangerous and reminds me of Harley Quinn a bit. They help Alice and team up, planning to head back to Alice's community.
So, Thom is on the road. We learn that the blinds spot he is hunting is actually his unknown sister, Jenny, and her own little community. Thom is unaware of all of this though. Greg has shot Gaz and left him to die so is on his own. Alice is injured but with Bella and Preston. Gaz is dying but is also bloody resilient, as we know by the time we reach Dead Empire. The tree top community is lightly guarded now. Harry and Justine are missing and McCarthy has plans to kill Freeman and take Ellie back for himself. Every character is in a bit if a state really, and then the unthinkable happens.
Debbie kills Thom. I was gobsmacked at this twist. I did not see it coming at all and the chaos that ensues is quick and furious thereafter. With Thom out of the loop, the risen are freed. They are hungry and they are coming for everyone en masse. With people more concerned with killing other people, they are poorly prepared for what has until now been a subdued threat. The risen advance on tree top, on Alice, on Gaz. The end is coming quickly now but perhaps Jenny still has a role to play?
Read the book to find out!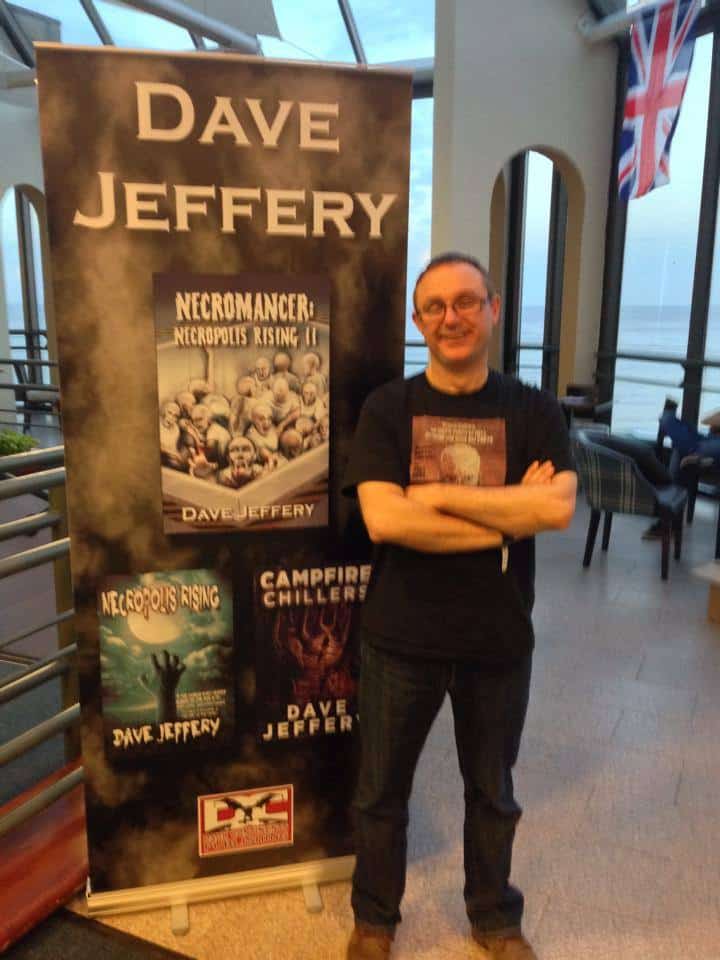 All these words later, I never thought it would be Gaz Clarke I was reading about and rooting for. Not that I didn't like him, I just saw him as a bit part character, useful for moving the story along. Here he is though, a changed man and one who has grown along with our readings. I love that. Watching a character develop and grow to become absolutely key. Like I have said in previous reviews of this series, the real stand out thing for me are the characters. They are developed so well and so carefully, with snippets of information released at just the right time to make their current scenarios matter  to you.
Ellie, Gaz, Bella, Preston, Debbie – you name it, they are never glossed over. They are immensely interesting characters that could easily become main characters of their own stories. Dead Empire is paced perfectly pulling you through moments of calm straight into tense and uncomfortable situations. Dave Jeffery's willingness to end a characters time at any time means you never know who will survive their current situations. This adds an extreme level of tension to each chapter in a story that twists regularly.
The eBook version is unfortunately still littered with spelling errors and dropped words but not enough to detract from what is a brilliant story and a strong series. There is plenty of horror in here too. You get some grotesque descriptions of the zombies and some gory death. There is also a large amount of more psychological horror especially in the things humans will do to each other, even when there aren't many of us left.
To pick up a copy of Dead Empire visit Amazon . You can pick up digital or physical copies, or both. Check out Dave Jeffery at his website, Facebook or Twitter for more information on him and his other stories too. You can also pick up more from Dave Jeffery at the links below.
[amazon_link asins='B00MVRLFEA,B00N6W38XK,B01MRA4MAR,B072K4CZBZ,061564791X,1502780267′ template='UseThisOne' store='g0e5b-21′ marketplace='UK' link_id='e9ad9bd1-949b-11e7-a6aa-2ded732100da']
Dead Empire (Necropolis Rising 3) by Dave Jeffery
The Final Score -

9/10