Horror Book Review: The Book of David – Chapter Two (Robert Kent)
Robert Kent is the author of the horror novels The Book of David and All Together Now: A Zombie Story. The former a series of five lengthy chapters telling the story of David Walters. An atheist man who was brought up by his minister father to believe that Satan would one day deceive all mankind by pretending his demons were extra-terrestrials.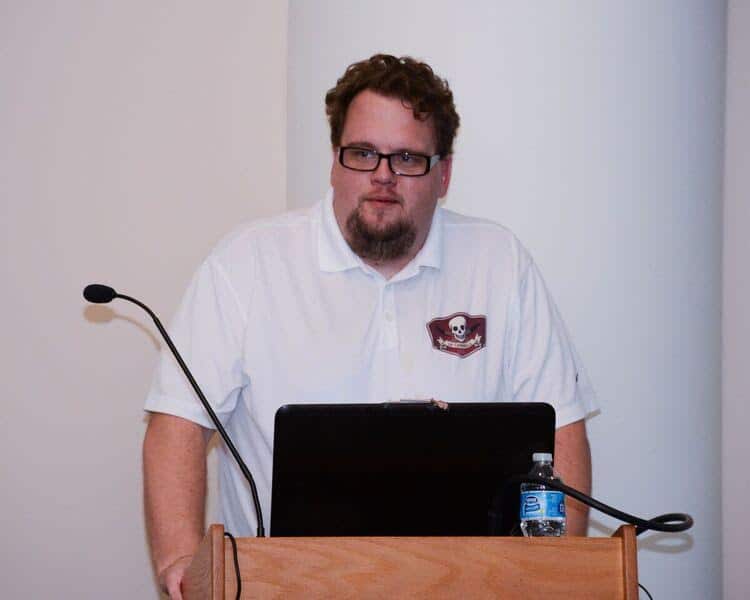 Part one of the five-part series was one long build, all about setting up the characters of David & Miriam Walters. Make sure you read our review of it here.
This review of part two will include spoilers for part one!
Chapter Two goes deeper into the child side of David Walters & his rise to prominence as the 'boy preacher'. We also begin to see more of the problems that existed between him & his father. Religion is such a huge part of the family but it's also the thing tearing them apart. Kent writes the blind devotion of these fanatics brilliantly & the interactions make for uncomfortable reading.
The other side of Chapter Two progresses the adult side of David & his drive to give his family the best life he possibly can. Further developing his & Miriam's (David's wife) characters, it means the increasing threat that comes from the house really starts to matter.
This threat only seems to affect Miriam, something that she wonders if she is imagining. David is mostly unaware of any strange goings-on, that is until he sees a UFO while on a run. For reasons that aren't too clear at this stage, he basically pretends it doesn't exist. It adds another layer to an already complicated character.
"Reality is an act of will"
David Walters really is such a well-written character, so interesting that even his job as a finance investor makes for good reading. It's fascinating to see the difference between the child prophet & the atheist that he becomes. It's makes you desperate to find the link. To find out just what changed for David.
As the chapter rolls on, David's work pressures begin to get to him & Miriam's fear of the house begins to grow. She really does begin to wonder if the house is haunted. One of many issues that are beginning to grow for the family but all of that pales in comparison when the 'sexy Jesus' painting in the attic does something no-one could ever have expected.
The Book of David: Chapter Two is a great sequel, one that builds on the work done before and adding enough to make you eagerly anticipate the next part of the story. The only negative is that it's quite a short chapter.
[amazon_link asins='B01HGZWNEW,1976380138,1976381584,1976382106′ template='UseThisOne' store='g0e5b-21′ marketplace='UK' link_id='c6ce947d-f818-11e7-a16e-47a6cab686c8′]
The Book of David - Chapter Two (Robert Kent)
The Final Score -

7/10