Game Review: Retro Highway (Mobile – Free to Play)
Retro Highway is a free to play game mobile game by Dumb Luck Games that puts you in control of a fast-moving motorbike on a busy road.
The aim is to score as many point as you can & collect coins all while dodging other vehicles and completing challenges. It's simple but very addictive and far more fun than you might expect.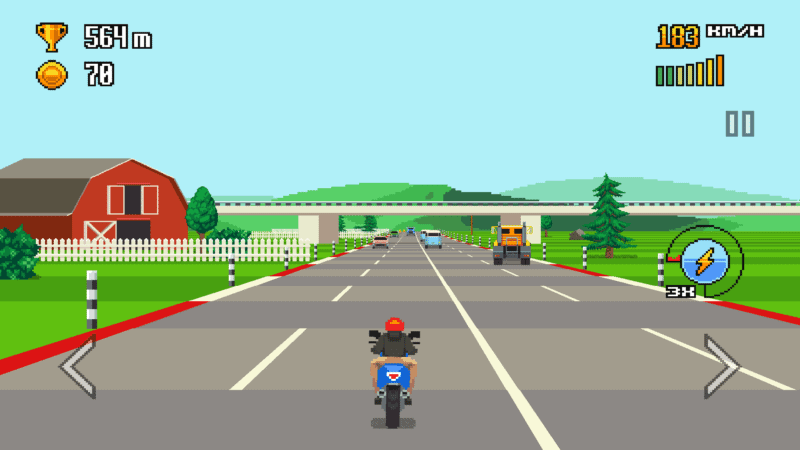 What makes Retro Highway such fun is both the speed and the challenge that comes with trying to not crash into anything. Once you do, it's game over and it's time to try again.
Thankfully, the game has a lot more depth too. You can unlock new bikes and upgrade powerups by spending the coins you have earned in game. Completing challenges will see you unlock new stages with 6 unique environments ranging from a hot desert to a futuristic moon base. Each one is unique looking thanks to the excellent retro visuals.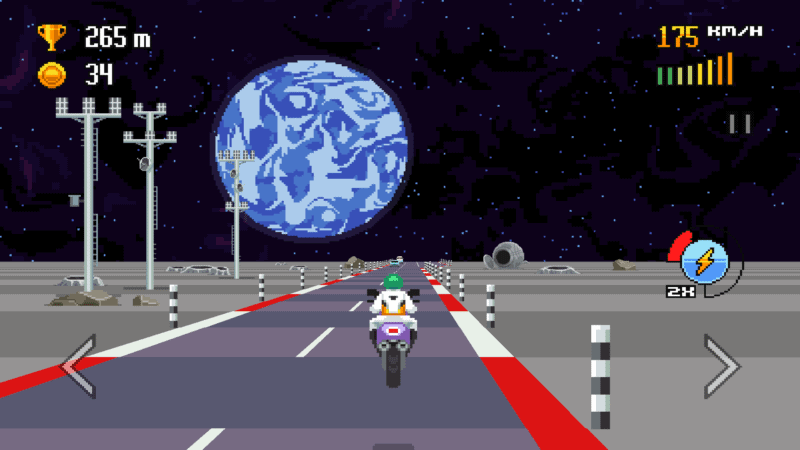 In fact, the retro style of the entire game is really impressive, not just a visual treat but a sonic one too with a rocking chiptune soundtrack.
Of course, being a free to play game it comes with a few in-game purchases mainly relating to purchasing coins and boosts. These are surprisingly reasonable with the highest priced ones being £3.99. If you want to unlock a few bikes quickly then this is an option for you otherwise perseverance within the game will see you gain coins quick enough.
Retro Highway is a free to play game done right. It's a fun game to play that has depth and plenty of replay value, so much so that dropping some actual cash into it is worthwhile.
Retro Highway
The Final Score -

8/10