Game Review: Oxenfree (Mobile)
Oxenfree is a supernatural adventure game mixed with modern point & click elements by Night School Studio. Originally released in 2016 on Microsoft platforms, it has finally reached mobile devices as of March 2017.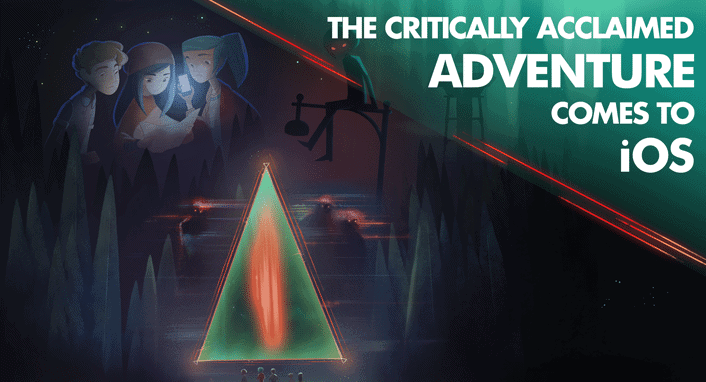 The plot surrounds Alex (voiced by Erin Yvette), a teenager heading to Edwards Island for a beach party with her friend, Ren (voiced by Aaron Kuban) & her new stepbrother, Jonas (voiced by Gavin Hammon).
Alex is your typical teenage girl but with a sad past. Her parents divorced after the death of her brother, Michael. Her pagents has since remarried to others which is where Jonas comes in & this party is the first time Alex & her new stepbrother have spent an extended period of time together.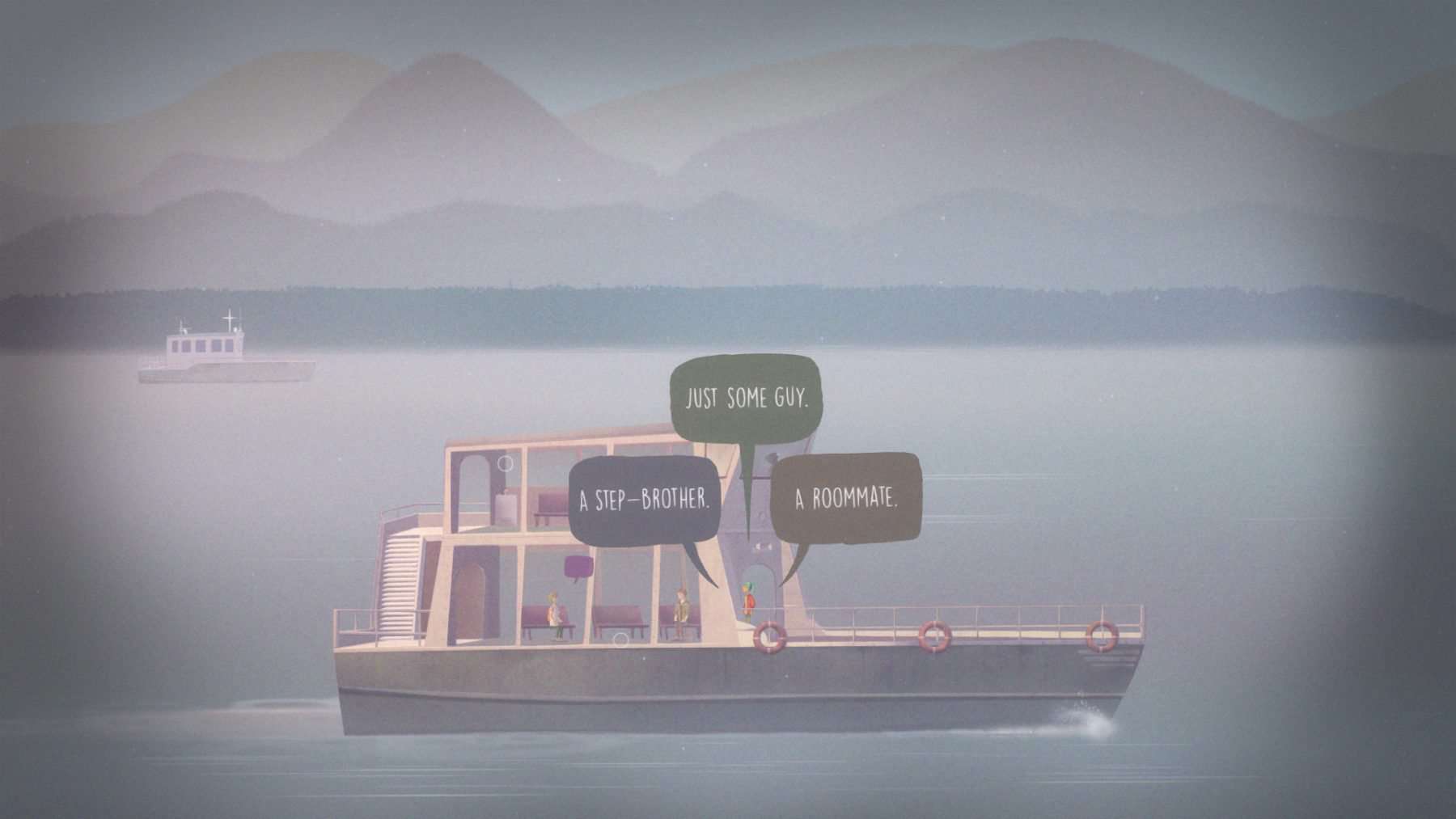 Arriving on the island they meet up with Clarissa (voiced by Avital Ash) & Nona (voice by Brittani Johnson). Clarissa is cold & unfriendly towards Alex having been Michael's girlfriend leading up to his death much to the annoyance of Alex.
On the beach a game of 'truth or dare' turns nasty so Alex, Jonas & Ren go off to explore some nearby caves that are rumoured to be haunted. Tuning a radio into certain frequencies & voices may be heard. The caves are a spooky place & when they uncover a small cavern, Alex tunes a radio & creates a rift. A disembodied voice talks to them & they pass out.
When they wake, they are on a different part of the island away from the rest of the group. After talking to Ren & Clarissa who are holed up on separate parts of the island, Alex & Jonas decide to meet up with them. However on their way across the island they start experience strange events…time jumps, some events keep replaying over & only Alex seems to notice. The most sinister thing of all though are the disembodied voices.
Just what did Alex & Jonas unlock in the caves & what is the secret that Edwards island holds?
Oxenfree is an excellent game, a game that hooks you from the very start & doesn't let go. Fascinating characters, pretty locations & a plot that plays out wonderfully across the length of the game. Oxenfree is a gripping story that keeps things shrouded in darkness up until the final quarter of the game. The characters confusion throughout is something you, as the player, share.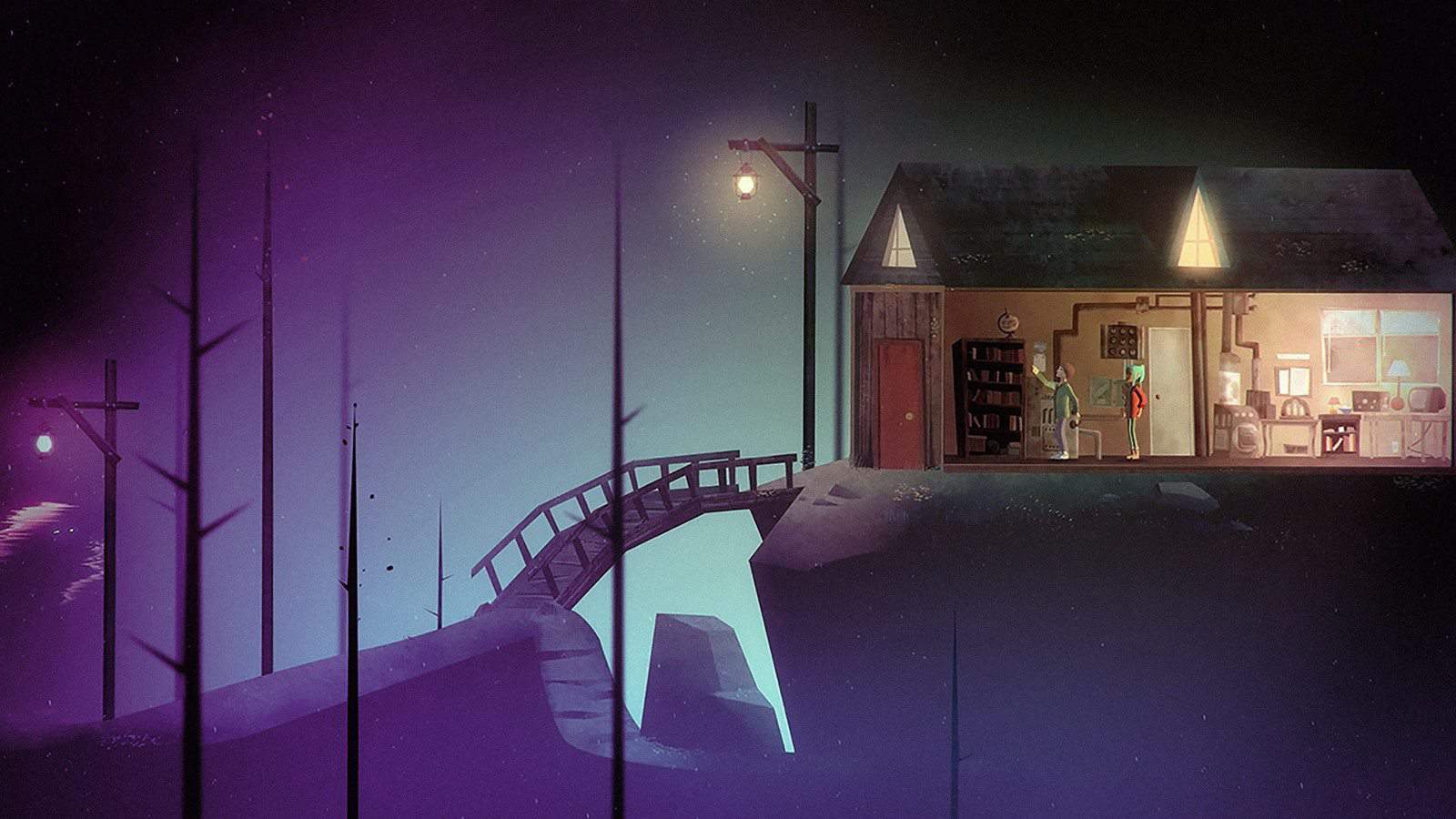 Thankfully though, it's not frustrating. You want to know what's happening but the characters dialogue & how you drive it keeps things ticking along nicely. Controlling Alex for the majority of their game, how she interacts with the other characters is up to you. Dialogue choices change how most characters see Alex & the options are wide. You can freeze Jonas out, embarrass Ren, treat Clarissa poorly or just spend the entirety of their game ignoring them all. It's varied & always interesting & it does have meaning.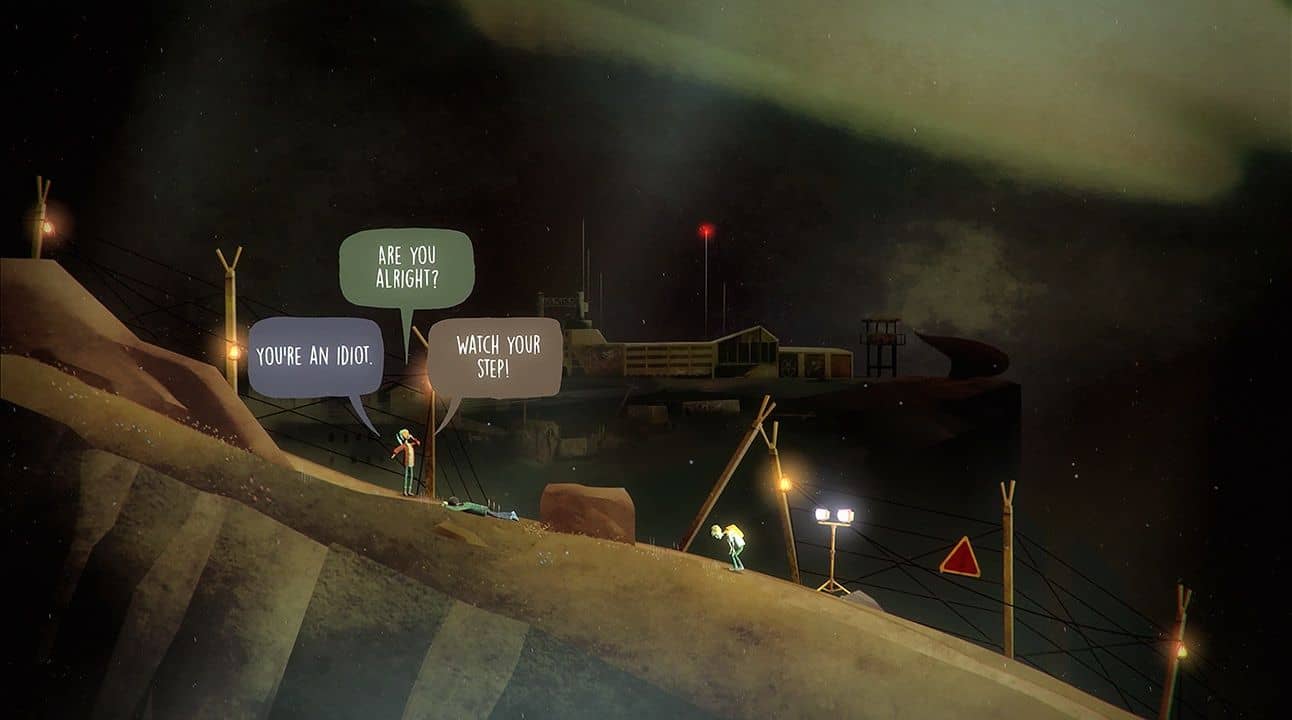 How you treat everyone else will have an effect on the finale of the game. Things that seem arbitrary really do matter in the end. Watching it all pan out, realising what you could have done differently makes you just want to start the entire thing again as soon as it ends. Few games have such impact.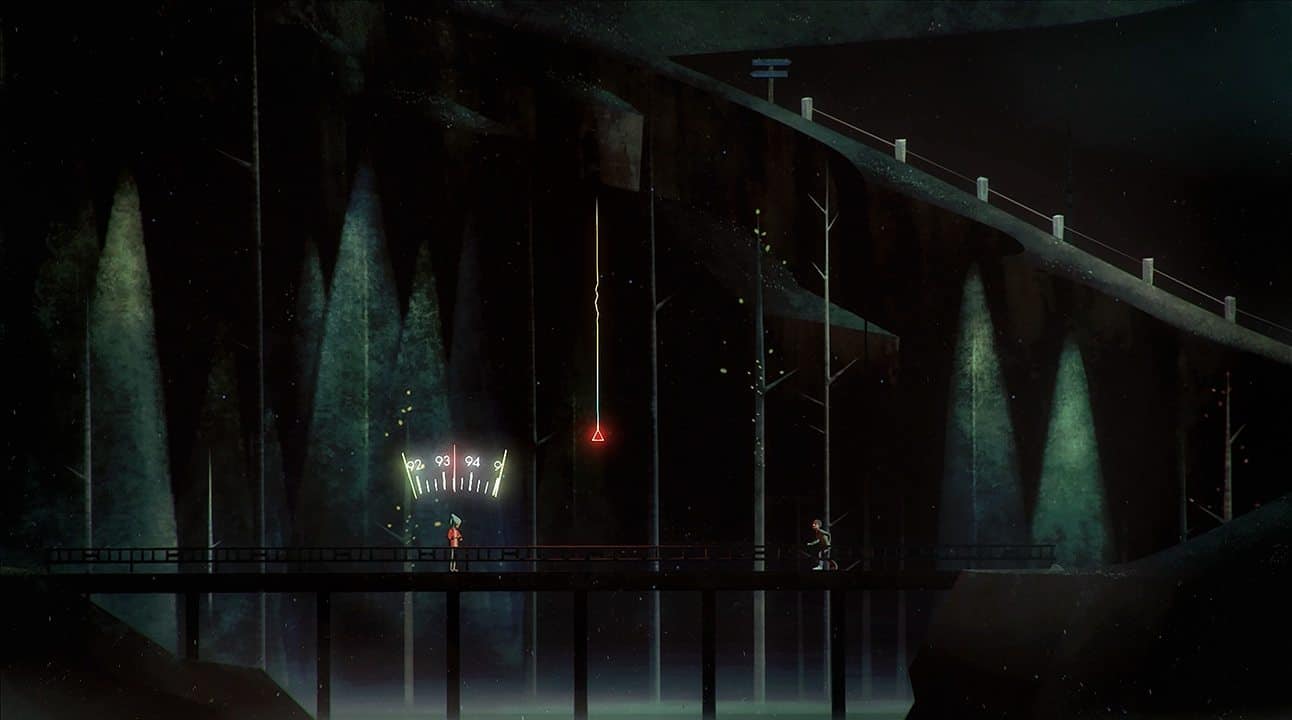 Oxenfree's gameplay is very intuitive, touch the screen to move Alex. Interactive elements have small circles next to them making them easy to identify. Conversations happen as you move meaning there is no interruption to moving around. The only complaint regarding controls relate to moving between higher & lower levels, getting the right position can take a few tries. A minor complaint in an otherwise stellar experience.
Finally what really caps off such a wonderful & engrossing game is the music & sound effects. Every flourish, every high point, every crackle from the radio, every disembodied voice, every haunting tune…it enhances every aspect of the game.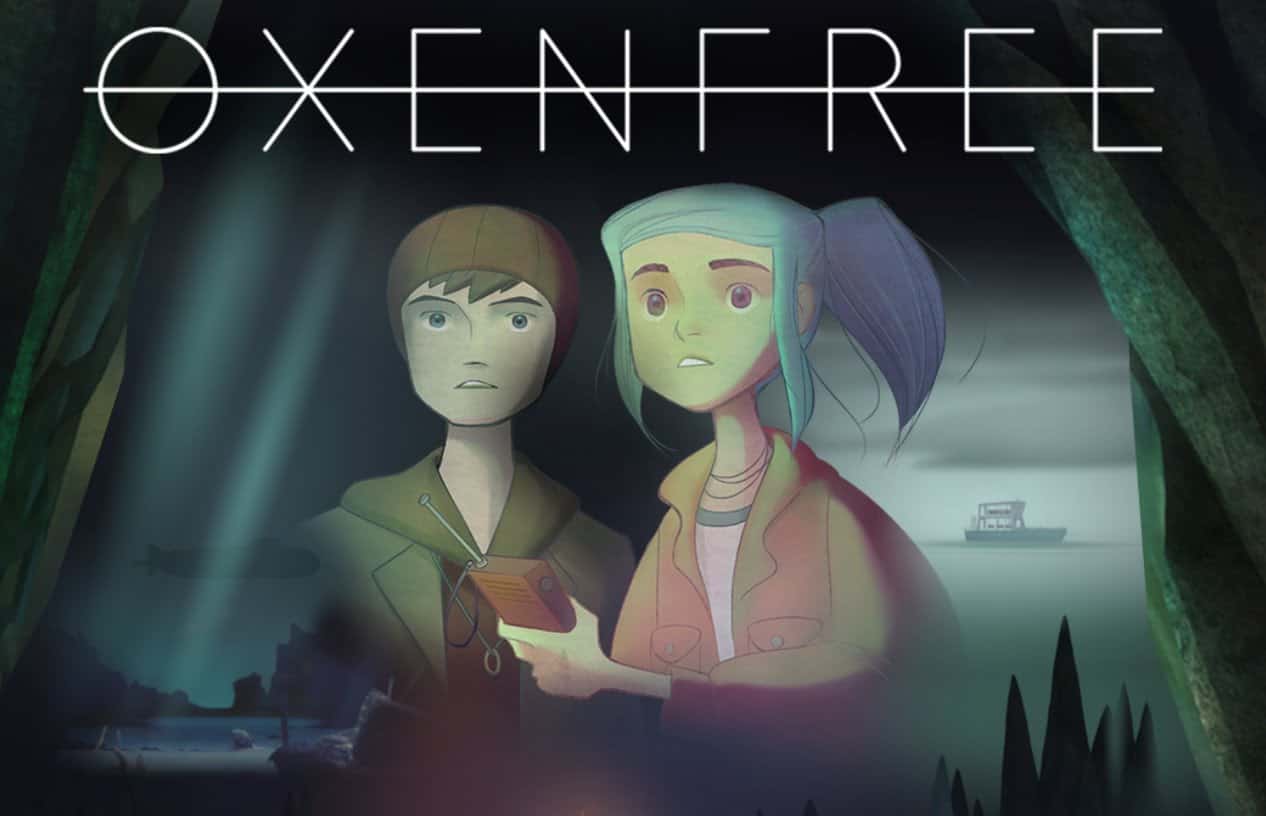 This can't stressed enough, Oxenfree is one the best games available now on the mobile platform. £4.99 is crazily cheap for such a lengthy & in-depth game, buy it. You won't regret it.
Oxenfree
The Final Score -

9/10
Comments Rating
( reviews)