Game Review: Disney Magic Kingdoms (Mobile – Free to Play)
The free to play model & Disney seem like a match made in heaven, both enjoy hoovering up money & delivering questionable results. Disney Magic Kingdoms is 'builder' style free to play game that places you in control of a theme park but is about as much fun as going to an actual theme park during the school holidays. I hope you enjoy waiting…
Now I've slammed many a free to play mobile game in the past & will again the future. This review isn't going to be different, however Disney Magic Kingdoms is deserving of more anger & disgust than ever before because it is clearly, clearly aimed at a younger audience.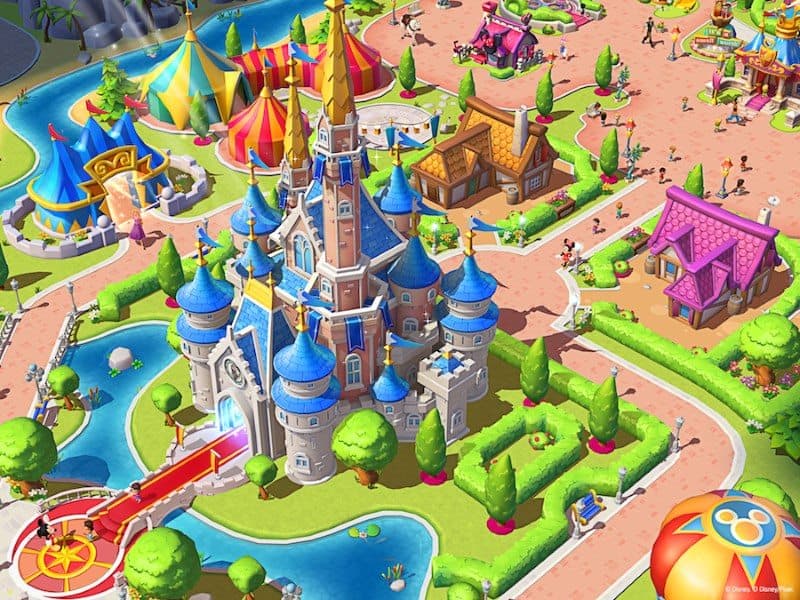 Bright, colourful with a whole pile of popular Disney characters to send on missions (Mickey Mouse, Goofy, Woody etc.). Simple game-play as you send the characters in your park to complete menial tasks to earn in-game currency & items that unlock other characters. Build attractions for the park-goers to enjoy as well as homes & shops for your characters, it all sounds great…
The problem lies where it always does with a game like this…timers. It doesn't take long for the first timers to start & the paywalls to come crashing down. Some tasks taking upwards of 8 hours to complete, upgrading a character using items you've earned in the game gets another timer going, build something & you have a timer…it's just timers constantly.
Considering the desired audience this is disgraceful behaviour, there is so little fun to be had while you wait for yet another set of timers to end just so you can start another load of timers up.
Unless of course you're willing to part with some real money. Like every (am I sick of saying that) free to play game it has in-game currency & a premium currency. The premium currency here is gems & the prices start at £1.49 for 40 & go up to £79.99 for 3000. These prices aren't a shock; they never are which is a consistent disappointment.
So should you wish to invest some of your cash into the gems the question is do you get value? The simple answer is no…. are you surprised? Greed drives these games, a desperation to have every penny possible & to hell with the consequences.
One of the attractions you can buy is Pluto's House…it costs 60 gems & I currently have 1 (I have spent no real money & the gems I did have – less than 20, where used to speed up timers here & there). For me to buy that house I would need to either spend £1.49 twice to get a total of 80 gems or £3.99 for 110. For one building that when placed with start a timer anyway!
Jesse from Toy Story is currently on an 8-hour timer for a hoedown at Al's Toy Barn. For me to finish that completely now would cost 30 gems. So £1.49 to finish her hoedown quickly…do you see how this all adds up? It's tempting as you just want to progress in the game a bit but is a shocking waste of money.
Throw in ads that pop up too offering you deals on gem packs for a limited time only & it's easy to see why this is a horribly exploitative game.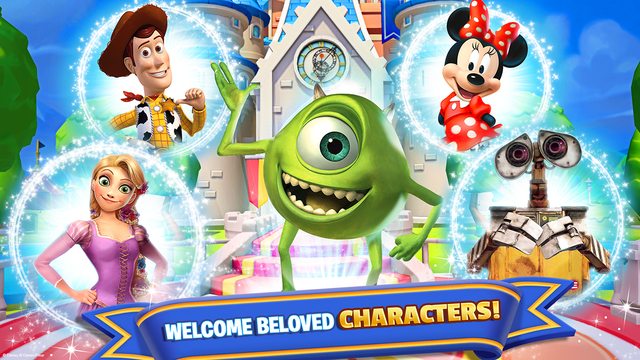 In fact, can we just stop calling these things 'games'? They're not…they offer next to no game-play & are designed purely to part a fool from his money. That the mobile gaming market continues to get flooded by these things is one of the saddest things of all.
When you wish upon a star…. you'll wish you hadn't bothered.
The one positive I can give it is that it looks really pretty.
Disney Magic Kingdoms
The Final Score -

1/10
Comments Rating
( reviews)