EP Review: Wolfbrigade – Anti-Tank Dogs (Agipunk/Armageddon Label)
Cult Swedish hardcore/death-metal band Wolfbrigade will release their Anti-Tank Dogs EP, featuring 3 new tracks, on August 12th, 2022 via Agipunk/Armageddon Label.
A wild and ferocious start, Wolfbrigade bring the noise with the opening title track. Their brand of raw hardcore blended with death metal to sickening perfection. It's a brazen start that is unabashed in its intensity, Wolfbrigade are a spitting and snarling tornado of fury.
Faster and faster, Brainruler is a 'hold on for dear life' kind of track. Wolfbrigade digging down deep into the pit of hardcore noise to pull out some squirming entrails. A dangerous sounding piece of music.
Before something wicked this way comes as Wolfbrigade showcase dark atmosphere at the start of Necronomion. The building dread, leading to an expulsion of noise. Chaotic instrumentation and vocals that roar with undeniable power. It's a different beast to what came before, while being as forceful as everything else Wolfbrigade have done so far.
A really hearty punch of hardcore and death heaviness, Wolfbrigade will leave a mark with this EP.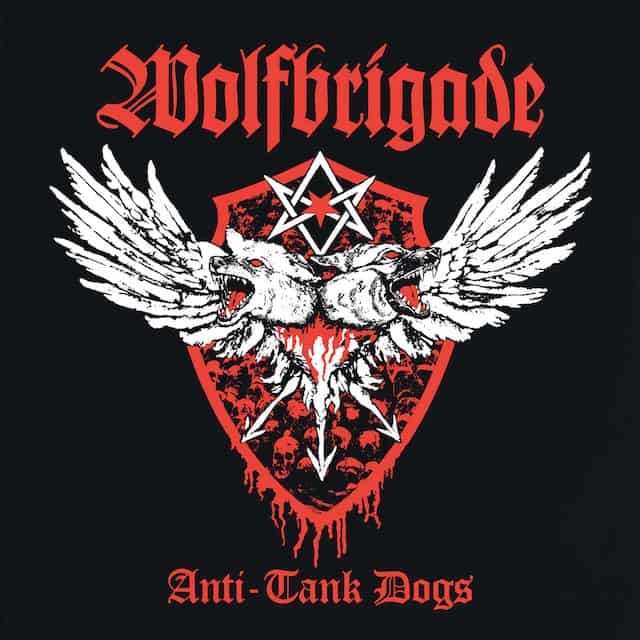 Wolfbrigade – Anti-Tank Dogs Full Track Listing:
1. Anti-Tank Dogs
2. Brainruler
3. Necronomion
Links
Wolfbrigade - Anti-Tank Dogs (Agipunk/Armageddon Label)
The Final Score -

8.5/10