EP Review: Toxikull – The Nightraiser (Mosher/Firecum Records)
Thrash metal band, Toxikull return with their new EP, The Nightraiser out on March 23rd 2018 via Mosher and Firecum Records. Toxikull are a quintet from Cascais, Portugal and play their metal heavy and fast!
Fronted by the brothers Lex Thunder and Michael Blade, the former states about the new CD:
"It's an appeal to rebellion and some social criticism. Music-wise, this EP is a bit different from 'Black Sheep' – it's faster, stronger and more aggressive. The influences of the music from the past are also a bit different, this one's a more on the speed/heavy metal side."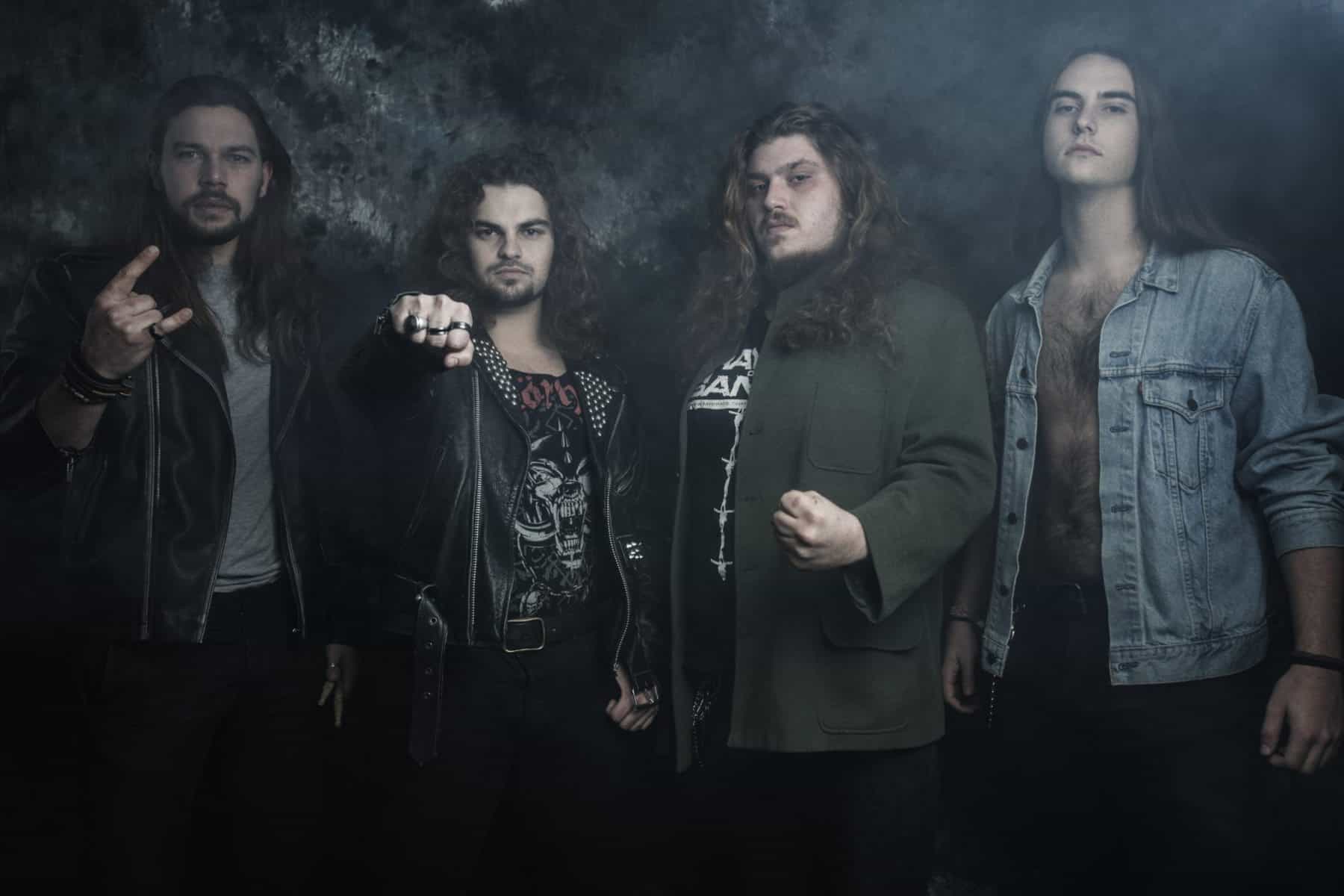 Up-tempo shredding, screaming solos, high pitched vocal screeches, intense drumming…Toxikull are a thrash throwback with elements of a more classic metal sound thrown in. The Nightraiser has a nice clean production making every note & intricate moment stand out. After slaying with the opening title track, Surrender or Die brings some catchiness to the rhythm before Hellmaster firmly plants its flag in the ground. It's a track that demands your respect & certainly has a bit of the Judas Priest about it thanks to the chorus.
Freedom to Kill brings back the heavier thrash sound to great effect, the wildness in the riffs building & then delivering blasts of guitar soloing. The final original song has low & dirty groove played at the Toxikull pace. It's the meatiest sounding track on the EP.
A cover of Hollywood Rose's Rocker ends things on a bouncy thrash high.
Toxikull make an impression across this short EP. Their mix of classic thrash with classic metal keeps you on your toes & there are flashes of brilliance throughout.
Toxikull – The Nightraiser Full Track Listing:
1. Nightraiser
2. Surrender or Die
3. Hellmaster
4. Freedom to Kill
5. Satan Bloody Satan
6. Rocker (Hollywood Rose Cover)
You can pick up Toxikull's music over on Bandcamp and Spotify. Order the EP now via Mosher's Bandcamp. You can listen to Surrender or Die above and watch the video for the title track below. Make sure you show Toxikull some love by following them on Instagram, liking their Facebook Page and checking out their website here. Also make sure you also check them out on YouTube!
Toxikull - The Nightraiser (Mosher/Firecum Records)
The Final Score -

8/10