EP Review: Subservience – Ascending from the Abyss (UKEM Records)
UK death metal heavy-weights Subservience return with their crushing new EP 'Ascending From The Abyss'. This is the band's fifth release to date (three EPs and one full length album have been released previously) and it shows a new maturity to the bands song-writing and performing skills.
Ascending from the Abyss features four tracks of crushing death metal which will definitely appeal to fans of Bloodbath, Blood Red Throne and Bolt Thrower. It is out on May 24th 2019 via UKEM Records.
Meaty and mean, exactly how we like our death metal to be. Subservience kick down the doors to sense and normalcy with four tracks of bloodthirstiness. Fear not though, it's a welcome intrusion.
Alongside a powerful drum beat, flesh flaying vocals and belly-grumbling riffs, Neurotic Imperfection punches hard with some quality head-banging rhythm. More discernible then many other death metal releases making this a worthy listen straight away.
That's less prevalent on Flesh for the Dead though, a track that is deep and guttural noise before The Deceit Epidemic speeds things up. The drum beat in the latter is pure intensity.
Finally we have Pathogenocide, a huge and effortless undertaking by Subservience to leave everyone and anyone listening a blubbering wreck. Such is the furious and righteous fire of this finale.
Ascending from the Abyss is a high quality death metal release with just enough interesting switch and baits to intrigue even the most cynical of fans.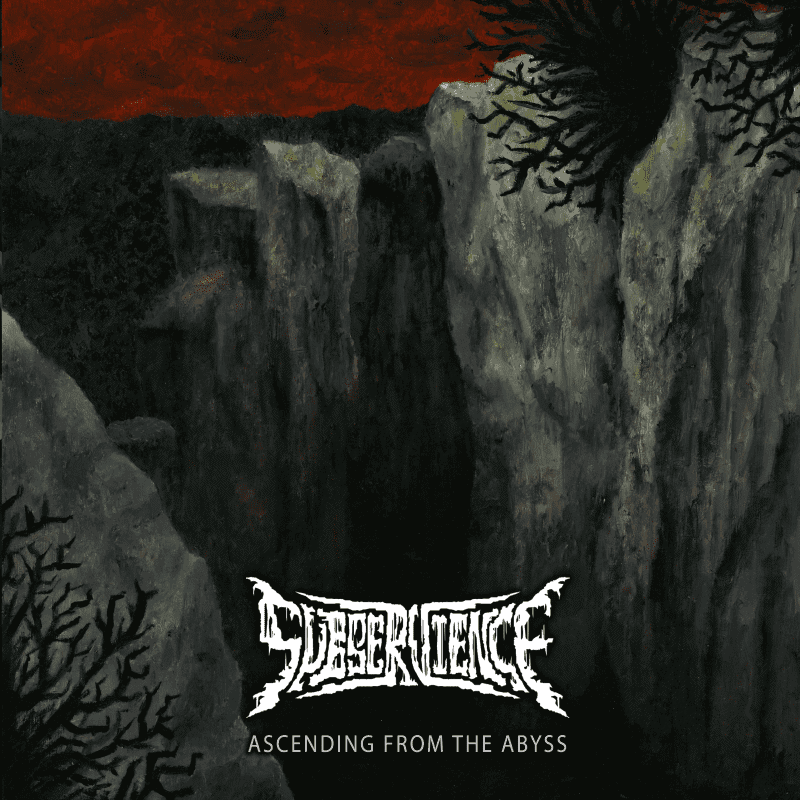 Subservience – Ascending from the Abyss Full Track Listing:
1. Neurotic Imperfection
2. Flesh of The Dead
3. The Deceit Epidemic
4. Pathogenocide
Earlier releases can be picked up via Bandcamp and the EP ordered via UKEM Records. Find out more about Subservience via their website, Facebook Page, Twitter, Instagram and YouTube.
Subservience - Ascending from the Abyss (UKEM Records)
The Final Score -

8/10