EP Review: Samael by The Big Jazz Duo (Self Released)
Without any announcement, Italian death metal band The Big Jazz Duo has released a brand new EP "Samael" on the 16th of July. Samael is the second (and last) part of the concept "Scion – Soothsayer".
"It took us two years to release the sequel to 'Scion – Soothsayer'. 'Samael' is not only a continuum on a conceptual level, but a real evolution in terms of style and songwriting: we managed to achieve the sound that we was looking for: a marriage of our various influences that finally satisfy us, whether they are old school or derived from a more modern emotional wave. Five tracks to continue the story of our Valtiel, head of a sect that tried to abandon and that finally punished him for his betrayal: now he is ready to return to the living and carry out the apocalypse".
Samael was mixed and recorded at Inverno Studios by the guitarist of the band Fabrizio Gesuato, with Francesco Ferrini (Fleshgod Apocalypse) as guest in "The Coven Of The Morning Star".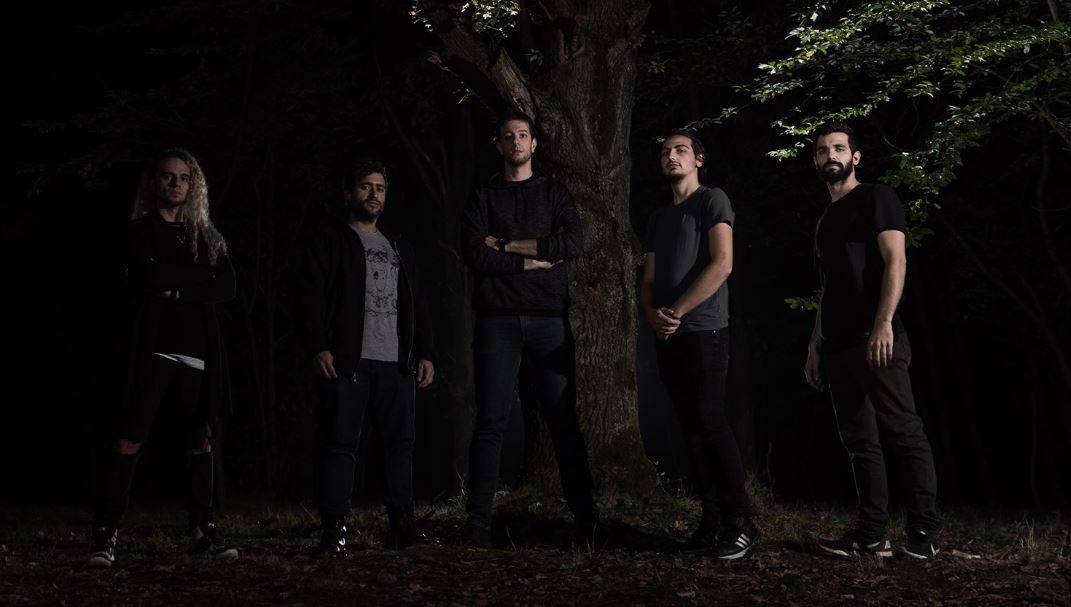 The Big Jazz Duo are a 5 piece deathcore band from Alessandria, Northern Italy. They released their first EP, Of Imperishable Heroes in 2013. That was followed by 2015's full length, Enemy. In 2018 they brought to life their Scion concept with the first release in the concept, Scion-Soothsayer. They have grown as a band over the years expanding from their straight up metalcore/deathcore sound to compliment it with symphonic and orchestral fillings.
Samael is 5 tracks long and starts off with the title track Samael. Samel is more of an intro but really gets the blood flowing. Choirs and orchestras build up layer by layer and you find yourself hooked in and excited for what will surely follow. And it does, Fall of Valtiel hits hard with vicious vocals in mixed tones hollering home the message over a bed of speed drumming, furious riffing and powerful symphonic elements. It's a very mixed sound but I like it. Often feeling as close to symphonic black metal as anything else. At least for a time, as we hit a screeching guitars section which blends nicely with melodic lines and a crunchy deathcore beat down.
The Path of the Blinding Fog is over 6 minutes in length and continues the extreme genre blending. Symphonic backing over furious drumming and a cracking guitar line forms a majestic sound. The vocals mix between higher and lower tones but are always full of fire and venom. There are some really outstanding guitar sections on tis track, especially when blended with thr violin tones. Another dark and devilish breakdown reverberates through your body brining in the deathcore edge but again backed by choirs and symphony elevating it to a whole new level.
The Coven of the Morning Star featuring Francesco Ferrini of Fleshgod Apocalypse is brilliant and very black. The high tones creeping guitars blend in with a whirling symphonic sound, thick bass, furious riffs and crushing vocals. Little piano melodies shine through the darkness at times and I love the brief stop/start style. It is a full track, I guess you could argue it is busy but it really works, and really captures you. Red Pyramid is another banger, somehow managing to bring even darker vocals to the mix in a furious flurry of melodic guitars and bone shaking bass and drum blasts. Again we get plenty of choirs and symphonic moments blended masterfully in with the assaulting metal. It's a really exciting sound.
We end with Barbed Wire Concerto. This track carries on the trend of blending elements creating a sound that will never get boring. Every track on Samael is heavy but this one of one of the heaviest overall, I think. The vocals are furious, bringing death metal growls, black metal roars and deathcore shouts all into the mix. The guitars are masterful, whether pummelling riffs or elevating lead lines. The drums are fantastic too, though they stand out across the whole album, to be fair. It is a strong ending for a really impressive release that manages to tread the fine line between the extreme genres cleverly, taking just what they need to create a sound that is fresh, exciting and exhilarating.
Samael is out now. Grab a copy from The Big Jazz Duo here or get on to your preferred streaming services and download it now.
The Big Jazz Duo Links
Website – Facebook – Instagram – YouTube – Spotify – Apple Music
Samael by The Big Jazz Duo (Self Released)
The Final Score -

9/10