EP Review: Salt River Shakedown – Road To The Sacred Island (Self Released)
Dispatching slamming rock thrusts and engaging hooks with stout muscular riffs, Salt River Shakedown pool from the classic rock groove of Free and Deep Purple and the modern edge of Rival Sons and Audioslave to craft a sound that is unique and engulfing. The Scottish four-piece reveal their new EP 'Road to the Sacred Island' on Friday 19th July 2019.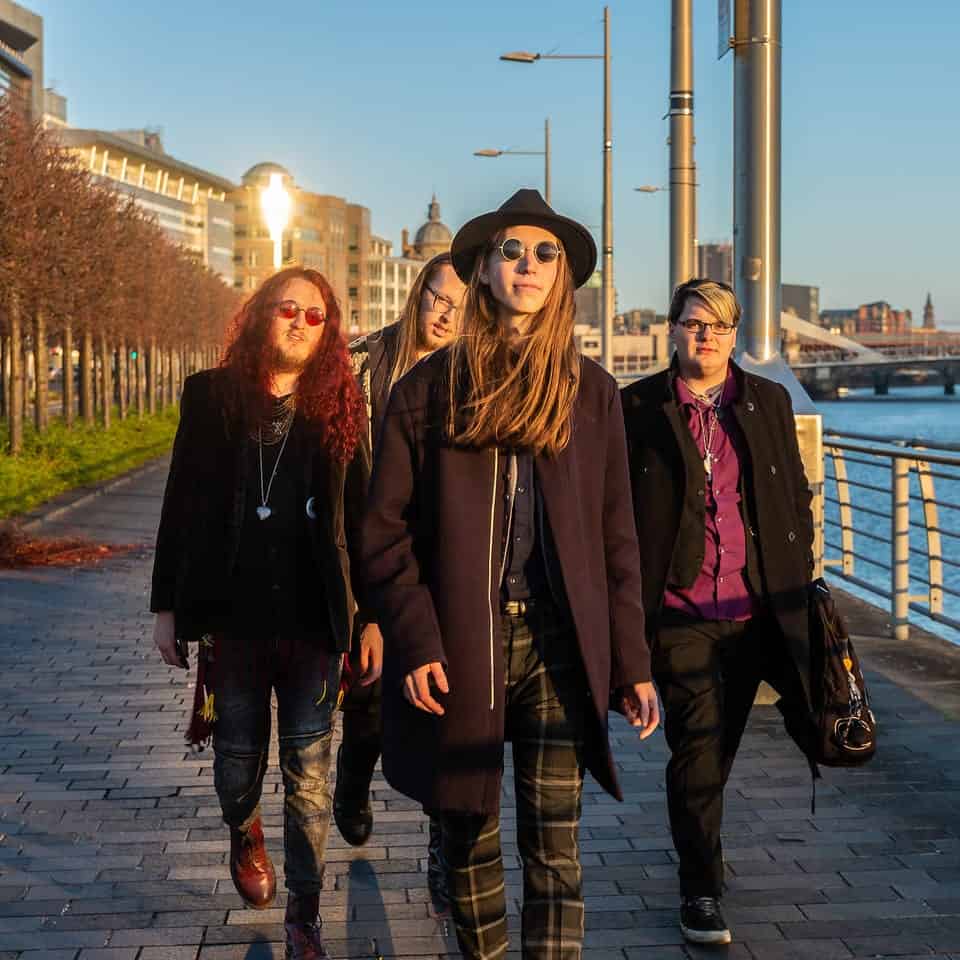 Although Salt River Shakedown are a relatively new project, the members of the band have previously played together under the guise, Magic Trik. To date, they have supported everyone from Voodoo Blood, Black King Cobra and The Courtesans to Altered Sky. Fueled with an uncompromising persistence to play for crowds whenever and wherever possible, the band give their all at every show, and this mantra is earning the live-wired foursome a formidable reputation, and rightly so.
Now with a growing fanbase in tow, the hard-rockers are primed to drop their new EP, Road To The Sacred Island. The seven slabs of infectious modern rock that front the release see the band pushing themselves further than ever before, experimenting with new sounds and more complex arrangements.
Guitarist Alek McMillan states:
These songs have been the most intricate compositions we have created to date. We have poured our hearts and souls into this EP. Through recording and producing the record myself, I've become so closely attached to these songs for the past year, and I can't wait to share this musical journey with everyone.
Ignoring the more conventional size and length of modern EPs, Salt River Shakedown's new release is 7 tracks long and comes in at around 38 minutes. That's a lot of bang for your buck and with their riff-tastic rock efforts there will be no buyers remorse here at all.
As catchy as the bubonic plague, Road to the Sacred Island is incredibly infectious as well as having so much charm. Classic rock vibes forced through a modern sieve with a heavier focus on riffs and rhythm. It's this that makes this such an enjoyable EP but added imaginative elements give it that extra edge. Such as the slightly psychedelic touches of the title track.
Enough can't be said about the riffs on this EP but to not mention the excellent vocals would be doing them a disservice. Simply put, they're absolutely great. Slightly weathered but clean and driving each track on nicely almost as much as the hooks.
If there is just one or two tracks you must check out (why would you do that?!) then it must be the the excellent A Feast for the Wolves and Find My Way. The former has some nice Southern bluesy charm even though these guys are far from Southerners. The latter is an eight and a half minute finale that begins mellow but ends in super-rocked our style. Both the best of what Salt River Shakedown have to offer on this release but overall it really is one all fans of modern rock should be checking out.
Salt River Shakedown – Road to the Sacred Island Full Track Listing:
1. Road to the Sacred Island
2. Sunbird
3. A Feast for the Wolves
4. Look to the Stars
5. Numb
6. Just You Watch
7. Find My Way
Links
Facebook | Twitter | Instagram | YouTube
Salt River Shakedown - Road To The Sacred Island (Self Released)
The Final Score -

9/10