EP Review – Riptide by Ben Blutzukker (Self Released)
From the mind of the multi skilled, talented and creative one man project, Ben Blutzukker brings his second EP out on the 6th of October. That EP is called Riptide and it follows his debut, Analog Blood which was released in . Much like Analog Blood, Riptide is self released in what is an ever growing and strengthening independent music scene.
Ben Blutzukker is a cross over project with many different genres touched on such as black, death, thrash and traditional heavy metal. This blend helps to create a more unique sound while paying tribute to the bands and styles Ben Blutzukker follows and enjoys.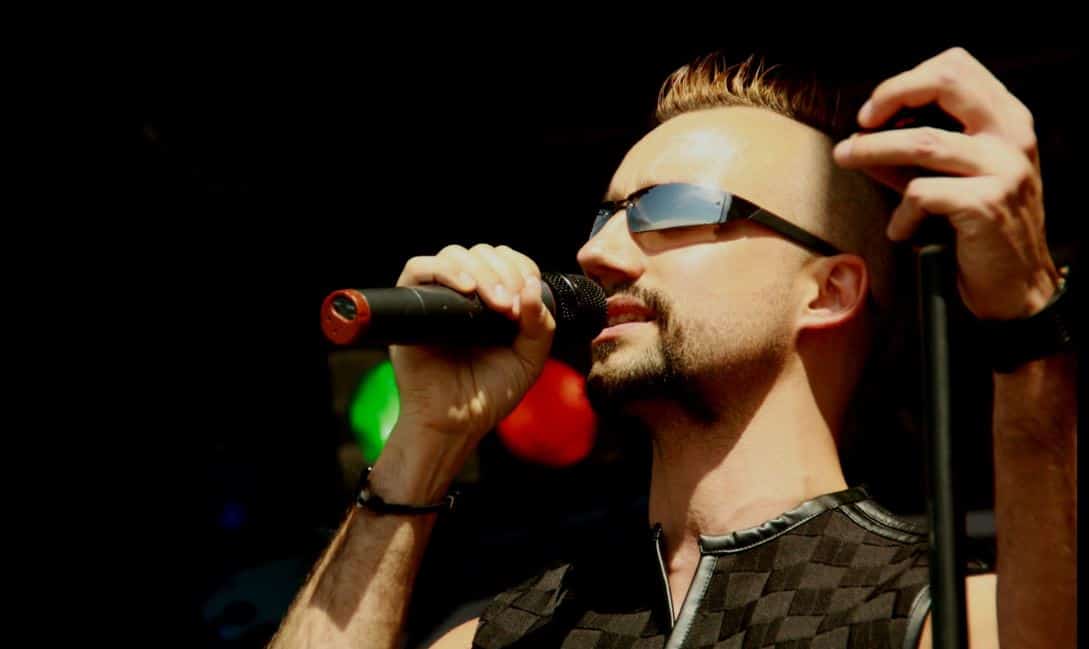 We caught up with Ben in an interview about Riptide which you can read here.
We also reviewed Analog Blood back at it's release and you can read about it here. I enjoyed it but felt it was hampered by the fact that the songs were reworkings of electro tracks from Ben Blutzukker's dark electro project under the name of Blutzukker. A straight conversion from electro to metal hampered the songs a little and I remember thinking, I would love to hear some original, free flowing tracks without those restrictions.
Well, now I have and I really like it.
There are 5 tracks on the EP and it is around 21 minutes long in total. It opens with the title track, Riptide. Riptide comes with a brilliant stop-motion LEGO video which you can check out here. The song is really cool. I love the distorted chug of the main riff and the slow to mid tempo pace . The vocals sound strong and while the pirate esque lyrics are different, it is a very enjoyable song. Particularly when we get a high toned guitar solo over that lower crunch of a riff. There does seem to be a little bit of an electronic join noticeable in stages where the mix may be a little off but it is barely noticeable and doesn't detract from a  strong start.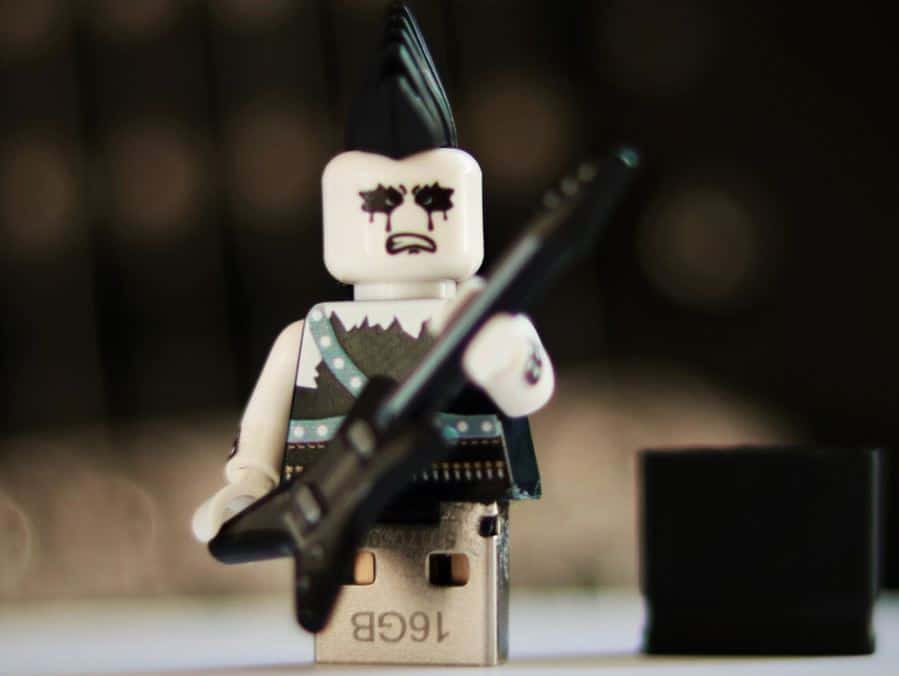 The second track, based off of a Bram Stoker short story, is called Stab by Stab and has a real sinister undertone to the gravelly vocals. A solid riff, more traditional sounding, makes up the early stages of the track. The programmed drums sound pretty authentic too which is nice. A superb little solo comes in over the Black Sabbath esque riff and there is a really neat melodic section too. The slow pace picks up speed near the end becoming a nice thrashy blend of metal.
Six Sex Sex is up next and is a cover from a super group called Illwill. Illwill were formed from members of King Diamond, Mercyful Fate and Memento Mori. I am not familiar with the original, though I checked it out for this review and Ben Blutzukker has pulled off a great cover of a catchy track. The intro riff is slow at first but builds nicely. There are some really neat guitar leads on this one. A slower verse with some female backing builds into a brilliantly catchy chorus too. I really like this track.
The penultimate song is called Bloodlust and it brings a bit of important variation in pace and tempo. A galloping riff starts the track off which leads into a verse with vocals about vampirism. The verses end into a nice flurry of guitar leads. A second verse moves the track into a head banging thrash riff before a final verse ends with a cool solo. The EP closes on a track called Loose Ends. A drawn out guitar chord moves into a cool bass line. We get growled vocals over that bass before a heavily distorted guitar comes in with a stop start riff over the top. All instruments join together for the second verse which closes into some more great riffing. A lead solo takes over from a bass solo before a final crescendo of instruments fades out to a drum solo.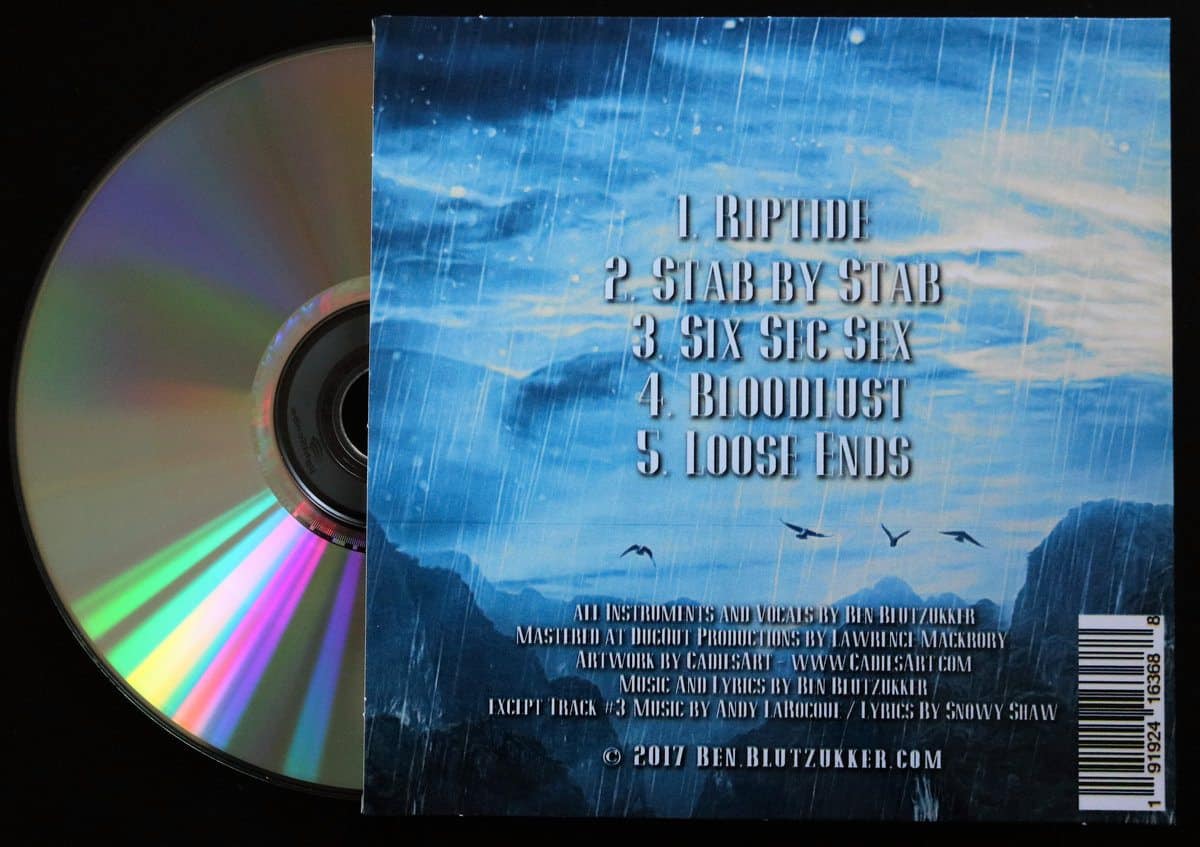 I hoped for some original Ben Blutzukker work on Riptide and that is exactly what I got. It is a really enjoyable slab of metal. There is a load of creativity on show and again, it showcases the talent of this man. There are some exceptional riffs and strong guitar leads. Little displays of bass and a deep, ominous vocal tone all add a ton of attitude and atmosphere to this EP. The drums are programmed but you (mostly) can't tell and hell, even Fear Factory's were on The Industrialist album. My only complaint would be a few early moments where the guitars end with an electronic sort of sound, assumingly from the mixing. It doesn't make much difference though. The prevailing feeling at the end of this EP is, I want more.
You can preorder Riptide in all it's formats over at Ben Blutzukker's Bandcamp page
here
. You can
follow this link
to preorder the album stream from sites like Apple Music, iTunes and Amazon as well. Head on over to
YouTube
and
Soundcloud
to hear more from the band. There is also a whole range of
merch available here
with everything from phone cases to tops to flip flops available.
You can find out more about Ben Blutzukker over at his
website
, on
Facebook
,
Instagram
and
Twitter
too. Be sure to give him a like and a follow while you are there.
[amazon_link asins='B075PH15VJ,B075PCCMZQ,B075PHPG7M,B075PHM4ST,B075PFBJKB,B075PG7KDW' template='UseThisOne' store='g0e5b-21′ marketplace='UK' link_id='4583f937-a62f-11e7-871a-3d091f075ed0′]
Riptide by Ben Blutzukker (Self Released)
The Final Score -

8/10