EP Review: Reptilium – Adrenochromacy (Slam Worldwide)
Reptilium, also known as "The Reptile Sect" is a death cult that originated in the depth of South America's cursed mountain ranges, with the goal of establishing a portal for their so called "forbidden truth" to come through.
Reptilium will release a new set of hierophantic transmissions: Adrenochromacy. This follow-up to 2019's debut EP Conspiranoic conveys even more information about the truth of worldwide enslavement, abduction, and reveals a new musical aspect of Reptilium's blistering horror.
The EP will be released on April 17th 2020 via Slam Worldwide.
We enjoyed the hell out of the death cult's debut EP (read our review here) so we welcome them back into our home with open arms. Even if they are a terrifying guest.
Bringing a wealth of brutal noise with them, Reptilium blend real world horror with clever effects and unstoppable blackened death metal. 4 tracks built on a bedrock of disgust and revulsion, the cult is welcoming provided you have as much fury in your heart for the world as Reptilium do.
Unforgettable.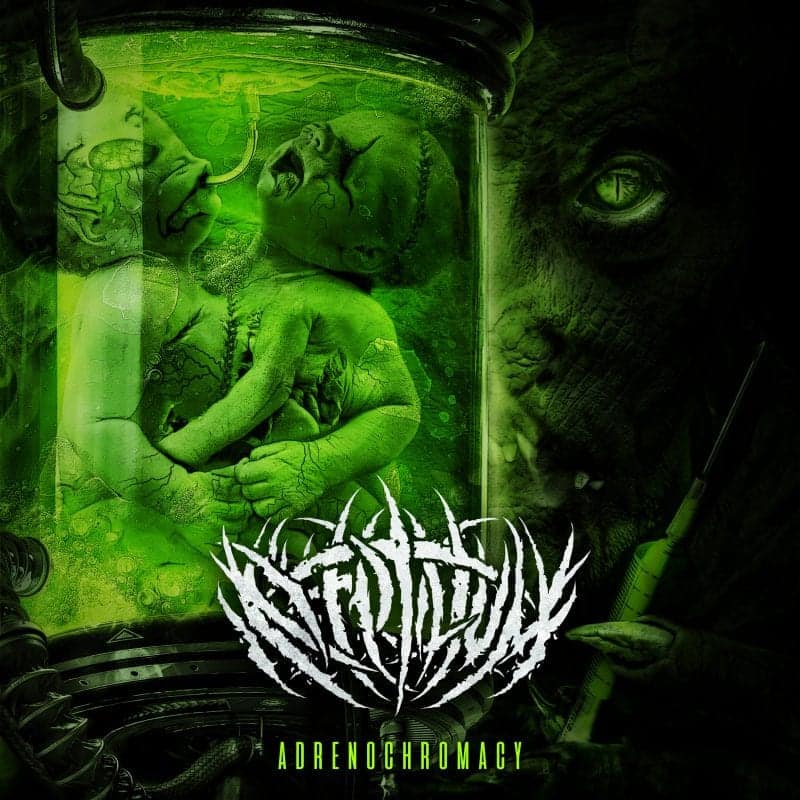 Reptilium – Adrenochromacy Full Track Listing:
1. Le Grand Animal du Maastricht
2. New Deadly Bastard
3. Refusing the Hidden Truth
4. Massive Abduction
Links
Bandcamp | Facebook | Instagram
Reptilium - Adrenochromacy (Slam Worldwide)
The Final Score -

9/10