EP Review: Ramblin' Roze – Old Time Revival (Self Released)
Ramblin' Roze are a heavy blues rock band from Beijing, China. Carrying the heaviness and roughness of the early Black Sabbath, stealing the free and ease of Lynyrd Skynyrd, Ramblin' Roze casts those two spirits into a rusted pointer which swings on the classic rock dash board. With a dose of raw punk blazing combustion to boost, this old-school rock-n-roll diesel machine which is fuelled by blues can strike you with a punch of ruthless backward force.
They released their first EP, Old Time Revival in March 2019 with a very simple goal: Recall the very moment when rock n' roll would send the first shiver down spines.
Ramblin' Roze promise old-school, good times rock and roll and with Old Time Revival they certainly deliver on that. Five tracks of enthusiastic, upbeat and bluesy hard rock and roll. Something you really don't expect to hear coming out of China.
It's all about speeding riffs and vibrant vocals for opener, Southern Reaper. A track guaranteed to get the dance floor shaking whereas Down By the River showcases the blues side of the band well. Of the two styles, it's the latter that has way more appeal personally even if they're both very strong individually.
Flames lick at the instruments of Ramblin' Roze for Burn it Away. Hitting a lot of the important points for bluesy rock and roll such as a harmonica, a catchy foot-tapping beat and a screaming guitar solo.
Born to Be Your Lover is the sound of the band not just having fun but letting rip with all their rock and roll power. The wildest track of the EP, the frantic nature gives it an almost punk-like sound. Whereas Marlboro & Cherrystone wraps up a little more traditionally with the spirit of the days of rock long gone, well and truly alive here. As it is throughout most of Old Time Revival.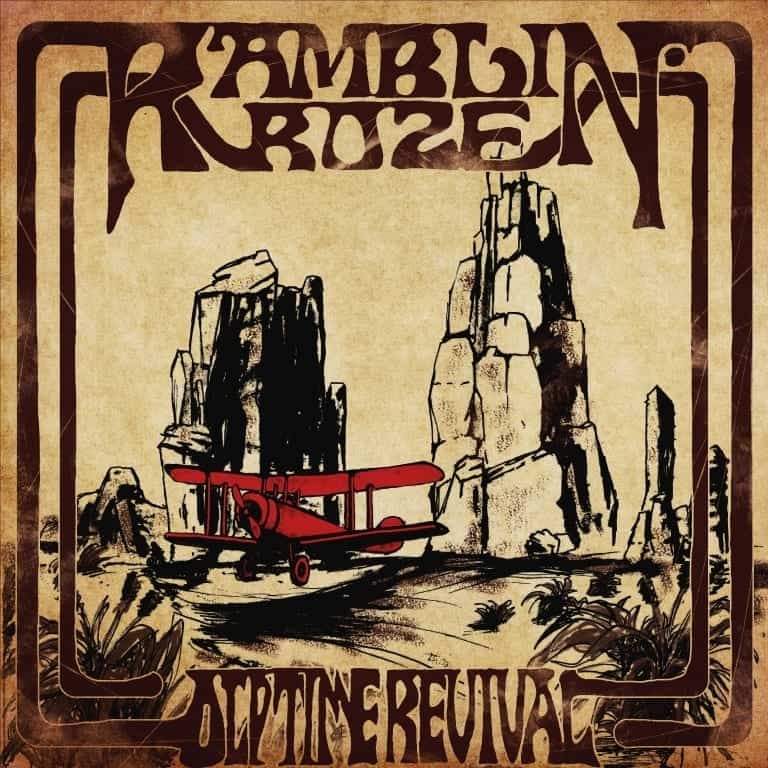 Ramblin' Roze – Old Time Revival Full Track Listing:
1. Southern Reaper
2. Down By the River
3. Burn It Away
4. Born to Be Your Lover
5. Marlboro & Cherrystone
Check out the EP over on Bandcamp and find out more about Ramblin' Roze via their Facebook Page.
Ramblin' Roze - Old Time Revival (Self Released)
The Final Score -

7.5/10