EP Review: Past Five – Detox. (Eclipse Records)
Past Five is a five-piece alternative metal band from Borås, Sweden. Since forming in 2015, the band has solidified themselves as a unique and exciting force to be reckoned with!
Detox. is produced by Christian Silver (Dragonforce, Arch Enemy, Soilwork) and (as the name suggests) the EP a musical cleansing of a period of turmoil, despair, and self-destruction, which almost prevented the band from evolving in 2018. The songs address different subjects ranging from addiction to suicide, and ultimately a conquering of these toxic destructive situations and relationships.
It will be released on May 8th 2020 via Eclipse Records.
Delivering their messages in clear and concise ways, Past Five's 4 track EP is one dripping in moving energy and thought-provoking rhythms. The upbeat vibes, the sound of overcoming your demons and looking to the future, is the driving force of this EP.
A fast and energetic start with Playing With Fire (When Your Friends Are Enemies) gives way to a very passionate Kryptonite. The riffs are particularly strong on the latter and the melodies get in the head.
Perhaps the most straight-forward track though comes next in the form of Close to the Exit. A perfect radio airplay track, its simple structure hides depth but everyone will find themselves moving along to the guitar groove.
Finally, God Forbid wraps up a very impactful EP with a bit more of a melancholic set of melodies. The vocals drip in emotion but it's not without a hopeful and reflective edge.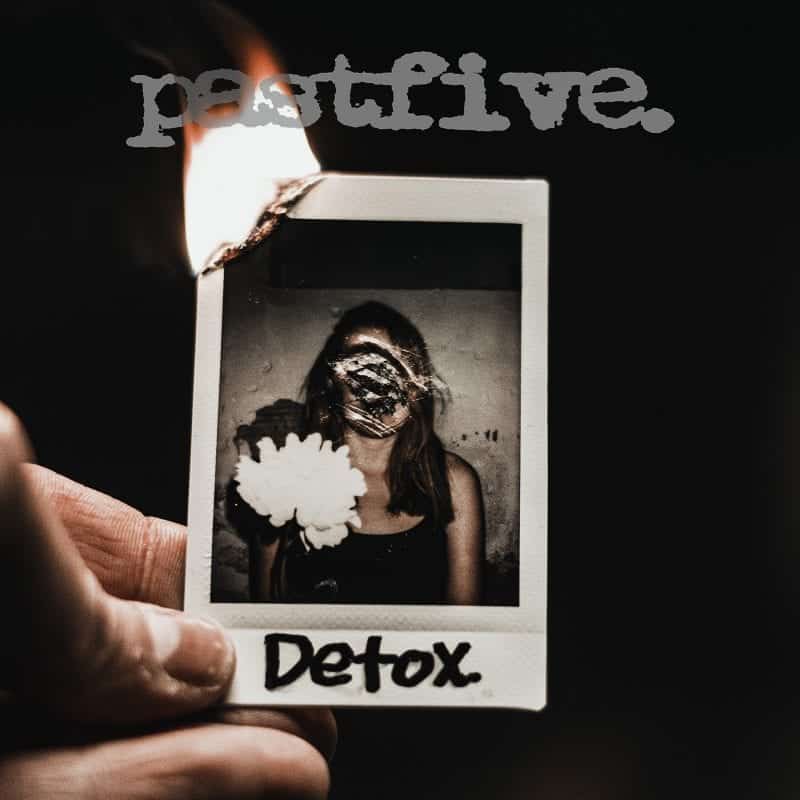 Past Five – Detox. Full Track Listing:
1. Playing With Fire (When Your Friends Are Enemies)
2. Kryptonite
3. Close to the Exit
4. God Forbid
Links
Facebook | Twitter | Instagram
Past Five - Detox. (Eclipse Records)
The Final Score -

8.5/10