EP Review: Narcos Family Band – Pink Blues (King Pizza Records)
Narcos Family Band will release their new EP Pink Blues via King Pizza Records on December 31st 2017. Four tracks that combine a healthy dollop of rock 'n roll, a slathering of punk, and a dash of hardcore.
King Pizza himself commented "Narcos Family Band is the Philly Rock n Roll cult you're already a part of. Rot-gut, dope-smoked, gutter-fuzzed Punk that makes people want to root through the trash in search of treasures unknown to humankind, but worthy enough to erase your mind when you have the (pink) blues."
Delivering an infusion of energy straight away with the bouncy rhythm of Leopard Stealth (I'm Gone), Pretty Thing then follows that up with a moodier effort that has a certain wildness about it in the guitar sound. The real pleasure comes from the snarling, punk-heavy vocals.
Something that gloriously fits with the groove of Hammer it Shut & the upbeat bounce of the title track. The riffing takes on a new life with the latter leaving you wanting more from Narcos Family Band.
Short & to the point, if you're new to Narcos Family Band then Pink Blues is a great introduction.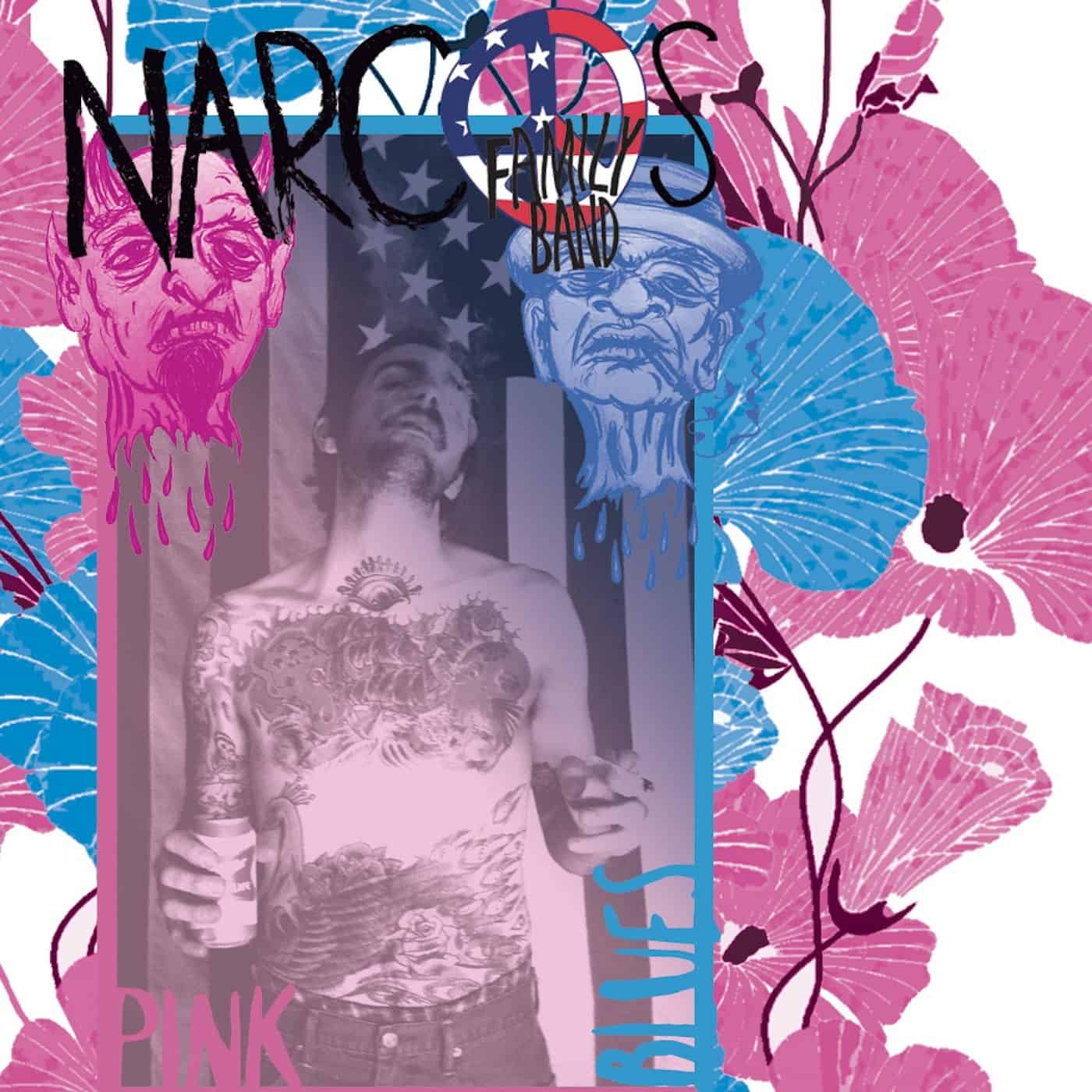 Narcos Family Band – Pink Blues Full Track Listing:
1. Leopard Stealth (I'm Gone)
2. Pretty Thing
3. Hammer it Shut
4. Pink Blues
You can order the EP now over on Bandcamp & find out more about Narcos Family Band on Facebook.
Narcos Family Band - Pink Blues (King Pizza Records)
The Final Score -

7/10