EP Review – Narcissistic Counselor by Drop Oblivion (Self Released)
After checking out Drop Oblivion a few times in the last year or so, they are finally ready to drop that first EP called Narcissistic Counselor. The EP will be out on the 1st of January, 2019 and is self released.
Drop Oblivion is the brain child of UK based solo composer Ian Mortimer. After getting into the local Metal scene in 2006 performing with various bands over the years, he started an outlet in 2014 for his own heavy creations with Drop Oblivion. Originally conceived as a "just for fun" project, Ian began working with other musicians on some initial demo tracks, and created an entire album of material over the course of a few days. As Ian progressed and focused on performing with his other ambient project "Skin For A Canvas", Drop Oblivion took a back seat for a few years until 2017 when new demos were taken into full production at his home studio in England.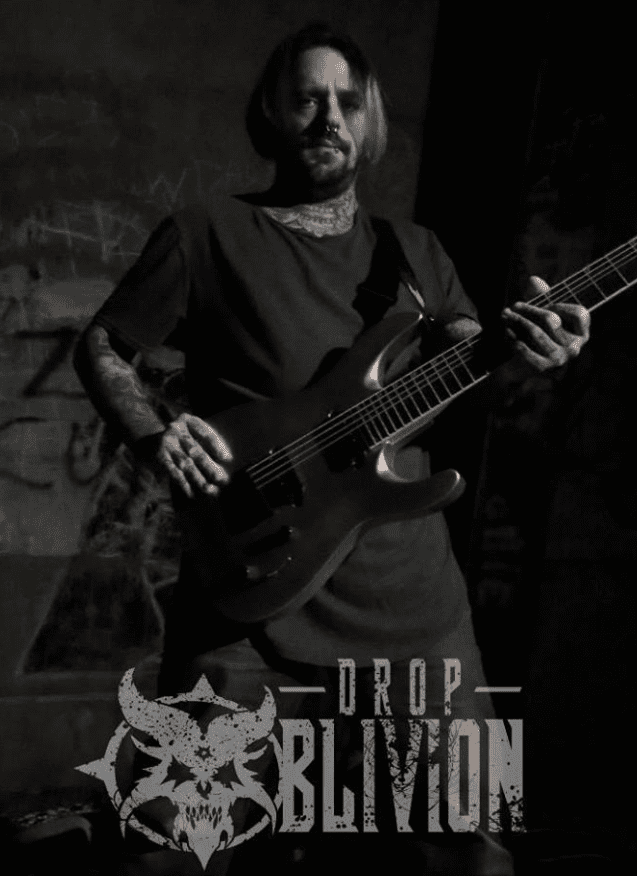 We took a look to the originally released single, Damaged Goods, around a year ago now. You can read our thoughts on that one here. There is a remastered, revamped version of Damaged Goods out now too and you can read about that one here. There is another single out too, called Detached which you can read all about here.
Narcissistic Counselor is the first part of 2 EPs. The second is called The War Within and it is expected in February next year. Narcissistic Counselor, well, both EPs, deal with anxiety, depression and the internal demon's we face daily. The war within ourselves. Both EPs are completely written, recorded and produced by Ian Mortimer and were mixed and mastered by Ignaz Engelmann.
We get 5 tracks to sink our teeth into on Narcissistic Counselor. Two of those are the singles I have reviewed before in Detached and Damaged Goods and both are as good as I remember. Detached brings a crunching groove and dark, unclean vocals that are instantly catchy before a little melodic atmosphere comes in. It has guest vocals from Brett Daniels and some orchestral composition from Jimi Bowbrick. Damaged Goods brings the heaviness with some thrashing guitars and more dark vocals. The extra guitars added by Ryan Dolman add a bit more power to the track. It packs plenty of that raw power but manages to also be intricate bringing symphonic undertones to it's hammering beat.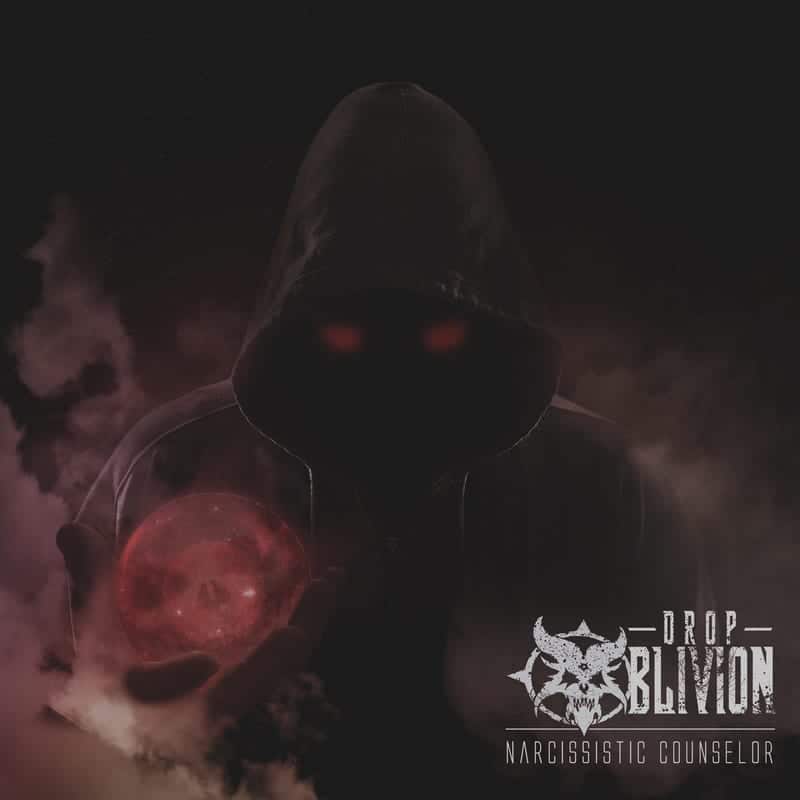 The rest of the EP lives up to the singles thankfully too. Into the Dark is a 2 and a bit minute instrumental intro. There are hints of Dimmu Borgir in it's symphonic blackness and it's dark, yet interesting, composition, put together by Joe Barlow. It also acts as the perfect build up to Damaged Goods, not being quite seamless but working all the same. It is heavy in sampling and electronica but well, it works so who cares.
The title track Narcissistic Counselor has some more sampling at the beginning before turning into an almost "core" sound with a progressive, metallic riff mixed in with vicious stop start vocals. A sweet guitar line comes over the top as the vocal power builds. It is a real bang your head song with wicked lead guitar lines as it moves along at breakneck speed. The speed subsides as it breaks down into a cool melodic section with some nice drum patterns that build up into the frenzied riff and vocals again to close. The extra drums from Marc Alan Davidson add an extra layer of depth, as does the additional vocal work from Andrew Patterson.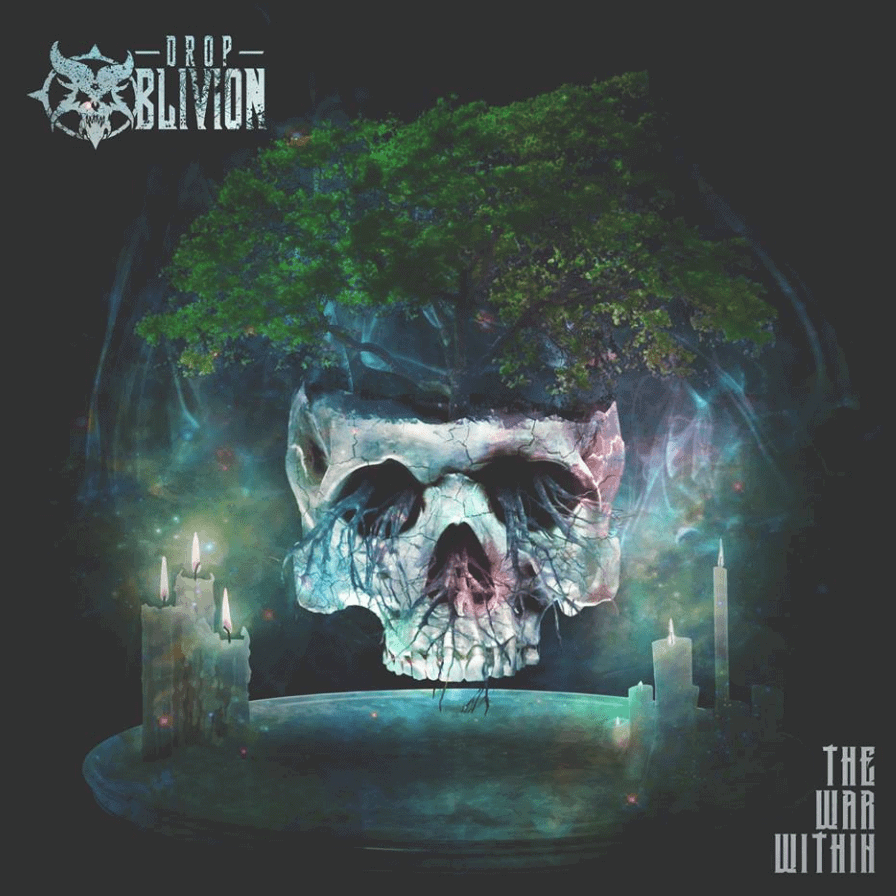 The last track is Dreams Are Made Broken which also has more drum work added by Marc Alan Davidson. It is the longest at just under 6 and a half minutes too. A slower groove with loads of melody and visceral vocals gets us underway. The drum track sounds a little off at first. It is probably purposely off beat but soon settles and gets swallowed in with the rest of the metal. There is a nice rhythm to this one with the guitars sounding especially forceful and strong. The vocals and unclean harmonising is a bit special too. The track breaks down into a crunching section that will get the heads banging, if they aren't already. We return to the heavier, darker tone of the beginning for a section before moving into a lengthy symphonic section. Gentle but foreboding orchestral instruments close the track and the EP.
Narcissistic Counselor is a very strong EP. It is fresh and exciting with interesting structures and multi genre influences. It is plenty heavy with elements of traditional metal mixed superbly in with black, death and even metal/hardcore tones on occasion. The drums still lack the power they need on most tracks. That is something that comes with the programmed sound but they don't detract from the overall sound and ambition of the album too much. Overall, the EP is very creative with cleverly structured songs. It is instantly catchy across and shows how much Ian Mortimer and Drop Oblivion have to offer heavy metal. Now to look forward to The War Within and who knows, maybe a full band and a tour?
So, start your year off right with Narcissistic Counselor on the 1st of January. You can presave the albums in advance by following these links – Narcissistic Counselor and The War Within. You can also preorder copies of both at Drop Oblivion's Bandcamp page here. Keep up to date with news about the band at their Facebook and Twitter pages. Be sure to give them a like and follow while you are there.
Narcissistic Counselor by Drop Oblivion (Self Released)
The Final Score -

8.5/10