EP Review: Mist of Misery – Fields of Isolation (Black Lion Records)
Following up their second album Absence which was released last year, Sweden's Mist of Misery have planned two mini-albums next. The first, Shackles of Life was released on August 31st 2017 via Black Lion Records. You can read our review here.
Fields of Isolation is the second chapter. A way to bridge the gap between 'Absence' and the upcoming new album (scheduled to be released in 2018). The EP is the very last release of the band to feature guitarist Erik (Phlegathon) & is out on December 15th 2017 via Black Lion Records.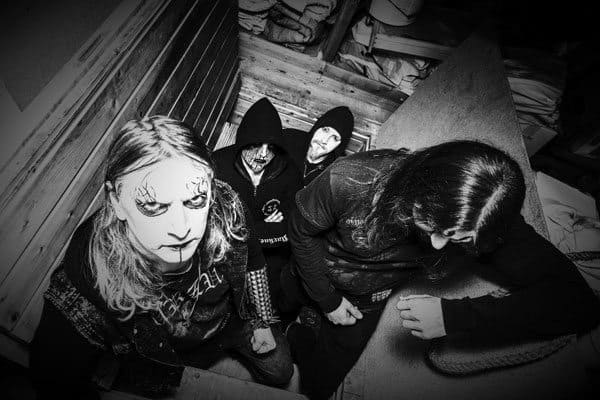 The Band Comments:
"The themes on both mini albums vary quite a lot from our earlier works, but the original concept of Mist of Misery is still there. Those who have heard our latest release, "Absence", will surely find some similarities to both that album and also to our earlier releases."
A short melodic keyboard introduces the title track before the slamming heaviness that exemplifies Mist of Misery's style kicks in. A mournful sound backed up by vocals that are dipped in pain & unhappiness, it's a hell of a start. The spoken word moments really add layers to an already impressive progressive style.
It's almost unbelievable that there is a band out there that can combine such morose melody with reflective metal and still make it feel so good to hear. Hymn to Silence is a simply divine piece of music & a cover of Coldworld's Tortured by Solitude is just brilliant.
What makes this EP such a special listen isn't just the stunning combination of emotive melody & metal but the decision to break the tracks up with short piano/keyboard only tracks. These give you a few moments to take it what you've just heard, to wipe the awe from your mind & get ready for the next wonderous song. It also helps that these piano moments are stunning too.
Mist of Misery have outdone themselves here & have managed to build some serious anticipation for their new album with such an incredible release.
Mist of Misery – Fields of Isolation Full Track Listing:
1. Fields of Isolation (featuring Paolo Bruno of Thy Light)
2. Across Empty Pastures
3. Hymn To Silence
4. A Drift in Cosmic Vacuum view
5. Tortured by Solitude (Coldworld Cover)
6. Shackles Of Life Part 2
7. Crystal Vapour Eclipse
8. Bottomless Grievous Caverns
You can pick up the EP as well as earlier releases over on the band's Bandcamp as well as via Black Lion Records here. Find out more about Mist of Misery by checking out their Facebook Page & Black Lion Records here. While you're at it check out Mist of Misery on YouTube too!
Mist of Misery - Fields of Isolation (Black Lion Records)
The Final Score -

10/10