EP Review: Maziac – Permutations (Self Released)
London based progressive metal/alternative rock 3-piece Maziac will release their brand-new EP 'Permutations' on July 30th, 2021.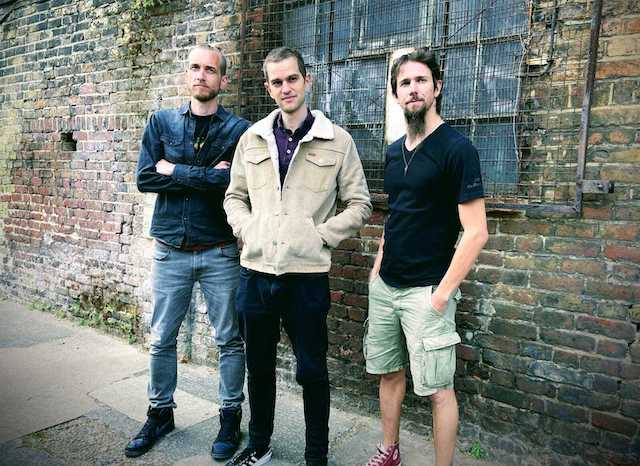 One of the most enjoyable aspects of Maziac is how they aren't progressive to the point of 'wankery'. What I mean by that, is a lot of underground progressive bands get a bit silly when it comes to structure and seem to think the more they throw in, the more unique they will sound. Tracks that go on for 8-10 minutes and feature more sudden turns then the old snake game on early mobile phones.
That's not Maziac, who manage to sound quite forward thinking, intense and heavy all in one. This 5-track EP is the sort of progressive metal/rock that even the most anti-prog fan could get into. Especially as it's not the be all and end all of their sound.
In fact, the first two tracks showcase the variety they have. The title track, energetic and a bit weird but with rocking groove and a strong chorus. The following Adrasteia, is them getting a bit more hostile and forceful but with a soaring, cleanly sung chorus that just sounds awesome.
The guitar and drum combo at the start of The Key is super exciting and it explodes into one hell of a heavy epic. The longest track on the EP (6:19), it never drags and has some clever and subtle tonal shifts just when they are needed.
Move Me and Sunset make up the latter part of the EP. The former; a short, uber mellow and heartfelt tune that features layered vocals. The latter; flowing straight from Move Me with relaxed sounding melody that gets more biting as it goes on. Eventually reaching seriously head-banging levels of heaviness.
It's a great EP.
Maziac – Permutations Full Track Listing:
1. Permutations
2. Adrasteia
3. The Key
4. Move Me
5. Sunset
Links
Spotify | Bandcamp | Facebook | Instagram | Twitter | YouTube
Maziac - Permutations (Self Released)
The Final Score -

8.5/10