EP Review: Mastodon – Cold Dark Place (Reprise Records)
It's a bit of a surprise getting new Mastodon music so soon after the release of their last full length, Emperor of Sand but not an unwelcome one. Four unreleased tracks with three having been recorded during the Once More 'Round the Sun session & the fourth being part of the Emperor of Sun's sessions.
Cold Dark Place is basically four tracks that didn't make the final album cut. Hardly a compelling reason for the casual Mastodon fan to seek this out.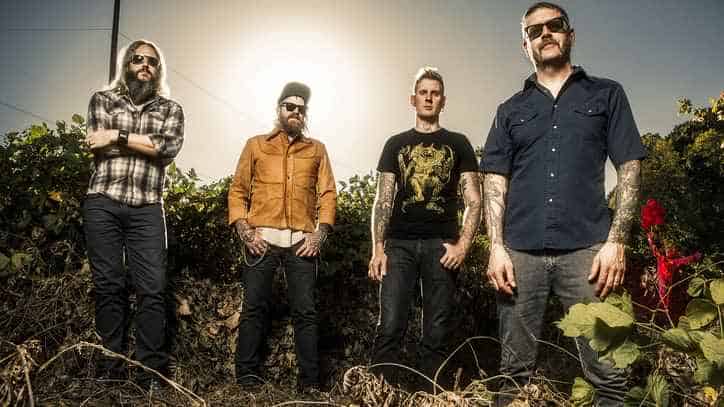 Leaning heavily towards the rock sound that has encapsulated the last two albums, North Side Star is not exactly a compelling start with its soft melodic laid-back bluesy vibe. It's the kind of track that even the most ardent of Mastodon fans will struggle to defend & by time it picks up in groove it's far too late to rescue it.
Blue Walsh has that Once More 'Round the Sun laid back vibe too but improves on the first track thanks to a a catchy chorus, harder finish & some great vocals (as usual) from Troy Sanders.
The track of the EP is Toe to Toes, an uplifting piece that really shows of the experimental side of Mastodon. The clapping alongside more quality Troy Sanders' vocals & a killer Brent Hinds solo makes this a track well worth checking out. It's no surprise that this is the track that came from the Emperor of Sand sessions.
The EP wraps up with the title track, Cold Dark Place. Lacking energy, lacking a memorable hook, it's a melodic & overly long track. One that has the hallmarks of the spacey experiments that cropped up in Once More 'Round the Sun. It's got plenty of grand ideas & as you'd expect with Mastodon, they deliver a finely structured track. It will just leave you feeling a bit…cold.
You can never get enough new Mastodon, even when it's cutting room floor stuff. This EP isn't going to change any of their detractors minds though, especially those who dislike their change in style over the last few albums. However hardcore fans will certainly get a kick of it.
Mastodon – Cold Dark Place Full Track Listing:
1. North Side Star
2. Blue Walsh
3. Toe to Toes
4. Cold Dark Place
Check it out yourself below!
Mastodon - Cold Dark Place (Reprise Records)
The Final Score -

6/10