EP Review: King Marm – Trash (Self Released)
King Marm is dirty, heavy sludge from the 4 drunkest guys in the room. Blending big sleazy riffs, confrontational hardcore and just about any genre they can agree on for long enough to write a riff, King Marm are ready to ruin everything you've ever enjoyed about music.
Their debut EP "Trash" is set for release on the 5th of June 2020.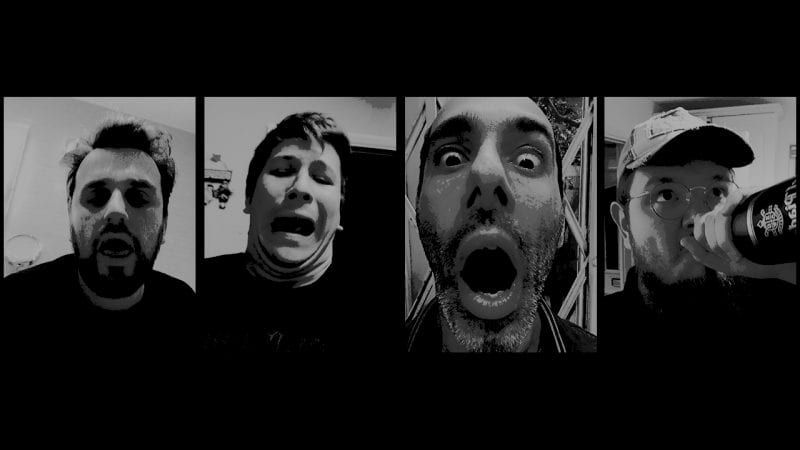 With the sharp squeal of feedback that leads into a dark, slow and filthy showcase of sludge, King Marm get their debut off to a very strong start with Crabsmoker. The riffs buzz like files over a rubbish pile left in the baking sun and the dissonant vocals echo maddeningly in the air. Heavy? Like an anvil being dropped on the head.
They're just getting started though as Drunk Tank arrives with such mass before upping the tempo for something a little groovy. Quite daring of King Marm especially with vocals that sound like they're being screamed through a layer of cloth.
A slice of wildness with Kick First really ups the ante regarding the rawness that King Marm exude. Before they showcase some strong song-writing chops with the 10+ minute Street Rats. To call this a grimy and mucky effort is to undersell just how sticky and soul-sucking it really is.
If you've still got some energy left after that, Electric Soup is a little over a minute of hyper-active punkish heaviness to end things.
King Marm – Trash Full Track Listing:
1. Crabsmoker
2. Drunk Tank
3. Kick First
4. Street Rats
5. Electric Soup
Links
Facebook | Instagram | YouTube
King Marm - Trash (Self Released)
The Final Score -

7.5/10