EP Review: King Animal – King Animal (Self Released)
King Animal is a project born in the late 2020 from the collaboration between two old friends from Sardinia (Italy) : Matteo and Elias. Matteo (born as a drummer) lives in London (UK) and during the Covid-19 lockdown in 2020 he started playing the electric guitar too.
After several months locked inside his house playing riffs and writing, he got in touch with Elias (guitar player and singer) who lives in Sardinia. Together they share a passion for blues and 70's Rock, along with old school stoner-psych rock and the modern alternative rock scene.
After some talking the two guys start working remotely on some song ideas, and after sound development, lyric rewriting and musical arrangements; they came up with 5 songs that they decided to produce, record and mix.
The result of this first collaboration is this self-titled EP, recorded at the beginning of the 2021 between London and Sardinia, then mixed and mastered at Officina 13 in Olbia (Italy) by Andrea Pica.
Once again, we find that the lockdown/COVID era has something positive to point towards. The creation of King Animal and their debut EP. A 5-track blend of fuzzed up riff work, eclectic bass rhythms, hard-hitting drumming and passionate but discombobulated vocals.
The touch of psychedelia, layered throughout and permeating the soul, is reliably exciting. Whereas the rocking groove, danceable vigour, moody stoner edge and punchy, heavier attacks are what keep you coming back for more.
If you need a track that captures all of this and more, check out the excellent Broken Chains. Although, the way the title track lulls you in with its strong sense of chill only for Dead Man Walking to get right in the face, is a personal favourite.
The pair have crafted something quite unique sounding. King Animal is different. Imaginatively different and more than worthy of your time.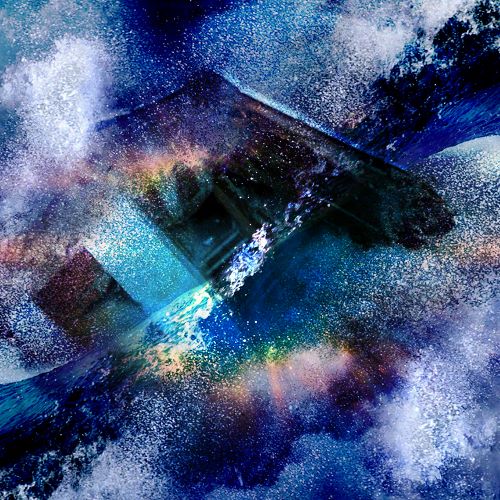 King Animal – King Animal Full Track Listing
1. Apathy
2. Broken Chains
3. King Animal
4. Dead Man Walking
5. Waiting For The Sun
Links
Spotify | Facebook | Instagram
King Animal – King Animal (Self Released)
The Final Score -

8/10