EP Review: Grimgotts – Tales (Self Released)
Formed in 2015 as a joke parody band, Grimgotts initially described themselves as 'probably the best Harry Potter themed symphonic power metal band to come out of West Sussex…probably'.
However, a shift in focus to fantasy and nautical themes plus the debut EP, 'Here Be Dragonlords' marked the beginning of a period of prolific production for Grimgotts.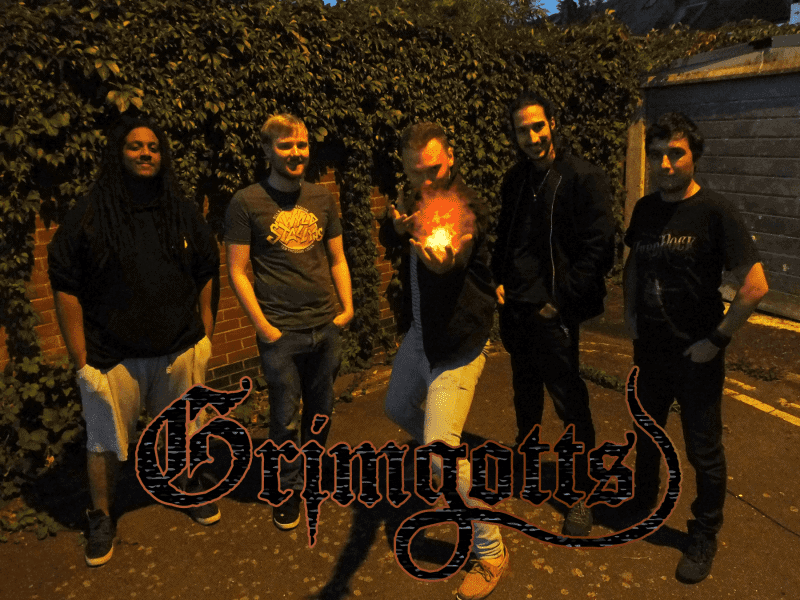 The band's 2nd EP 'Extenditus Playus' followed in the summer of 2016, a 3rd EP 'Part man, Part beast, Part dragon' in early 2017 and a power metal cover of the pop classic 'The Tide is High' also in 2017.
By late 2017, the debut Grimgotts album 'Lions of the Sea' was released and in 2018, Grimgotts solidified a line up and made their mark in the live environment. In May of 2019, Grimgotts set sail for their most ambitious adventure yet – a second album, 'Dragons of the Ages' which was received very well (from us too).
Now, in the strangest of times Grimgotts return with a brand new EP (one of three planned this year) entitled 'Tales'. Due to be released on May 1st 2020.
After really impressing us with the 'Dragons of the Ages' album last year, it's so great to have the power metal heaviness of Grimgotts back. A mighty call to arms, Fight 'till the End has a bombastic beat that really gets under the skin. Infectious is certainly one way to describe it. You'll want to pump your fist, raise a drink to the sky and sing along.
Faster and far peppier, the epic sound that Grimgotts do so well is heavily present on the excellent For the Power. Before The Dawnbringer nails what it means to be a heavy metal head-banger and Reign of Might, what it means to lift the soul with power metal grandness.
Whatever parody their origins where based in, Grimgotts are a band everyone should be taking seriously these days. Tales is another example of just how on top of their uplifting power metal game they are.
Grimgotts – Tales Full Track Listing:
1. Fight 'till the End
2. For the Power
3. The Dawnbringer
4. Reign of Might
Links
Bandcamp | Facebook | Twitter | YouTube
Grimgotts - Tales (Self Released)
The Final Score -

9/10